2008 Chevrolet Impala
User Reviews
Displaying 1 - 10 of 42 2008 Chevrolet Impala reviews.
Billson

writes:
2008 Chevrolet Impala SS
Review
Pros
A V8 Engine Great power
Was My Rental Car In Hawaii — Great Horsepower a 5.3L V8 it has heated seats in it too which I also liked. This was my rental car in Hawaii and i never expected it is a impala SS. The gas milage so poor and is expected for a V8 engine like that.
Looking for a Used
Impala
in your area?
CarGurus has

57,094

nationwide Impala listings starting at

$1,000

.
Drth

writes:
2008 Chevrolet Impala LS
Review
Pros
Its roomy, powerful and drives great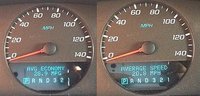 NFaoliu

writes:
2008 Chevrolet Impala SS
Review
Pros
Tons of cargo space, LS4 V8 with Displacement on Demand, 303hp and 323 ft-lbs of torque, 18" polished aluminum wheels and stealthy SS badging, Stabilitrak and Traction Control, remote start, and Battery Rundown Protection.
Cons
LS4 V8 mated to a problematic 4T65-HD Automatic Transmission, Nose Heavy with Understeer, and Back Seats could've had more space.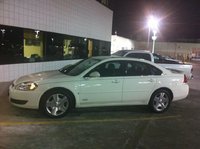 Not Exactly The Total Package, But A Competitive One! — Since the Impala SS was reintroduced in 2006, it has since gone under the radar. The mighty Impala SS impact on the market was minimal but mainly due to the failing Impala lineup. Chevorlet did make some good honest changes for the SS model which was only produced from 2006 through 2009, making them a diamond in the rough. First we start with the real money maker, what the SS badging is all about; the all new LS4 V8 with Displacement on Demand. With 303hp and 323 ft-lbs of torque, the Impala SS shines in straight line performance with a 0-60 sprint of 5.5 seconds and a 1/4 mile leap of 14.0 seconds @ 100mph. It simply walks away from Charger RTs but doesn't quite keep up with the 365hp 2010 Taurus SHO. The power is all there and it will spin the wheels even in stock trim! One of the more negative critiques for this car is the wrong wheel drive layout. It is Front Wheel Drive, and is probably the most powerful front wheel drive car on the market. This left fans of the SS model Impala disappointed and confused. While this is an awkward decision by GM, the 2006-2009 Impala SS is a product of the times, right before and during the height of the 2008 recession. General Motors, Chevrolet's parent company, was one of the corporations bailed out by the Obama Administration in 2010, during the Automotive Industry Crisis. As strange as a V8 with 300hp in a car with front wheel drive sounds, it was the best GM could do at the time. One must wonder, was it decisions like this that helped lead to their downturn? There are some side effects due to its overpowered V8 and front wheel drive layout. The Impala SS suffers from tremendous torque steer; Make sure the wheels are straight before you hammer down the accelerator. Chevrolet did implement some key driver aids like Traction Control and Stabilitrak, because after all the SS is still a FAMILY sedan - emphasis on family. The onboard computer does a great job managing the power and stability of the car at all times. This has brought great comfort and easy driving during adverse weather like rain, snow, and ice. Braking leaves much to be desired and only after a couple errands the brakes do become spongy. Speaking of shopping, this car has the biggest trunk I've ever seen and if that's not enough, you can fold down the backseats and have almost as much cargo space as a station wagon! No complaints here, except that I can't help but feel the extra trunk space cuts the back seating a little short of on par with the Charger and Taurus. Now we come to my biggest concern with this car... while we can all compromise a little space here and there and 300hp with FWD layout, one thing that haunts this car is the 3 speed transmission with a 4th gear for overdrive. The Impala would've benefitted greatly from a 6-speed automatic and that alone could've produced even better straight line performance and better economy. There also has been outcry in many of the Impala's online communities about the reliability of the transmission. GM has been using the Impala's chassis since the '80s and typically a V6 is fitted into the engine bay and mated to a 4 speed transmission called the 4T65. In some cases, like the previous generation Impala SS, the V6 may be supercharged with 240hp and 280 ft-lbs of torque (GM considers this the maximum load the transmission can handle reliably). This time around, GM neglects the supercharged V6 and instead shoves the LS4 V8 into the engine bay and mates it to the same 4 speed transmission meant for the V6, claiming they made additional modifications to help it cope with the 63 extra horsepower and renamed the transmission "4T65-HD," the added HD designation means "heavy duty." Unfortunately, the reliability based on this transmission seems to be hit and miss. If you're in the market for an '06 to '08 Impala SS, it is highly reccomended you get at least a powertrain warranty before signing the dotted line. The other thing about this car is the emphasis on fuel economy... I'm driving around a 5.3L V8 that is associated with the Super Sport insignia, why is fuel economy so important? Nothing in the digital display has anything to do with performance, it's all fuel economy. Why? Chevy claims its capable of 28MPG on the highway and about 20MPG in the city. I use mine for a daily driver and commute on the highway for 48 miles a day, that's to and from work. I'm an aggressive driver and I stay firmly in the passing lanes and occassionally do hit 100mph+... what does my gas bill look like? Well, its around $35 a week with premium grade gasoline! Oveerall, I'm happy to own this car. While some say it lacks general focus, I'd say "Quick, look again!" before leaving them in the dust. It lives up to the SS badges, being the quickest and fastest SS since the '60s. The 18" polished aluminum wheels (rated at $200 a peice) are absolutely beautiful and the car is very subtle and mature. It can blow the doors off many coupes and sport sedans but still offer an adult experience at an affordable price. The Impala was never meant to be a track car, it has no business with Brembo brakes and bodykits. The Impala SS is a great family car that offers a very mature driving experience, but also can be as fun and as quick as a Cobalt SS. Its a cruiser at heart and this car was designed around that very premise and it doesn't really disappoint. Its a decent throw back to old times and proof that simple and straight forward still has a place in the market.
Primary Use: Commuting to work
2008_Chevy_Impala

writes:
2008 Chevrolet Impala LS
Review
Pros
Looks and drives great.
Cons
I have no "cons" about this vehicle.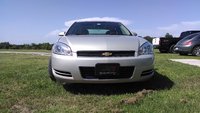 2008 Chevy Impala, Gold — I have no "dislikes" about this vehicle. It drives great, it looks great, it's very dependable. I have driven out of state and was never worried about break downs, etc. Good gas mileage. Very roomy inside and in the trunk.
Primary Use: Family transportation
Kevin

writes:
2008 Chevrolet Impala SS
Review
Pros
good running car for hwy
Cons
no reason too avoid this car
What Is Owing Nothing More — this car is so nice looking real eye catcher in really good shap fully loaded leather heated seats sunroof, tinted out fully loaded 5.3 motor mostly hwy driven only 60 thousand klm car pretty well mint shape and really good sterio in it i want just whats owing on it o yes and has towing package as well and handles really good
Primary Use: Family transportation
Zak

writes:
2008 Chevrolet Impala SS
Review
Fun 2 Drive And Very Comfortable . — Just got my 08 Impala SS, and I'm loving it. The performance is excellent, the 5.3 V8 really moves this family sedan. I would have preferred a rear wheel drive V8, the front wheel drive takes some getting used to when you put the pedal down, but very fun 2 drive.
Primary Use: Family transportation
NIck

writes:
2008 Chevrolet Impala SS
Review
Pros
Unheard of acceleration from a family sedan in this price range.
Cons
I fell bad for my tires :) and wish it had auto. climate control.
Joe

writes:
2008 Chevrolet Impala SS
Review
Pros
Quiet ride, Good crash test. Corvette engine. Dependable and sporty somewhat.
Cons
Loose in the rear, Needs performance stabilizers and lowering springs. Eats gas around town but, great on long trips. Needs 91 octane or better.
tswear

writes:
2008 Chevrolet Impala SS
Review
Pros
Smooth Ride! Runs great even in snow! only thing this car hates is 2+ inches of snow on roads, it slides alot, other than that if you can see the pavement , it will work great.
Cons
got pulled over a lot for my tint, apparently its factory tint, and the police don't like the tint, got stopped 3 days after the purchase of it, and 8 days later as well... all for them to say "yep its legal, you are free to go now..." >.<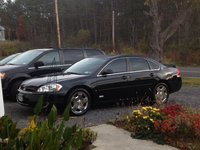 Beast Of A Car! — i love the V8 in the car, the car's power is unmatched! one down side is that the V8 requires super unleaded, (89 octane minimum) to perform to the mileage specs, i get anywhere from 16-20 city, depending on how much traffic i encounter, to 30 highway driving 65 to Saracuse ( instant mpg fluctuates from 25 to 36 mpg, but stayed most of the time near 30mpg). this car is a monster, but it needs a lot of money to drive it, it has 18.5 gallons of tank space, so your fill up will be (for a sports car) decent. this car has a small problem with the tires, one of the wheels were bent ( the aluminum rim, back right rim) and it causes vibrations slightly at 45mph, and is quite bad at 50-65mpg. they balanced the tires and it mostly went away, but they confirmed the tire rim was bent... its not worth knocking a star off though. OnStar is equipped with this vehicle, and I got a 3 month trial, and have had to use it sometimes(check engine light went on, was a faulty sensor) and they resolved what it was easy, even when the dealership couldnt figure it out, all they needed was the diagnostic code onstar gave me, and they found the problem easy!... obviously (other than parking on grass) this thing is not a offroad vehicle ( just throwing that out there XD). also the brakes work good, and compared to the subaru i traded in, you touch the brake lightly, you stop fast... it took getting used to( sense i was a new driver , I didn't knock off a star for that) but getting used to it was quick, and it is able to stop 65-0 (safely) in 10 seconds or im guessing in half that time if i needed to slam on the brakes, i'm not trying that out though... and finally parking... my car parks easy, just got to get used to parking nose in( my judgement is almost always off, i think i got no more room, and i get out to inspect, i got 5 feet XD ) the car is more back than front, meaning you need to watch out backing in, but you usually got more room to park nose in, and when i park nose in, the back bumper is usually outside, just pulling in a little more fixes that, also not worth losing a star over... there is no battery( other than the car start battery) so i left a 3 star, hasnt died on me yet so i cant really say anything other than its working still... all in all, this car is great, i am a chevy believer from now on, if their cars stay as nice as this one!
Primary Use: Family transportation
DALLASCARCREDIT

writes:
2008 Chevrolet Impala LTZ
Review
Pros
Great handling and smooth acceleration
Cons
I don't have 2 of them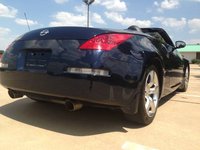 Great Sporty Gas Saver With Excellent Handling And No Road Noise — This is absolutely one of the cars that gives the most bang for your dollar. Smooth acceleration with the look that everyone loves! The interior room is superior and the acceleration is awesome. This is a very quiet interior rides I have ever been in.
Primary Use: Family transportation
Displaying 1 - 10 of 42 2008 Chevrolet Impala reviews.
Looking for a Used
Impala
in your area?
CarGurus has

57,094

nationwide Impala listings starting at

$1,000

.