2008 Audi S5
User Reviews
Displaying 1 - 10 of 13 2008 Audi S5 reviews.
Ben

writes:
Pros
Good looking car, great smooth power delivery, short, crisp shifting, smooth yet
communicative ride quality and lots of extra fun gadgets inside to keep all but the craziest
of technophiles happy.
Cons
Weird "fairy lamps" around the headlights, the interior control scheme is not intuitive,
nonintuitive starting routine if the key is in its slot and really tall first gear.
Great Power Delivery But Nonintuitive Interior Controls. — My father and I went to test drive this car as soon as we saw that the local Audi dealership had one on the lot. I was really impressed with how smooth the engine was on this car, but the clutch took a lot of getting used to as it engages about a micron off the floor but this was soon forgiven once you got out of first gear, but there is no feathering the clutch when trying to start this car moving! This leads to my first real complaint, when trying to start moving again after being stopped at a red light right outside of the dealership, I accidentally brought the clutch out a bit too far (1.5 microns instead of 1) and ended up killing the engine in the middle of Main Street. Not to worry I thought and touched the large "Engine Start" button. Nothing happened, I tried again, same result, I tried putting the car in neutral and hitting the button, nothing, put on the parking brake, nothing. Now I was a bit nervous, I started fiddling with the myriad of controls on the dash of the car, all while keeping my feet firmly on the clutch and brakes when i somehow managed to bump the key flob that was securely in its place in the dash, and lo and behold, the engine purred to life. For some reason, Audi in their infinite genius decided that if the key was in its spot that you had to press the key flob in to start the car, but if you left the key out of that spot, you had to push the "Engine Start" button, why they did this, who knows, but this wasn't the only thing confusing about the interior. When you sit down in this car, you are confronted with more switches and buttons than are equipped on the USS Enterprise and the dual screens (one in the instrument cluster and one in the normal sat-nav position in the dash) each with their own roller selector on the steering wheel, make even changing the radio a chore at first. Don't get me wrong, from a purely driving stand point, I loved this car, the seats were comfortable but supportive and communicative, the shifting was short and crisp and the ride quality was superb, however compared to the interior of a comparable BMW with their iDrive system, the Audi's extra switchery felt awkward and cluttered to the first time user. I am sure once one is used to this system, it would probably feel very natural but the overall first impression left me wanting something with a more minimalist control scheme. About the only other thing that I was disappointed with was how tall first gear was. With how the clutch on this car was, I expected first gear to be a little bit more forgiving, but even with this car's great engine, the all wheel drive system made sure that if you weren't within that small acceptable range on the clutch and the throttle, you either killed the engine or jerked off the line. With these few things aside though, I really enjoyed my test drive of Audi's new S5 and am looking forward to trying out next years model.
Jediryan

writes:
2008 Audi S5 4.2 Quattro
Review
Pros
Looks Great! Drives better than it looks!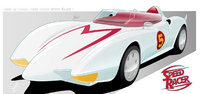 Dream Car — When I was 10 I wanted the Mach 5 from Speed Racer. When I was 22 I wanted a BMW 635CSI, white with tan interior. The dream is now a well planned reality and it's better than that 10yr old me could have imagined! The S5 is fast when you need it to be, a cruiser when you want it to be and always a joy to drive. Now I know why Speed Racer only drove one car. When you get what you want and what you need and at a reasonable price, you sit and enjoy! See you in the rain, snow and funny pages!
Primary Use: Commuting to work
Andy

writes:
2008 Audi S5 4.2 Quattro
Review
Pros
Great looking car mate with a GREAT engine.
S5 — Performance: Audi 4.2L V8 is a great motor especially in this sleek looking car. It has the same base engine as the beautiful RS4 minus the few ponies and twist. Like most Audi the brake are great to stop a heavy car. Handling again like most Audi there is understeer on high speed corner thanks to the engine mounted sooo far up in the car Appearance: Beautiful timeless body match the almost perfect interior. The interior is nice and it make seem you're in some sort of space ship and your the pilot. The dash of the car angle most of the controls toward the driver. Fun Factor: 4 out of 5 stars
Kevin

writes:
2008 Audi S5 4.2 Quattro
Review
Pros
Its all round ability which pleases.
Beautiful Inside And Out And A Real Pleasure To Live With — It is a great GT car for every day use. The Active Steering and Suspension make it two cars in one at the press of a button. Driving it sedately or pressing on is always exciting. The engine noise could be louder when the dynamic button is set. Performance is very good for the power provided. Build quality is excellent and no rattles or squeaking has occured.
Primary Use: Sport/fun (spirited driving, track racing, off-roading, etc.)
Luke

writes:
2008 Audi S5 4.2 Quattro
Review
Practical And Thrilling — practical, but expensive when doing short journeys. always manages to get attention, LED LIGHTS!! freeview, bang and olfsun sound system, ipod interface and plenty of boot! gorgeous front with a chrome grill and mirrors, lil' V8 badge on the side just to be cheeky. its an audi so quality for the money.
Primary Use: Sport/fun (spirited driving, track racing, off-roading, etc.)
Lawrence

writes:
2008 Audi S5 4.2 Quattro
Review
Pros
Fast, AWD, big, beautiful, AWD
Cons
It's not as nimble as an M3, but easier to drive for the masses through all seasons.
Tony

writes:
2008 Audi S5 4.2 Quattro
Review
nurik

writes:
2008 Audi S5 4.2 Quattro
Review
Pros
Lots of performance + low price= good deal
Cons
you will not find any problems, accept there aren't enough body kits for this car

Sang

writes:
2008 Audi S5 4.2 Quattro
Review
Pros
Beautiful and powerful.
Cons
Audi: maintenance problems.
Displaying 1 - 10 of 13 2008 Audi S5 reviews.
Looking for a Used
S5
in your area?
CarGurus has

1,411

nationwide S5 listings starting at

$22,595

.