2008 Audi A4
User Reviews
Average Ratings from

34

reviews
Performance:
Appearance:
Build Quality:
Overall:
Review Highlights
Click to filter reviews below
Displaying 1 - 10 of 34 2008 Audi A4 reviews.
Bill_In_Wooster

writes:
2008 Audi A4 2.0T Quattro
Review
Cons
Expected maintenance costs.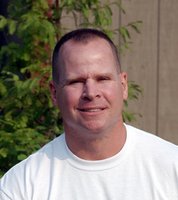 Looking for a Used
A4
in your area?
CarGurus has
10,388
nationwide A4 listings starting at
$1,795
.
Henry

writes:
Pros
LED lights, ride, handling and looks.
Great Car — Great car, looks and drives well..... This is a very good solid car that handles much better than it's predecessor. Extra's are quite expensive but the build quality is second to none. The LED lights are a must for this car as it makes it stand out on the road from the rest.
Mike

writes:
2008 Audi A4 2.0T Cabriolet Quattro
Review
Pros
the all wheel drive and the convertible
Cons
the tranny has had some odor issues
My 08 Audi A4 Cabriolet Quattro — the performance of this car is ok but overall is really good its got good acceleration cause of the quattro i really love how audi has designed there cars they look so agressive and mean its sick and this car is a blast to drive with the top down and with my beautiful girlfriend alexa next to me holding my hand as im taking turns at over 80mph.
Primary Use: Sport/fun (spirited driving, track racing, off-roading, etc.)
Lp026

writes:
2008 Audi A4 2.0T Quattro
Review
Pros
One can connect iPhone, it is fun to drive, it is comfortable, it is very pretty.
Cons
It doesn't have AUX input.
Great Buy — I absolutely loved this car. This was my first car and although I was head over heels for it, I can't seem to get over the fact that it doesn't have an aux cord. It is very fun to drive and is also very comfortable. The gas mileage is fair.
Primary Use: Family transportation
luckyqbn

writes:
Pros
i love the look and style of this car just as much as how fun it is to drive it, especially when switched to Sport.
Cons
the engine burns more oil than my previous cars but i already knew that before i bought it. trust me, this car makes up in many other areas.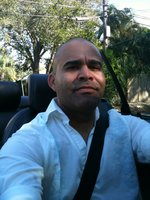 From Saabrina To Alexandro — So my previous car SAABrina (2002 SAAB 9-3 Conv) was totaled after a devastating fire. After a couple of months of looking for the perfect replacement, I now introduce you to ALEXANDRO. I was extremely happy with my SAAB and struggled a bit when I wasn't able to find a decent replacement of the same. But have to admit that I was always intrigued by Audi and had been checking it out from time to time and I do not regret my decision at all. This A4 Special Edition is loaded with a S-Line Sports Package and Titanium Package (sport suspension, 18" 15-spoke titanium color wheels, low-profile all-season tires, and black on black trim inside and out). I was leaning toward AUDREY (Hepburn, you know, beautiful and classy) but after driving this beaut a couple of times and experiencing it's rebel-like demeanor, I decided that ALEXANDRO was more fitting. Anyway, you owe it to yourself to check one out for yourself if you haven't done so yet. P.S. Go to Auto Finance of Tampa (across the street from Bill Curry Ford) and tell 'em I sent you. Both guys there are great and won't stop working 'til you're satisfied. Trust me.
Primary Use: Commuting to work
jukeenan00

writes:
2008 Audi A4 2.0T Quattro
Review
Pros
Fun and sexy with exceptional performance in snow.

A Definite Pick For Anyone Who Wants Something Fun, Reliable & Great In The Snow. — Manual transmission is super sporty and fun compared to the automatic. No maintenence issues at all. Excellent in the snow. No issues getting up steep driveway all winter. MPGs in mid 20's around town and upper 20's to low 30's on highway.
Primary Use: Commuting to work
August_mck

writes:
2008 Audi A4 2.0T Quattro
Review
Pros
Great Handling and comfort
Cons
Buy the newer model its wider and has more room

Fun To Drive Quattro A4 — 2008 A4 has been a great car I would recommend to anyone,, I like the newer model because it is wider, probably buy a 2013 A4 quattro. Been a smooth experience and not that much maintenance or at least as much as I thought
Justin

writes:
Pros
it has a gr8 acceleration
The Car Is Expensive To Maintain......................but It Gives Gr8 Performance — the audi a4 has a great acceleration..... apart from this....it has a really classy look.....plus it has great re sale value and then you have the added fact that the car is highly upgradable..............its truely a dream car
Primary Use: Family transportation
Lee

writes:
2008 Audi A4 2.0T Quattro
Review
Pros
performance, handling, build quality
Cons
minor issues with interior conveniences
A4-ordable — The armrest is positioned poorly and obstructs the cup holder and accessory outlet. It is amazing car to drive, it handles extremely well, especially with the sport suspension package added. It can be chipped to gain 50 horespower. i can't seem to chirp the tires as the quattro drive stick s like glue!
Charles1241

writes:
2008 Audi A4 2.0T Quattro
Review
Pros
Handling, Appearance, Styling, Quality, Cost of Ownership
Cons
Performance (only slightly)
2008 Audi A4 2.0t Quattro — 2008 Audi Model: A4 Trim: S-Line 2.0T Quattro Color: Quartz Metallic Drivetrain: 6-speed manual 2.0L 200 HP Optional Upgrades: Dual power seats Dual Heated Seats Bose Premium Sound System Bluetooth Average Cost (Gas Tank): $49.65 (Premium) Maintenance: Paid through 100k Pros: I simply love the car. Whether it's hugging a turn in the city, or letting loose on the highway, the car remains quiet, tight, and easy to handle. Unlike comparable models, Audi's real-time AWD hugs turns. The 60/40 front bias gives it a more drivable feel, while still enabling it to weave in and out of traffic. Little to no body roll (which was a huge selling point). The attention to detail both internally and externally leave no doubt that this car was designed with the driver as well as passengers in mind. (This is noticeable both in the front and rear passenger seats -- as each has plenty of room to relax). Cons: 0-60: 6.5 seconds (though in all fairness it feels faster than test numbers indicate) I'd recommend Audi to anyone in the luxury car-buyer bracket - It's a great value for the money, and is definitely one of (if not THE) most drivable vehicle on the road. A joy to own. Period.
Displaying 1 - 10 of 34 2008 Audi A4 reviews.
Looking for a Used
A4
in your area?
CarGurus has
10,388
nationwide A4 listings starting at
$1,795
.