2007 Toyota Vios
User Reviews
2007 Toyota Vios Review Ratings
Displaying all 5 reviews
narmaziel

writes:
2007 Toyota Vios Review
Pros
Simple and it does the job. Not to mention parts are easy to get
Cons
Its a city car don't expect it to do heavy things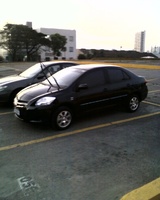 Worth Your Money — I love this car when it comes to reliability. Not ment as a racing car so don't expect much if your the ego feeder. ITs definitly worth every cent you put in the car. great for getting you to point A to B. I won't recomend this car if you always have a heavy cargo or always go uphill. Its a car great for city driving but not good for offroading. When climbing the carpark malls I always have to be in first gear. Some cars can do it in 2nd gear.
Primary Use: Commuting to work
Xie

writes:
2007 Toyota Vios Review
Pros
Low maintainance cost. 110hp for a car this cheap is good. Has great modification choices.
Cons
Is not an eye turner without modifications to the exterior like bodykits. Also for the same price I got the car could've have gotten a mid trim fit.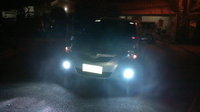 Great Starter — Overall the car is a bang for the buck. At only 820,000 pesos it was a great price for someone who was going to college, especially the mileage which is at 13 kilometers per liter of gasoline. So yeah overall good starter car.
Primary Use: Commuting to work
Sanjana

writes:
2007 Toyota Vios Review
Cons
the comfort and dull looks

Great Car,lacks A Bit Of Exitement,fun To Drive And Economical — a good family car.great quality but not so reliable.great pickup,and tight around the corners.affordable as the average owner,economical and affordable.yes mostly in cities.the vios is great to drive but there are alliterative like mazda or nissan but i would go for the vios.toyota really knew how to make cars
Primary Use: Family transportation
Mu

writes:
2007 Toyota Vios Review
Pros
Fuel consumption is not bad
Still Not Bad — Performance is not good enough, need to install turbo charger. DC coilover, anti roll bar, hks exhuast and ICE Appearance is too roundy Car price is acceptable Fun Factor okay for point A to point B Build quality cheap plastic
Primary Use: Commuting to work
Mark

writes:
2007 Toyota Vios Review
Displaying all 5 reviews
Ask CarGurus about the 2007 Toyota Vios
Average response time:
8.5 hours
,
# of Toyota Vios owners:
286