2007 Toyota Prius
User Reviews
Average Ratings from

42

reviews
Performance:
Appearance:
Build Quality:
Overall:
Review Highlights
Click to filter reviews below
Displaying 1 - 10 of 42 2007 Toyota Prius reviews.
estevew

writes:
2007 Toyota Prius Touring
Review
Pros
Well designed and reliable for such a complex system.
There are a few independent shops in major cities that can reliably diagnose and repair the Prius.
Cons
Systems are understandably complex and beyond the repair ability of most non dealer shops/service mechanics. The dealers are frequently unable to properly diagnose problems correctly and too quick to blame problems on the most expensive Hybrid system components, ie. HV battery or power converter, etc. Owners need to become informed about the possible problems, though rear,. or find a reliable independent shops. Or subscribe to the very good Prius forums online, such as Prius Chat.

Prius Is Great, Very Hi-tech, Well Designed. — I started with a Gen1, 2002 Prius with almost 300,000 miles but ran great with only the need of replacement of the OEM12 volt battery. However, the one time I had a system warning light Iite (Tiangle of Death). I took it to the dealer and they told me to they would have to replace the HV Traction battery, for almost $3500 (more than i paid for the car). Took it home and went on line, read the manuals and did my own testing. Traced problem to the 12 volt battery having low voltage and corroded connections. Used jumper battery to prove that this was the problem and it was. Replaced the 12 volt with Optima Yellow Top and never hand another problem. Have since sold that car to a friend and she loves it (once she got beyond the concern about the high mileage) and "just enjoy" the fine ride. I now have a 2007 Gen2 Prius that I am in the process of converting to Plug-in-Hybrid/EV. Steve
Looking for a Used
Prius
in your area?
CarGurus has
31,854
nationwide Prius listings starting at
$2,797
.
americanm0tors

writes:
2007 Toyota Prius Base
Review
Pros
40 to 50 MPG, hybrid, low maintenance cost, comfortable drive, and touch screen HUD.
Cons
Cloth seats are easily stainable and hybrid battery cost. Reverse beeping noise.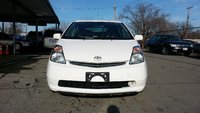 Overall A Great Car — It's of the best hybrid offered in the market. Comfortable ride, nice dashboard and information system. When you put the car in reverse it constantly makes this beeping noise, which is very annoying. Worth the buy at the right price.
Primary Use: Commuting to work
LiberyCars

writes:
2007 Toyota Prius Base
Review
Pros
Amazing gas mileage on 20 bucks for a full tank!
Cons
Definitely underpowered but it is a hybrid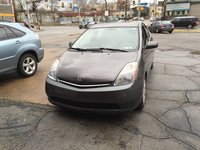 Awesome Car All Around Best Toyota Ever Made — Great car overall requires very little maintenance and the gas mileage. Car requires oil changes just like any other car. You don't have to plug it in the battery charges when you go down hill or just sitting at a light. The technology and research that went into this car to get it right is just astounding!!!
Primary Use: Commuting to work
autoagent561

writes:
2007 Toyota Prius Touring
Review
Pros
Great fuel economy, too slow to get tickets
Cons
Makes you look like someone who drives a Prius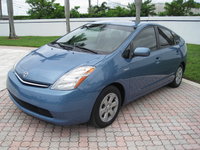 A Golf Cart You Can Drive On The Highway — Overall a Prius is great value. It's fun to drive with the fuel economy screen on and challenge yourself to max out the efficiency. What you'll find is that accelerating slow and driving carefully gets the best fuel economy. Who knew?
mustangdan

writes:
2007 Toyota Prius Base
Review
Cons
Not the best looking.

I Am Considering Another Prius. — Over 219,000 miles I have replace the front brake pads and one battery (the main battery). It was out of warranty by 40,000 miles but Toyota paid for half of the battery cost and half of the labor to install it. Other than these items the car has been the best car I have ever owned.
Primary Use: Commuting to work
gmpatti

writes:
2007 Toyota Prius Base
Review
Pros
Style, comfort, roominess, long distance mileage

2007 Prius — Gas mileage on in town driving is less than I expected and less than my son gets on his 2005 Prius. Long distance mileage has been better than I was led to believe it would be so I guess it averages out. I'm really in love with this car! It has great style, comfortable ride and is roomy enough to haul a lot of "stuff".
Amanda

writes:
2007 Toyota Prius Base
Review
Toyota Prius Rocks! — This is the most awesome car on the road today. It's got a unique style, makes a statement about me, and saves me loads of money with gas near 4.00 a gallon. I love my Prius. She's beautiful and is a pleasure to drive. First of all, it's quiet - you can only hear her at select times. It hasn't needed any repairs at all, just keep up with the maintenance on it (oil changes, battery checks). Interiors are extremely nice, they've got that Toyota quality right in there, and the exterior is gorgeous. It takes a while to get used to, but you love them once you do. I get around 48mpg everywhere, and if I alter my driving style I can get better. It's hard to maximize the mileage because of all the other assholes on the road. It is so fun to drive! There are lots of bells and whistles and you can go for a Sunday drive and not feel guilty because you are using less gas than most people.
JohnnyNovember

writes:
2007 Toyota Prius Base
Review
Pros
It has more power than it's critics say. The ride is quiet, and smooth for a mid-priced car. Highway mileage is between 50 and 62 mpg. City mileage between 40 and 50 in the summer, and between 28 and 35 in the winter. It would be better if not for all the short trips I make. Over seven years I've had no breakdowns or repairs except for a "recall" fix involving the floor mats and a water pump.
Cons
Front visibility is a little obscured due to the airbags, but I've gotten used to it. Rear visibility was a problem, but the problem was solved with the back up camera. Mileage in the winter was a little disappointing, but then, I only drive eight blocks to work so the car never really gets a chance to warm up.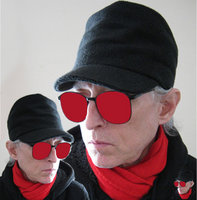 Scott

writes:
2007 Toyota Prius Touring
Review
Pros
Excellent gas milage and Toyota's quality!
Cons
Not many that I can think of...maybe get up and go, but it's a hybrid so it's the mpg that matters right?!?!
The Most Wanted Car In America! — The Toyota Prius it made only in a hybrid model, and is one fo the best cars for the environment not to mention one of the cars that get the best gas milage. My car is the best selling hybrid in America, and are also the most wanted car in America as of right now! You may have problems trying to buy one at the dealership because there is like a three to four month wait on the Prius!
RE

writes:
2007 Toyota Prius Touring
Review
Pros
Smooth ride and control response.
Epic gas mileage.
Cons
It's a computer that could be mistaken for a car to the untrained eye.
Drive-by-wire controls mean no feedback.
The amazing fuel economy will probably never cover the premium you will pay for an overpriced hybrid.
Buy It If You Absolutely Must Have The Best Fuel Economy, Or Want To Present An Eco-frienldy Image. — I started my Driver's Education class in the summer of 2008, and after a couple hours of class work, my instructor put me at the wheel of a brand new Prius. This example was designed specifically for driving instruction, since it had a second brake pedal for the passenger and "Student Driver" decals along the sides. My initial snail-pace cruise around the parking lot was, at that moment, the most fun I had ever had in my life. I relished the feeling of being in total control (save for the occasional stomp on the passenger-brake by my instructor when we got too close to a curb). The experience of driving a modern hybrid was a bit disconcerting for me as a novice driver. Most of the traditionally mechanical controls were electronic in the Prius. The parking brake, gear selector, and starter were all buttons on the dashboard. Speed was indicated by a digital display, and the tachometer was absent entirely. Acceleration was silent (until the gas engine started), and the brake pedal provided no feedback. Driving the Prius felt more like operating a computer than controlling a vehicle. The Prius had a back-up camera to make up for its poor rearward visibility, but since this was a luxury most cars didn't have, the instructor kept a towel draped over the screen, requiring me to turn around and look out the split rear window to reverse. It was only after driving my Mom's Corolla that I finally got accustomed to what it felt like to drive a "real" car. This car was not one that I would ever choose to drive of my own free will, but it provided a door into a world that I would soon fall in love with, and so I have developed a respect for it (with mild reservations).
Primary Use: Utility (towing boats, transporting cargo, etc.)
Displaying 1 - 10 of 42 2007 Toyota Prius reviews.
Looking for a Used
Prius
in your area?
CarGurus has
31,854
nationwide Prius listings starting at
$2,797
.