2007 Saab 9-3
User Reviews
2007 Saab 9-3
Review Ratings
Average Ratings from

23

reviews
Performance:
Appearance:
Build Quality:
Overall:
Review Highlights
Click to filter reviews below
Displaying 1 - 10 of 23 2007 Saab 9-3 reviews.
diggerf16

writes:
2007 Saab 9-3 2.0T
Review
Pros
Great car!! Extremely smooth ride, handling and comfort. Great for long trips. Has the look and feel of a BMW without the cost.
Cons
They don't make these anymore.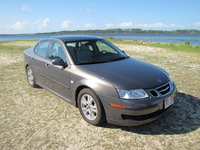 I Love This Car. — If you want a car that provides style, comfort, smooth handling and a turbo kick, this Saab 9-3 is the car for you. Leather seats with a roomy interior makes driving to the store or cross-country very comfortable. I would recommend this car to anyone asking about Saab.
Primary Use: Commuting to work
Looking for a Used
9-3
in your area?
CarGurus has

1,447

nationwide 9-3 listings starting at

$3,150

.
Max

writes:
2007 Saab 9-3 2.0T
Review
Pros
Good power and midrange acceleration, comfortable, quiet, TURBO
Cons
Smallish rims, high cost of upgrade parts
My Saab — Its no drag racer, but mid-range its really quick. its built like a tank, or should i say, a SAAB. The ergonomics in the interior are fantastic with EVERYTHING being in arms length. The exterior design is fantastic, though it could use some larger wheels. Good gas mileage and lots of power for its displacement, and free maintenance for 3 years is cool. This is the kind of car that you go for a drive just for the sake of driving, and its so comfortable! GO SAAB!
Garrett

writes:
2007 Saab 9-3 2.0T
Review
I'm A Saab Snob. Should You Be? — My car's great. It's very exciting to drive and feels great on the road. One of the greatest thrills in my life is getting her up to 60 in no time and hearing the turbo in the engine whistle. I have the 60th anniversary model, which is a pretty rare one, it comes with stunning 17-inch "spiderman-esque" wheels that glitter in the sunlight along with it's jet black metallic wet shine. The interior is very comfortable. More so than most. This car could be a fantastic luxury car if the cabin was only quieted just a little more, although the noise level in the cabin isn't too bad at all. I have the upgraded Bose 10 speaker surround sound system in my car, which sounds great. Sometimes when I'm hanging with my friends, they'll be showing off their new subs they just got, and I'll be like, "But check this out", and get just about the same bass quality as them pounding through the speakers without any subs at all. I also enjoy the nice green lighting on the interior. Everything from the display on the sound system, to the symbols and letters on the shifter, to the backlight of the speedometer and other dials, to subtle soft greens glows coming from the inside of the outlets for cigarette lighters. I have plans to add some more soft green LEDs on the intside of my Saab to add to this cool green mood. I may also add a 2 million color LED underglo kit, keeping it mostly on green of course. All in all, my car is great. I love it. Some people even find my attraction to my car worrying or disturbing, haha, but even so. It's a great car, ESPECIALLY for the price. I recommend this car for anyone who wants to break away from the boring, expected "trends" like mercedes benz and BMWs. This car is for those who want a great looking, fun feeling, different car that can be shown off anywhere. Especially on the road when you zip by with the turbos whistling as some middle-aged man who thinks he has it made in his hardly exciting and common luxery sedan watches with envy.
dsgrub

writes:
2007 Saab 9-3 Aero
Review
Cons
The ride can be a little harsh

Awesome Fun... — Again, as with my other 9-3s I really enjoy this car. It has adequate power, is quiet, fun to drive and gets good gas mileage. Also, I enjoy all the bells and whistles such as paddle shifters, auto adjusting xenon HID lamps, etc. Plus, the car tells me when low on washer fluid, a light bulb is out, tire pressure low, etc.
Primary Use: Commuting to work
najkis

writes:
2007 Saab 9-3 2.0T
Review
Pros
Good handling, both in summer and winter.
Acceleration and comfort.
Reliable
New Conti PureContact tires
Gas mileage
Tiptronic shift mode
Cons
Tricky to get parts, I hear.
Turbo makes a slight rattling noise at full power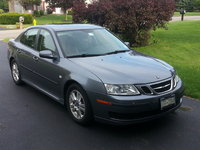 Excellent Affordable Sporty Ride. — The car handles extremely well, both in summer and winter. It has good acceleration and is pretty comfortable up front. So far, it's been extremely reliable and has not needed any excessive maintenance work done. I just put on new Conti PureContact tires and the car sticks to the corners like glued. The gas mileage I get is a respectable 25 mpg combined, with roughly 60/40 highway/city driving. The tiptronic (manual auto) shift works very well. The company went out of business so it's tricky to get parts, I hear. The turbo makes a very slight rattling noise when it's on full tilt on "Drive" mode.
Primary Use: Commuting to work
Slcsales

writes:
2007 Saab 9-3 2.0T
Review
Pros
Good on Gas. Cheapest I have ever driven. Good for looks. Great for a Coolege syudent. No issue's.
Cons
Not really a true family car. more for Great Transportation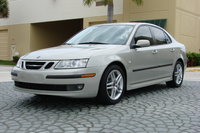 Pretty Good Car. I Have Had No Real Issue's. — Well, I love the gas. It has 6-disc CD. No negative about the car at all. Overall...Pretty good car. Good Tread on tires. Appearance: Great. Looks good on and off road. Car very comfortable.Have not had any repair cost to compare it too. Acceleration is good. Great pick up. Feel safe and in control while driving. And Yes. It's fun to drive.
Primary Use: Commuting to work
Roberto

writes:
2007 Saab 9-3 2.0T
Review
Pros
Fun, exclusive, and not bad on gas.
Cons
Doesn't feel as plush as the price tag would suggest...
Love It, Even With All Is Quirks! — I bought mine at an auction. Some parts of the interior trim where missing, it was mechanically neglected, and poorly restored for a previous accident. But I felt in love with the specs, it's design, and it was a good deal at the time after all. After two years, I've put a lot of TLC... and seems I'm not a grease monkey myself, my mechanics has definitely racked up on the labor cost and maintenance. In the end, it was a project worth driving, and I enjoy it every day. Although a bit pricey after doing all the math. Some contenders in the same line might have been more practical, reputable, and just as worthy of the investment, but this one gives a boost of emotions not felt in many vehicles of its class.
Primary Use: Commuting to work
Steven

writes:
2007 Saab 9-3 2.0T
Review
Pros
great ride , great mileage, great looking
Cons
tight to get in and out of ...
Very Nice Vehicle — The Saab 9.3 overall is very good, I would recommend it to all my friends. The information center wouldnt let you see what percentage of oil life was left before you were warned to change the oil . Also having sun visors that extended would have been nice.
Primary Use: Family transportation
bloomfilms

writes:
2007 Saab 9-3 2.0T
Review
Pros
great highway mileage, handling, spacious back seat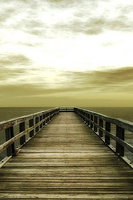 Wonderful To Drive — Loved the handling, and sporty suspension, a stylish commuter. Great in the winter time and in the summer; perfect for trips as well. New battery and tires! Closely compared to the Audi A4, and the Volkswagen Passat, I'd highly recommend!
Primary Use: Commuting to work
sweetmeat

writes:
2007 Saab 9-3 2.0T
Review
Pros
excellent on gas, great visability,
Cons
very fast need to watch speed,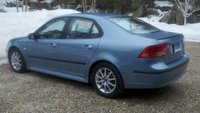 Reliable, Sporty, Economical — This is a one owner vehicle, that has never been in an accident. It is reliable, fun to drive 6 speed, that is very comfort to navigate to the local store or on a long journey. The car handles like a dream, stops on a dime, and gives the ride of a more pricey sedan. There has never been a day that she has failed me...
Primary Use: Commuting to work
Displaying 1 - 10 of 23 2007 Saab 9-3 reviews.
Looking for a Used
9-3
in your area?
CarGurus has

1,447

nationwide 9-3 listings starting at

$3,150

.