2007 Saab 9-3
User Reviews
2007 Saab 9-3 Review Ratings
Average Ratings
from 19 reviews
Performance:
Appearance:
Build Quality:
Overall:
Review Highlights
Click to filter reviews below
Displaying 1 - 10 of 19 reviews
1
2
Next
diggerf16

writes:
2007 Saab 9-3 2.0T Review
Pros
Great car!! Extremely smooth ride, handling and comfort. Great for long trips. Has the look and feel of a BMW without the cost.
Cons
They don't make these anymore.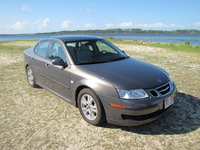 I Love This Car. — If you want a car that provides style, comfort, smooth handling and a turbo kick, this Saab 9-3 is the car for you. Leather seats with a roomy interior makes driving to the store or cross-country very comfortable. I would recommend this car to anyone asking about Saab.
Primary Use: Commuting to work
Looking for a Used

9-3

in your area?

CarGurus has

1,601

nationwide 9-3 listings starting at

$3,050

.
Garrett

writes:
2007 Saab 9-3 2.0T Review
I'm A Saab Snob. Should You Be? — My car's great. It's very exciting to drive and feels great on the road. One of the greatest thrills in my life is getting her up to 60 in no time and hearing the turbo in the engine whistle. I have the 60th anniversary model, which is a pretty rare one, it comes with stunning 17-inch "spiderman-esque" wheels that glitter in the sunlight along with it's jet black metallic wet shine. The interior is very comfortable. More so than most. This car could be a fantastic luxury car if the cabin was only quieted just a little more, although the noise level in the cabin isn't too bad at all. I have the upgraded Bose 10 speaker surround sound system in my car, which sounds great. Sometimes when I'm hanging with my friends, they'll be showing off their new subs they just got, and I'll be like, "But check this out", and get just about the same bass quality as them pounding through the speakers without any subs at all. I also enjoy the nice green lighting on the interior. Everything from the display on the sound system, to the symbols and letters on the shifter, to the backlight of the speedometer and other dials, to subtle soft greens glows coming from the inside of the outlets for cigarette lighters. I have plans to add some more soft green LEDs on the intside of my Saab to add to this cool green mood. I may also add a 2 million color LED underglo kit, keeping it mostly on green of course. All in all, my car is great. I love it. Some people even find my attraction to my car worrying or disturbing, haha, but even so. It's a great car, ESPECIALLY for the price. I recommend this car for anyone who wants to break away from the boring, expected "trends" like mercedes benz and BMWs. This car is for those who want a great looking, fun feeling, different car that can be shown off anywhere. Especially on the road when you zip by with the turbos whistling as some middle-aged man who thinks he has it made in his hardly exciting and common luxery sedan watches with envy.
Max

writes:
2007 Saab 9-3 2.0T Review
Pros
Good power and midrange acceleration, comfortable, quiet, TURBO
Cons
Smallish rims, high cost of upgrade parts
My Saab — Its no drag racer, but mid-range its really quick. its built like a tank, or should i say, a SAAB. The ergonomics in the interior are fantastic with EVERYTHING being in arms length. The exterior design is fantastic, though it could use some larger wheels. Good gas mileage and lots of power for its displacement, and free maintenance for 3 years is cool. This is the kind of car that you go for a drive just for the sake of driving, and its so comfortable! GO SAAB!
Steven

writes:
2007 Saab 9-3 2.0T Review
Pros
great ride , great mileage, great looking
Cons
tight to get in and out of ...
Very Nice Vehicle — The Saab 9.3 overall is very good, I would recommend it to all my friends. The information center wouldnt let you see what percentage of oil life was left before you were warned to change the oil . Also having sun visors that extended would have been nice.
Primary Use: Family transportation
bloomfilms

writes:
2007 Saab 9-3 2.0T Review
Pros
great highway mileage, handling, spacious back seat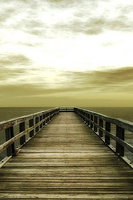 Wonderful To Drive — Loved the handling, and sporty suspension, a stylish commuter. Great in the winter time and in the summer; perfect for trips as well. New battery and tires! Closely compared to the Audi A4, and the Volkswagen Passat, I'd highly recommend!
Primary Use: Commuting to work
sweetmeat

writes:
2007 Saab 9-3 2.0T Review
Pros
excellent on gas, great visability,
Cons
very fast need to watch speed,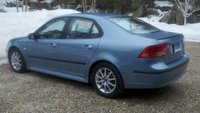 Reliable, Sporty, Economical — This is a one owner vehicle, that has never been in an accident. It is reliable, fun to drive 6 speed, that is very comfort to navigate to the local store or on a long journey. The car handles like a dream, stops on a dime, and gives the ride of a more pricey sedan. There has never been a day that she has failed me...
Primary Use: Commuting to work
crasher

writes:
2007 Saab 9-3 2.0T Convertible Review
Pros
The 2007 looks great, convertible fun to drive.
Cons
Sparce cargo room and very tight rough ride.

Saab's Are Great1 — Sought a car like this for 7 months last year. Had a new 2006 on a lease and loved it. The 60th Anniversary Saab is a rare car and for a 5 year old car, looks fantastic. Went out and got a used 2008 9-7 two months ago also in black.
Primary Use: Commuting to work
blurredimage

writes:
2007 Saab 9-3 Aero Convertible Review
Pros
Excellent looks, safety and driving experience. Value for money is fantastic. Truly drives well in all conditions and is roomy inside for a convertible, even with the top up. Wrap around safety cage puts other makers to shame. Much stiffer than previous model and consequently the car drives so much nicer.
Cons
Its my third Saab in 20 years and the quality is poorer overall. Still nice but not as good as in the past. Electronics are poor overall (I may have a monday car) but warning lights are a fairly common occurrence - and not easy ones either - "power steering malfunction" and "engine warning light" - in other words things that make you have to pull over immediately and take a grand to fix.

The Last Of A Dying Breed - Still Has Some Magic Though. — Great car overall. Stunning looks, rare compared to BMWs and Audis - unbeatable safety and value for money. Last of a dying (now dead) marque giving it classic status. Fast too. Too many niggles and not enough quality overall. Good Buy.
Primary Use: Commuting to work
Nick

writes:
2007 Saab 9-3 Review
Cons
more mpg would be nicer
Its Not German...abit Different — excellent car to own, its more than just a re-bodied Vauxhall/Opel, makes me feel special, becoming more common on the roads, good acceleration / brakes, is an Auto, model would benefit from the later models Sport mode, felt more special than a BMW 5Series costing twice as much
Primary Use: Utility (towing boats, transporting cargo, etc.)
diggerf16

writes:
2007 Saab 9-3 2.0T Review
Pros
Speed, smoothness, European handling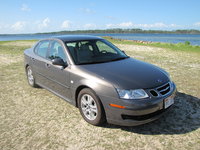 Has The Look/feel Of A Bmw But Not The Cost — I love this car. For a 4-cyl Turbo it has a lot of "go" power and the handling is tight and smooth. I love the lines and the look. You can't beat the gas mileage (30-34 mpg highway). It is a lot of fun to drive!!
Primary Use: Commuting to work
Displaying 1 - 10 of 19 reviews
1
2
Next
Ask CarGurus about the 2007 Saab 9-3
Average response time:
8.5 hours
,
# of Saab 9-3 owners:
2,002
Looking for a Used

9-3

in your area?

CarGurus has

1,601

nationwide 9-3 listings starting at

$3,050

.