2007 Mercedes-Benz E-Class
User Reviews
2007 Mercedes-Benz E-Class
Review Ratings
Average Ratings from

32

reviews
Performance:
Appearance:
Build Quality:
Overall:
Review Highlights
Click to filter reviews below
Displaying 1 - 10 of 32 2007 Mercedes-Benz E-Class reviews.
GermanCarFanMA

writes:
2007 Mercedes-Benz E-Class E550 4MATIC
Review
Pros
Impressive power, snow isn't a problem with 4MATIC and a good set of snow tires, very comfortable on short and long trips, feels substantial, lots of features
Cons
Feels heavy (it is), not as sporting as comparable BMWs, less than ideal fuel economy (expected), future repair and maintenance costs could be pricey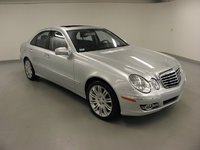 A Very Nice Daily Driver — At 382HP, the E550 is not lacking for power. 80HP more than the prior model year E500, and enough to move this rather heavy AWD car to 60MPH in about 5 seconds. On the upside, there is no drama when passing on a two-lane road. On the downside, fuel economy (using the required premium grade petrol) reaches only into the low twenties during the most relaxed highway cruising - otherwise it's about 18MPG overall in daily driving. The 5-speed auto trans used in 4MATIC models isn't helping fuel consumption either (RWD models use a 7-speed auto trans). Those extra two gears might make highway cruising more relaxed also, but in everyday driving, you typically don't miss them. (Interestingly, in "comfort" mode, the transmission skips 1st gear entirely, effectively making it a 4-speed). The difference between the air suspension settings (Comfort, Sport 1 and Sport 2) is fairly subtle, but Sport 2 tightens up the ride motions enough, but still not BMW-like. The E-class swings more toward luxury than sport. Premium 2 package includes directional bi-xenon headlights for much improved nighttime visibility, and Keyless Go proximity sensors so you never have to take your key out. It also features the start/stop button on the gear selection knob, which is pretty slick. Driver and front passenger heated and cooled front seats, along with 4-zone A/C, keep everyone temperate and limit arguments. The interior material and fit-and-finish aren't quite Audi level, but there are plenty of other features to keep occupants comfortable and entertained. While my car has only needed routine maintenance to date, based on my experience with other German cars and Mercedes' reputation for not being cheap to repair when needed, buying CPO or at least investing extended warranty might be a good idea.
Primary Use: Commuting to work
Looking for a Used
E-Class
in your area?
CarGurus has

18,864

nationwide E-Class listings starting at

$1,990

.
Coronado59

writes:
2007 Mercedes-Benz E-Class E350
Review
Pros
Just about the perfect sedan.
Cons
Took it on a lease and Mercedes set too high a residual to make purchase an option. Mercedes waited until the day of handover to attempt a sale price - stupid! I would have bought the car!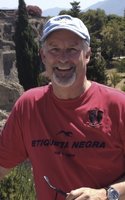 brcurry

writes:
2007 Mercedes-Benz E-Class E350 4MATIC
Review
Pros
Beautiful very well maintained. Solid and high quality engineering ; this is a car that is built to last. No performance or unscheduled maintenance problems. Always garaged, Premium 1 package with several upgrades. Excellent all season handling. Still has certified warranty througuh 1/2012 and extended MB Certified warranty through 1/2014 available at owner cost of $2,300.
Cons
High quality and very durable car but extra weight limits gas mileage. Typical 19 miles per gallon city and 24+ highway. German parts are the best, but expensive.

Excellent Ownership Experience In All Respects. — The best car I have ever owned. Selling only to put kids through college. I am second owner and have held for two years. Alll records available, Interior is in new condition. Harmon Kardon surround sound system. Handles very well in adverse weather conditions.
Primary Use: Commuting to work
Ala'a

writes:
2007 Mercedes-Benz E-Class E63 AMG
Review
Pros
Its 514 horsepower engine, and its stunning looks.
Cons
Its dull and boring interior.
The Best 4-door Saloon Ever Built. — This car delivers stunning performance figures, as if it changes the laws of gravity, bends the rules of air resistance. It is probably the best car ever built by AMG. It is priced appropriately, but it is not cheap. I bought it for 430,000AED. But it is worth every dirham. If there is anything dissapointing about the car, it would be the interior. I dont mean the options and gizmos you get, because Mercedes-Benz hooks you up with all it has got to offer wuth the E-Class. Unlike its competitor the BMW M5, the interior is a little dull and boring, especially in the back. It doesnt feel neither sporty or luxurious. They should have added a carbon fiber trim package to make its interior more exciting and sporty. Sure you have the AMG gauges and seats, but if you didnt have the monstrous 6.2 AMG engine, you would feel like your in a regular E500. But you would be crazy if you turn your back to this car and get an M5, cause the E63 is a truly amazing car.
Alex5606

writes:
2007 Mercedes-Benz E-Class
Review
Pros
Enjoy the smooth ride while paying much less attention to problem solving
Cons
Too little room in back seat
Easy Drive — Nice car and easy to drive. Only one or two minor quality issues (slight noise on the sunroof and tire brakes). Not as spacious as we need it to be. After a baby seat it only fits two children in the back. Would consider switching back to SUV later on.
Christian

writes:
2007 Mercedes-Benz E-Class E350
Review
Pros
Speed, technology, safety, reliability, quality
Cons
Space, possible navigation and radio issues
Amazing — With a little over a year with it, there is never a time that I don't enjoy driving it or sitting in the backseat either. Although legroom is an issue for those sitting in the back, and the seats are a little stiff as well, it can be easily adjusted and the leg-shaped molds behind the front seats assuage the problem. A weird thing did happen though: the gps screen and the radio were malfunctioning for no reason until we had it checked. Now that gas is expensive premium is getting painful, but who cares! For anyone who loves german cars and likes to bring his/her friends along, get this car!
Jimmy

writes:
2007 Mercedes-Benz E-Class E350
Review
Pros
A very safe and balanced family sedan.
Cons
I hate the Navigator and so called Command system. The interface sucks!!
A Great Family Sedan, But A New Model Is Coming Out — A comfortable sedan for family of 4, but I highly recommend getting the sport package, as the regular suspension is quite soft for a German car. If you are used to bimmer type of handling, definitely go for sport package. However, this car's got a very solid and safe structure, and the brakes are excellent for a mid size car like this.
eugenio1952

writes:
2007 Mercedes-Benz E-Class E350
Review
Pros
Exceptional value. Solid feel while driving at any speed.
Cons
To be picky, needed the Italian driving feel and response...Alfa Romeo, Ferrari etc.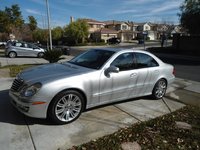 Very Well Balanced — It is a very well balanced model, I did not like the new style with sharp design and corners. Ease on gas and enough power when needed. This one will surely become a classic Mercedes Benz, timeless and problem free.
Primary Use: Family transportation
byannalfo

writes:
2007 Mercedes-Benz E-Class E350
Review
Pros
Nothing I really was 'over the top about'...
Cons
Too stiff for a luxury car...

Mb Not For Me... — So this car was actually a company car... and to let you know how much I didn't like it, after driving it 6 months I told my employer I didn't 'need' a company car and turned it in... now I'm sure a lot of you are saying "Are you nuts? You have a gree Mercedes and you give it back??!!" Well... I guess I'm just not a european car type of guy because MB or BMW's have not impressed me... I like my sports cars to be real sports cars and my luxury cars to be luxury cars and these cars just seem to be too busy trying to be both and miss the mark on both because of it... on top of it, this was just a regular E350 (not the 4matic) and I live in New England... you might as well decide that if it ever snows, you just aren't going out with this thing...the styling to me was dated - I do think that they have done a better job with the current styling - and to me, while I always hear about how 'cheap' the American interiors look, the interior of this car was not a great design - I thought it looked too busy and just wasn't up to its price tag...
Primary Use: Commuting to work
markwoodlief

writes:
2007 Mercedes-Benz E-Class E350
Review
Pros
amazing car. nothing like a benz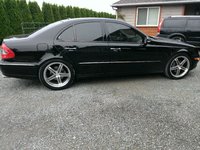 Displaying 1 - 10 of 32 2007 Mercedes-Benz E-Class reviews.
Looking for a Used
E-Class
in your area?
CarGurus has

18,864

nationwide E-Class listings starting at

$1,990

.