2007 Mazda MAZDA6
User Reviews
Average Ratings from

36

reviews
Performance:
Appearance:
Build Quality:
Overall:
Review Highlights
Click to filter reviews below
Displaying 1 - 10 of 36 2007 Mazda MAZDA6 reviews.
Peter

writes:
2007 Mazda MAZDA6 s Sport Wagon - Grand Touring
Review
Pros
Space, and it's not a family van!
Cons
Depreciation is faster then other cars. Don't buy it if you don't plan to keep it for many years.
Good Family Hauler — I bought the Mazda Sportwagon (it's a station wagon!) because I needed the space for an active family of four and didn't want a SUV or family van. the only choices was from Mazda or Volkwagen. I was replacing my VW passat which had died on me (timing belt snaped). I steered away from VW Passat wagon because I was tired of paying premium for parts (VW parts are significantly more money, but I'm not reviewing the Passat here). I have owned the Mazda for two years now (50km to date). The Sportwagon has all the space we need. We are an outdoors family, and the wagon combined with a Thule box provides plenty of room for our needs. Performance - This is my first automatic transmission car and I miss the immediate response of a stick, however the car does have good acceleration (it's a Ford 3L V6), and it does have a manual mode (just don't forget it's in manual mode or you might find yourself red lining on a highway on-ramp and the automatic engine kill engaging). Handling is acceptable, nothing exciting here. The GT package includeds 18" wheels which help with cornering, but also make for a rough ride. The car also has a tendency to follow ruts in the road. You need to be vigilant that it does not drift left or right. Build quality to date has been good. Some minor squeaks from the front dash in cold weather, but these go away once the car's warmed up. The seatbelts sometimes squeak rubbing against the non-leather parts of the "leather surfaces" seats. The rear brake assembly was replaced (under warrantee) after the first year, and the horn shorted out after driving in heavy rain (again replaced under warrantee). Finally, the steering column was lubricated after complaints it was making knocking noises, which again was repaired under warrantee (A recall I was unaware of, or was this a secret warrantee). Cost of ownership has been all wear and tear items to date. Rear brakes and rotors were replaced at 48km. Appearance – The car looks great. I often get complements. Comfort – Seats are big and comfortable. There's room for five without complaints. The center rear seat does not have a head rest, which is a concern, and we try to limit the use of the seat if possible (Mazda - Why not give equal safety to all seating positions?) Fun Factor – None to whoop about. The car's a good family hauler, with some style and zip.
Primary Use: Family transportation
Looking for a Used
MAZDA6
in your area?
CarGurus has
15,098
nationwide MAZDA6 listings starting at
$1,999
.
djohn8210

writes:
2007 Mazda MAZDA6 i Sport - Sport
Review
Pros
Sleek, stylish and fun to drive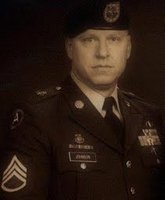 Fantastic Vehicle — This is a great car ! This car is absolutely perfect for commuting to work and back....it gets great gas mileage and its truly fun to drive....I would recommend this car to anyone looking. If i could, I would buy a newer version.
Primary Use: Commuting to work
Brad

writes:
2007 Mazda MAZDA6 s Sport - Value Edition
Review
Pros
Amazing value! You get a ton of bells and whistles and the car is pretty quick!!
Cons
Gas mileage is horrible and the sound system sucks!
Alyssa

writes:
2007 Mazda MAZDA6 i Sport - Touring
Review
Pros
Everything... The look of a luxury car in the inside but the look of a sporty car on the outside. Esp. with my upgrades (shark fin and spoiler)
Cons
The gas. More than $50 to fill up. City driving you get about 390 miles and highway driving about 420 miles. Not THAT bad!
Josh

writes:
2007 Mazda MAZDA6 i Sport - Touring
Review
Pros
room looks sounds great at high rpm
Cons
slow needs better suspension
Jaclyn

writes:
Pros
sleek look, great interior, spacious
Cons
can always be faster ;-)
I Love My Lil Mazda 6 — Great Every day driver!!! Really enjoy driving it... I Bought it over a year ago and have had no problems since...sticker price was 21K, but was able to get it down to 16,500. For a sedan I find fun to drive, picks up well, no problems with the brake...love the low-profile tires it came with! And I've gotten 26-27 miles to the gallon around town.
Ng

writes:
2007 Mazda MAZDA6 i Sport - Grand Touring
Review
Cons
Not fast enough for a 2.3L car....
Mazda 6 — Performance: Acceleration - Not too bad but not good enough...I reckon it is just slightly better than a Honda Prelude.... Braking - OK Handling - smooth, typical Japanese easy to handle car. Top Speed - awful...can't touch 200km/h unless I press my special button...which then kicks it to 230km/h...sometimes in my dreams.... Build Quality - good but my version came without the rain sensor and minus some of those cool gadgets found in Japan. Appearance: Interior - Nice black leather with good quality trimmings...not like those cheapo plasticy crap found in some Jap cars. Exterior - Hmmm, too die for. Looks great for a saloon car with some added sporty body kit. Not a mean looking car but suave and elegant. Cost of Ownership: Gas mileage - about 22 sen per km for town use...kinda high for my liking. Maintenance - Typical Jap car - everthing tiptop. Fun Factor - When I use this car to run over that blue Honda Prelude with a chewed up front bumper... man, that car is just asking for it!
Mark

writes:
2007 Mazda MAZDA6 s Touring
Review
Pros
bumper to bumper positive
Mazda6 2000 Turbo Diesel — car appierance gorgeous /sporty very roomy ,its a 2 ltr turbo diesel,incredibly powerfull and fast,some did not realise its a diesil,lovely metalic grey colour,grips to the road like on rails, loads of room in the back for any type of pastime lol, i would recomend this car to a friend, i believe its the best car in its category
Andy

writes:
2007 Mazda MAZDA6 i Sport - Sport
Review
Pros
THE COLOUR THE LOOK THE STEREO,
Cons
WHEN IT RAINS THE WATER RUNS OFF THE TAILGATE WHEN YOU OPEN IT,AND SOMETIMES DRIPS INTO BOOT
Our Family Car — This is my 2007 mazda 6 sport, it has zenon self levelling auto headlights and wipers, bose stereo with 6 disc in head changer,as with most cars now it is equipped with the usual safety features:- Abs,Esc,Ebd, an airbags in abundance, i have had the factory fit cloth removed and replaced with black Nappa leather stitched in blue to match the exterior every thing is leather door Inlays, seats are full leather unlike factory spec cars...this car is also 143 bhp diesel which is not the fastest but it is fit for purpose but it is no slouch either.The build is prety good too as you would expect from the japanese and realibilty well say no more that was why i bought this car, in my experience they have always been reliable and this is no different........
Chase

writes:
2007 Mazda MAZDA6 s Sport - Grand Touring
Review
Pros
It's fun to use the tiptronic manual transmission.
Cons
It has a 120 mph speed governor on it...
It's A Great Car That's Fun And Safe. — This car has good fuel economy for a not too expensive and sporty car. It also has five star crash safety ratings along with a traction control system that can be turned on and off by just the push of a button. The only thing I dislike about this car is the 120 mph speed governor programmed into the computer.
Primary Use: Family transportation
Displaying 1 - 10 of 36 2007 Mazda MAZDA6 reviews.
Looking for a Used
MAZDA6
in your area?
CarGurus has
15,098
nationwide MAZDA6 listings starting at
$1,999
.