2007 Jeep Grand Cherokee
User Reviews
Average Ratings from

46

reviews
Performance:
Appearance:
Build Quality:
Overall:
Review Highlights
Click to filter reviews below
Displaying 1 - 10 of 46 2007 Jeep Grand Cherokee reviews.
Tarzanajane

writes:
2007 Jeep Grand Cherokee Limited 4WD
Review
Pros
Great 4 wheel in and off road
Cons
Uses a bit more gas on city strrets but hums in the hugway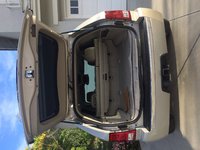 Great Grand Cherokee — .good handling and power galore. V8 Hemi. Merging onto freeway traffic at high speed effortless. Quiet long and smooth long haul tows great with goid handling. Easy entry, great back seat dvd with wireless headphones. Built by Mercedes Benz. Great SUV
Primary Use: Sport/fun (spirited driving, track racing, off-roading, etc.)
Looking for a Used
Grand Cherokee
in your area?
CarGurus has
55,435
nationwide Grand Cherokee listings starting at
$1,488
.
petechan

writes:
2007 Jeep Grand Cherokee Laredo 4WD
Review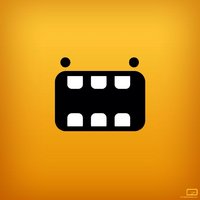 Jeep Loves You Back. — I really liked the oveall experience in this car. Definitely no regrets but lot of glad moments. This ride made me look like a king during the worst snow storm from NJ to Mass. Solid Jeep! Long rides were fun and never had trouble with the car so far. Running strong like new after 130K miles. This is my second grand cherokee. Previous one i had was a 1999 V8. Liked the later better.
Primary Use: Family transportation
Robert

writes:
2007 Jeep Grand Cherokee Laredo
Review
Pros
- ESP System - Electronic Stability Program to keep you moving forward when life wants to spin you around, in otherwords, hard to spin the tires with this system on.
- Electronic Roll Mitigation System helps dramatically to keep all four tires on the road should you loose control and cause the vehicle to begin to roll by controlling engine power and either braking or accelerating various tires it needs to and taking control of your steering to force the side lifting in the air to come back down on the road.
- TPMS - While more advanced on the Limited model and up, on this vehicle you have a Tire Pressure Alert System that monitors your tires and alerts you instantly if a tire becomes low using a tire indicator on the dash.
- Information Center that tells you information such as your Odometer, trip A and B, Compass and Temperature, Fuel distance left, Fuel Millage as an Average and even when your vehicle needs an oil change.
- Easy integration of aftermarket parts and products such as my Radio and subwoofers with very easy to remove interior panels and components that require almost no screws to remove. As well as trying to add factory aftermarket parts like fog lights as the master wiring harness contains all that is needed to hook them up by yourself requiring no running of wires and mounting of new switches.
Cons
- Comes with an Automatic Quadra Trac I system that provides a Full Time 4WD control meaning you cannot switch between 2WD and 4WD hi/low as the vehicle decides automatically where to deliver torque when needed but generally keeps you in 4WD on a full time basis.
- toys and advanced creature comfort features that come with the Limited, SRT8 or Overland series are optional with the Laredo series such as independent driver & passenger climate control, heated seats, adjustable pedals, leather, as well as other features.
The engine in the Laredo is a 3.7L V6 Magnum Engine which is a very fuel efficient engine where as the 5.7L V8 Hemi available in the Limited Series comes with the MDS system (Multi Displacement System) which when cruising on the highways for extended periods of time will shut down 4 cylinders to conserve fuel. But this is more of a vehicle series inconvenience then a Con
An Incredible Ride That Offers Ruggedness And Still Holds True To Jeep's Offroading Capabilities — My first impression on this vehicle was "ok, it's a Jeep. An SUV that I normally don't like because of past incidents with SUVs and rollovers." But as I test drove it for the first time I felt the stability of it and how it handled the road. My first few weeks after I received it were getting to know how it handled to different driving conditions and weather conditions which I was surprised with how it handled. It plowed through 30+ cm deep snow with ease (taking it easy of course) and then quickly changed it's attitude once it hit the flat top as if it never went through the snow. Fuel millage is pretty good for a vehicle of this type as well coming in at 14.1L per 100Km Highway/City combined. straight Highway normally gets me around 9L-10L per 100km and city gets me 15-17L depending on traffic and conditions, this using a 3.7L Magnum V6. This vehicle came standard with Driver/Passenger/Curtain Airbags, as well as Chrysler's ESP and Electronic Roll Mitigation systems (explained below). I also like this vehicles new Tip Start feature that prevents double starts, just turn the key, let it touch the start zone and let go, the vehicle will continue the starting sequence for you. Also this vehicle came with 17" steel rims mounting P245/65R17 Goodyear Fortera tires, and has a 5th full size tire as a spare. There are plenty of other features this vehicle has that makes it stand out, I have listed some below. As for the durability and ruggedness of this vehicle, I have to say I am impressed with how it holds up. It handles what you throw at it and more. Definitely will be looking at this vehicle again in the future.
Ashley

writes:
2007 Jeep Grand Cherokee Laredo
Review
Pros
Plenty of room for shopping bags!
I'd Get Another One — Performance: Great at toating around shopping bags Build Qulaity: Feels solid and has good breaks Appearance: Cute and khaki and pretty Cost of Ownership: Let's not talk about gas and maintenance just depends on what mood it's in Fun Factor: I enjoy driving it
Primary Use: Utility (towing boats, transporting cargo, etc.)
Lindsey

writes:
2007 Jeep Grand Cherokee Laredo
Review
Cons
Okay, the only thing I hate... is that the door locks pinch your arm if you have your window down. That's it.
Alex

writes:
2007 Jeep Grand Cherokee Limited 4WD
Review
Pros
Performance, Go anywhere capacity
Cons
should have a six speed transmission!!!
How Much Do I Love My Jeep Grand Cherokee Hemi Let Me Count The Ways!!! — I was a little worried about the fuel mileage with it having a Hemi!! but My god its so much fun pussing off all the Mustang, Civic ect drivers off!!! but it can handle any situation that i put it in! I was run off the road by a careless driver the first week i had it and in any other car I would have loss control but in my Jeep it just kept on going though the loose gravel and grass covered ditch but I just kept motoring over all that and pulled back onto the tarmac without a problem! now if any other car/suv can do that by all means go in that direction but if not? please really serously consider this fantastic car!!!
Primary Use: Commuting to work
kristinwilliamson

writes:
2007 Jeep Grand Cherokee SRT8
Review
Pros
There's no need to try to deny what this trim is all about. That would be its engine, a 420-horsepower, 6.1-liter SRT Hemi. You might want to read that again: four-hundred-and-twenty horsepower.

That massive wonder is capable of doing 0 to 60 in under 5 seconds and has been clocked at 150 mph (the speedometer goes to 180).
Cons
Gas guzzler but worth it!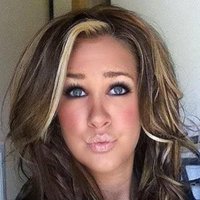 Best On The Market — Love this car! I have owned two. A 2006 and a 2007 and it never disappoints. It turns heads no matter where I go and people are always commenting on it and asking questions. The most common is "Can I drive it?"... tell ya what buddy, write me a check and you can do whatever you want
Primary Use: Family transportation
onthespot

writes:
2007 Jeep Grand Cherokee Laredo
Review
Pros
This drives awesome!! It handles smoothly and has all the functions you need with power windows, locks & doors. Plus it has spacious storage room!
Cons
I only wish it had a 3rd row seat to help with our growing family.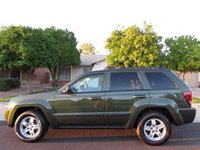 Great Car - Especially For The Price! — The acceleration, braking, handling & safety is a 10 on a scale of 1 - 10. The pickup and go is there as well! I know now why these vehicles are so popular and hold its value. Would recommend getting one of these!
Primary Use: Family transportation
leftoverture

writes:
2007 Jeep Grand Cherokee Laredo 4WD
Review
Pros
It's a Jeep! Reliable, performs well, comfortable, and capable.
Cons
Chrysler N32 recall. This has been problematic for almost all owners.

It's A Jeep! — Love my Jeep. Very reliable, comfortable, and capable. It's roomy, has a lot of storage places, came with a tow package, the transmission shifts very smoothly, and I never have to worry about getting stuck! Everyone should own at least one Jeep in their lifetime.
Primary Use: Commuting to work
dickbutz

writes:
2007 Jeep Grand Cherokee Limited 4WD
Review
Pros
For the price a used Jeep Grand Cherokee especially with one of the better packages like the Limited is an excellent value and an extremely useful car with comfort and capacity to haul.
Cons
Gas mileage is low but my car is a V8 4 wheel and could pull just about anything going.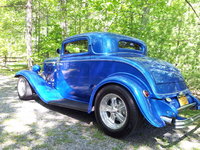 Good Looking, Comfortable And Dependable Hauler. — I think that this has been one of my better choices in automobiles. Now that I am 70+ it is getting more difficult to get in and out of a low car but not this one. The newer versions have more features and that is what I will be trading up to in a couple of years. This car is a nice combination of hauler and luxury sedan and suits my wife and I very well. I some ways it reminds me of the old Checker cars.
Primary Use: Family transportation
Displaying 1 - 10 of 46 2007 Jeep Grand Cherokee reviews.
Looking for a Used
Grand Cherokee
in your area?
CarGurus has
55,435
nationwide Grand Cherokee listings starting at
$1,488
.