2007 Ford Focus
User Reviews
Average Ratings from

125

reviews
Performance:
Appearance:
Build Quality:
Overall:
Review Highlights
Click to filter reviews below
Displaying 1 - 10 of 126 2007 Ford Focus reviews.
griffin_w

writes:
Pros
drive smoothly... very reliable care. it's built strongly.
Cons
acceleration is a little slow and also the color is chipping a little, I guess because of age.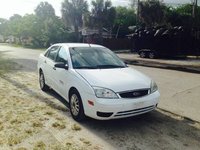 Positive For Most Parts — it's a comfortable car - family oriented and reliable. if your into moving fast and show offs then you might want something else.... :) I used it mostly to move myself and my family from one place to the other and not so much for work purpose... but I guess that it will serve you for that too.
Primary Use: Family transportation
Looking for a Used
Focus
in your area?
CarGurus has
58,005
nationwide Focus listings starting at
$1,395
.
Ran

writes:
2007 Ford Focus ZX3 SES
Review
Pros
Fun to drive, high MPG, low maintenance cost
Cons
small space, front wheel drive
Swift — This is my second car, manual transmission, fun to drive. You can burn some tires if you want to. It's quite quiet on the highway. The stereo has good sound quality. The steering wheel feels great, kinda heavy to turn, I like it. The suspension is reflective, driver can feel much information from the road.
lwitt2007

writes:
2007 Ford Focus ZX3 SE
Review
Pros
Great car, good on gas.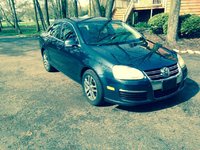 Steven

writes:
2007 Ford Focus ZX4 SE
Review
Pros
Great milage, solid car. Trunk much larger than I expected, and 2 adults can comfortably ride in the back seats.
Cons
A bit noisy, could definitely have used some better shielding from engine compartment.
A Great, Inexpensive, American Sedan, With Some Thoughtful Features — Hasn't given me a moments trouble, other than regular maintenance. All the features like cruise control, power windows/moonroof etc. all work flawlessly. As I mentioned, the passenger space has a bit of road noise and hum from the engine, but not a deal breaker by any means. You want a comparable car with better shielding, be prepared to add 5k to your price. You can't go wrong with the 07-08 Focus sedans and hatchbacks, but stay away from the wagons. They are not built from the same chassis, and only share a few body parts with the rest of the line. As a result the wagons looked promising, very comparable in size to the volvos and volkswagons, but they are tinker-toy junk with horrendous repair records. Milage averaged around 27, and it handled well for a front engine/drive car with so little weight in the rear. Did OK in snow with good snow tires, but under-steered badly when the all-seasons were left on. Never felt any issue on roads that were only wet. Repair costs the few times it was required were rock bottom, with parts always easily available. Over all a nice, tight, little sedan, with decent looks, solid reliability record, and very fair price.
Primary Use: Family transportation
Lola

writes:
Pros
since purchased new, mostly regular maintenance, nothing major
Cons
The window crank handles to roll windows down are in the opposite direction, than any other vehicle I have seen.
Very Reliable — 170,000 kms and still original rear brakes, maintenance wise, regular oil/filter, check brakes twice a year, check over once a year, very reliable vehicle. Vehicle fun to drive. Have had no check engine lite come on. Would like to trade in on recent model year. But not sure with all the technology on vehicles today.
Primary Use: Commuting to work
focus23st

writes:
2007 Ford Focus ZX4 ST
Review
Pros
Affordable, handling, fuel economy/reg unleaded, peppy, low maintenance, fun to drive.
Cons
Front seats uncomfortable, cheap materials, lifetime air filter, paint chips easily.

Excellent Value — I bought a 2007 Focus ST (duratec 23 engine) new simply to save money on car payments for a while. Surprisingly, I have had this car for almost 5 yrs now and it's paid off. Talk about saving money and I've enjoyed the car too. Despite it's quirks, such as uncomfortable front seats and cheap materials, the car shines in many ways. In fact, I like to think I have cheated the system with this car, because it costs so little to own and is so much fun to drive. The 5-sp has an excellent feel to it, one of the best I have ever driven, feeling better than many sports cars. You plenty of torque to start in 2nd without stalling from the more powerful 2.3 engine. The car is very nimble (very light weight thanks to cheap materials :) and handles excellent with the ST performance package. There are many aftermarket parts available to improve it even further. I am very pleased with this car and if you can find a used 2007 Focus duratec 23 with low miles, I highly recommend it.
Primary Use: Commuting to work
Nikki

writes:
2007 Ford Focus ZX4 SE
Review
I Love My Ford Focus — Performance - Excellent acceleration, Great braking System, Great on handling. Build Quality - has it needed repairs? No Doesn't Need Repairs. Appearance - both Great interior and Great exterior styling Cost of Ownership - Good gas mileage,Good maintenance Fun Factor - This Car Is A Great Car. Its Very Reliable.
Primary Use: Family transportation
Viktor

writes:
2007 Ford Focus ZX4 SE
Review
Pros
Fun car to drive. Great mileage. Comfortable.
Cons
Lacking in performance, coming from a Mustang.
Fun Little Car. — Coming from a Mustang, it's hard to review performance on a car when you had such a great performer. But the Focus performs pretty well and is very fun to drive. The quality of the Focus is very good. I drove this car from Orlando to St. Pete and back with no problems. I work my vehicles very hard and this little car does well. I love the look of the Focus as well, that's the reason why I went for it. The cost of the Focus is reasonable. I don't worry much about gas mileage or prices with this car. I fill up the tank about every week and a half and that's from driving alot.
Primary Use: Commuting to work
James

writes:
2007 Ford Focus ZX4 ST
Review
This Isnt Just Any Old St — handles well- engine and exhaust note is amazing!!!!! quick as anything- Bluefin works a treat on this engine interior quality could be better but only small niggles!! exterior looks fantastic, perfectly styled, not too tacky really good all round car!
Brian07

writes:
2007 Ford Focus ZX4 ST
Review
Pros
I love my Focus, it is great on gas (when I keep my foot out of it.) For haveing the body kit and being kinda low it does fairly well in the snow/ heavy rain. It is great for long trips.
Cons
I wish it wasn't goverened to 120mph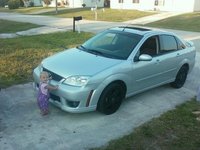 Love At First Gear Drop. — This car runs stong, I can beat the crap out of it and it just keep wanting more. I have it in the shop every couple weeks just to do the normal tune ups but other than that nothing majoy. It has 116,000 miles on it but it drives like it is brand new. I couldn't have asked for a more cost effective fun car to drive.
Primary Use: Sport/fun (spirited driving, track racing, off-roading, etc.)
Displaying 1 - 10 of 126 2007 Ford Focus reviews.
Looking for a Used
Focus
in your area?
CarGurus has
58,005
nationwide Focus listings starting at
$1,395
.