2007 Chevrolet Impala
User Reviews
2007 Chevrolet Impala Review Ratings
Average Ratings
from 32 reviews
Performance:
Appearance:
Build Quality:
Overall:
Review Highlights
Click to filter reviews below
Displaying 1 - 10 of 32 reviews
1
2
3
4
Next
RyderD92

writes:
2007 Chevrolet Impala LS Review
Pros
Chevrolet Impala has a beautiful look and has lots of space on the inside. The MPG on the Impala is great even when driving fast. This car has never broke down has a Evap leak but with this car it is cheap to fix. Quick acceleration with fair braking could be better. Handling is great has a very tight grip and feel on the road and around turns. The Impala is fun to drive and the most reliable car I have owned.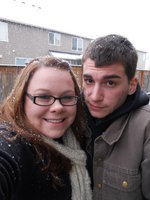 Great Car For Everyone. Family Car, But Can Be Very Fast And Lots Of Room And Trunk Space — I love everything about this car. Runs great, handles amazing and is really fast too! This car is great on MPG even when flying down the freeway. Never has problems and if it does its minor and is cheap to fix. Very fun car. You wont regret buying one
Primary Use: Commuting to work
Looking for a Used

Impala

in your area?

CarGurus has

60,138

nationwide Impala listings starting at

$1,500

.
Robert

writes:
2007 Chevrolet Impala SS Review
Pros
Fast straight line acceleration. Lots of luggage and passenger space.
Cons
Not a great interior, not very good on gas.
A Great Purchase Second Hand, Since Depreciation Is Really Bad On Chevys. — This car is fast. Significantly faster than anyone would think. Lots of low end torque give it significant grunt from any stop light. It's a great sleeper car, looking relatively boring. Interior quality is good, but the plastics aren't the best quality, and neither is the leather. Stereo is Bose, and is quite good. In the bends, well, it's not as good. It's heavy, without performance tires or suspension, so don't expect great cornering. Brakes aren't that awesome either, so don't expect to run it at the track. This car is about straight line speed, 1/4 mile, light to light fun, not driving fast around corners. Mileage is ok, since it shuts down 4 cylinders when cruising on the highway. Even with the 4 speed automatic it runs at super low revs in top gear.
Primary Use: Family transportation
gawrycht

writes:
2007 Chevrolet Impala Review
Pros
Handles nicely. Good acceleration. "Smart" engine runs on 6 clyinders, instead of all 8, when constant speed attained.
Cons
Had to replace intermediate drive shaft right after normal warranty expired (55,000 miles). Luckily I had an extended warranty so it didn't cost me a lot of $$$. Expected higher quality, though.

Alayne

writes:
2007 Chevrolet Impala 1LT Review
Pros
Solid, comfortable, gas mileage
I Feel Safe And This Car, It Handles Well, Everything About It Feels Great. — I haven't had this car very long. So far, acceleration is smooth, transmission is nice and tight. It's a very comfortable ride: seats, dual climate control, head and leg room, all great. Visibility is not as good as I'd like, and it does NOT have standard ABS or traction control. Though earlier models were more remarkable, it's a very pretty car with nice lines. Interior feels stylish and solid. The little extras are sweet, like remote start and mp3 jack. I haven't had a ton of road time with mine yet, but I did take it on a 1500-mile trip with my infant and it was the only good thing about traveling. If it had not been such a wonderful ride, the trip would have been much more difficult. Gas mileage is incredible, especially for a full-size sedan. I can expect 29-30 with mostly highway driving, but I've gotten 34-36 mpg on two separate tanks of gas (interstate driving) and mid-20's in town. Haven't required any maintenance yet. Considering the absence of ABS, it brakes very well. In fact, the brakes were the first thing I noticed when I drove it off the lot; you breathe on them and they respond. The ride home was a little jerky, but I now love how responsive the braking system is. Acceleration is equally so, though it took less getting used to. Cabin is virtually devoid of road noise in caparison with other cars I've owned/driven. Everything about it feels solid and spacious. The trunk storage is expansive. The standard sound system is very nice; it's far more than I expected. Having spent a little less than 2000 miles in a 2009 Impala before, I knew I would enjoy the car, but I'm very very happy with how easy it has been to get used to being in it and handling it overall.
Primary Use: Family transportation
Robert

writes:
2007 Chevrolet Impala LTZ Review
Pros
GREAT hiway mpg.. BIG and very safe,,very fun to drive for a large sedan
Cons
The windshld wipers have broken already.
Fun To Drive,,fairly Economical,,affordable,,can Beat A Celica In A Drag (only Ltz And Ss). — NICE woodgrain trim,auto volume,controls for radio/cd/cruise con./volum/ on steering wheel,275 hp,3.5lit v6,cross-members,torsion bar,35mpg hiway,topspeed of 175mph,0-60 in 4.4sec,roomy as hell,MASSIVE TRUNK,almost 100 presets for rad.,AUX input for ipod,hi-gloss paint......18mpg city,leather and moonroof only on SS,HUD lights are really bright but only green w/ blue lites on the ac controls,All seats except driver are manual.
Primary Use: Sport/fun (spirited driving, track racing, off-roading, etc.)
buckeyefan79

writes:
2007 Chevrolet Impala 3LT Review
Pros
One of the best value cars I have ever owned. Very reliable and very good fuel economy.
Cons
There are a lot of Impalas on the road so if you're looking for something unique this is not the car for you.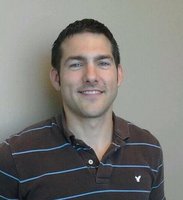 A Great Buy. Very Dependable. — The 2007 Chevy Impala is a great buy. It has exceptional styling and great performance. This particular model has a 3.9 liter V6 that has displacement on demand. This feature allows the engine to switch between a 6 cylinder mode for performance and a 3 cylinder mode for economy. Love this feature. Car handles awesome and has plenty of room for the family and friends.
Dustin

writes:
2007 Chevrolet Impala 3LT Review
Pros
Great handling, braking, and comfortable ride.
Cons
Lacks power from the v6
Chevy Impala — Great car. Overall a very solid. No rattles or shakes. Would like to see what kind of power the V8 had to offer. A very fuel efficent vehicle with the FlexFuel option. Belt seems to squeal alittle when you ounch the gas.
Primary Use: Commuting to work
Kirk

writes:
2007 Chevrolet Impala 1LT Review
Pros
Gas mileage, Gas Mileage Gas Mileage.
Cons
Can't get to the back of the trunk without climbing in.
Gas Mileage Is Awesome And It Looks Pretty Good Getting You Where You Want To Go. — Gas mileage is great, my wife gets 30 mpg back and forth from work. Interior styling is good. LT model has faux wood trim that looks good. HVAC controls are easy to use. Exterior styling is a bit mundane but GM isn't knowN for its midsize grocery getter style. It has a huge trunk. More like a cave to put things in.
Primary Use: Commuting to work
buddyboy61

writes:
2007 Chevrolet Impala 1LT Review
Pros
Horn works,starts and stops!!
Cons
typical government motors product,faulty rear suspension,GM says,not our problem,that was the old GM,class action law suit pending!!

Basic People Mover,100% Uninspiring!!! — 16 K front rotors shot,exhaust rattles,tires wear out every 15K due to faulty suspension,intermediate steering shaft replaced 19k clunking,CEL light on 44k,air injection check valve replaced $429.00,, it is a white knuckle ride in slippery conditions,rear end wants to pass the front end at every move of the steering wheel,at 50K have had 4 alignments to try and rectify at $100.00 per alignment,needs suspension parts for rear $600.00 plus new alignment,tires close to needing replacement again, hopefully the next time GM goes belly up they stay that way!! this vehicle is a wreck waiting to happen!!
Primary Use: Commuting to work
arendell1234

writes:
2007 Chevrolet Impala SS Review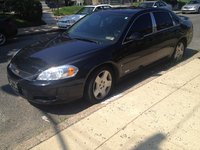 Displaying 1 - 10 of 32 reviews
1
2
3
4
Next
Ask CarGurus about the 2007 Chevrolet Impala
Average response time:
8.5 hours
,
# of Chevrolet Impala owners:
4,928
Looking for a Used

Impala

in your area?

CarGurus has

60,138

nationwide Impala listings starting at

$1,500

.