Average Ratings from

17

reviews
Performance:
Appearance:
Build Quality:
Overall:
Review Highlights
Click to filter reviews below
Displaying 1 - 10 of 17 2007 BMW X3 reviews.
McSkinzie

writes:
Pros
Clean looking, tight driving, sporty but comfortable - the perfect daily driver that is flexible to haul your people and your stuff.
Cons
Once out of warranty BMW is expensive to repair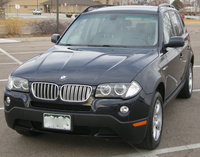 The Best Car I Ever Owned. — Tech connectivity requirements drove me to upgrade to a newer model, but really the 2007 BMW X3 3.0Si is a better, tighter car that is more fun to drive. The drive train is the pinnacle of a perfect naturally aspirated in-line 6 cylinder and a tight 6 speed Triptronic transmission. There is always power. The car is always quick, responsive and accelerating and decelerating. Breaking is solid and vibration free. Comforts are plenty, without being a "fru-fru" car.
Primary Use: Family transportation
Looking for a Used
X3
in your area?
CarGurus has
5,668
nationwide X3 listings starting at
$4,880
.
Sean

writes:
X3... A Great Car To Own! — Great family vehicle with the performance of a BMW! Very responsive motor... As far as repairs they are few and far between. There have been a few cabin repairs, black finish wearing off of the steering wheel, but nothing mechanical.
Primary Use: Family transportation
Lani

writes:
Pros
Everything about the care was amazing.
Cons
I happily had no complaints
Bmw X3 — There is no comparison in quality of build and luxury when it comes to BMW. The car literally pampered me every moment I was in it. The heated seats and steering wheel were excellent in the winter and the panoramic sunroof was amazing in the summer. As a performance driven luxury line, the acceleration/braking/handling of the care was top notch and incomparable to other cars of it's class. It would glide over the roads no matter the condition. Build quality aspect was phenomenal. Not one single issue to report. Appearance of the car was beautiful and elegant with a touch of sportiness. Cost of Ownership wasn't an issue really...outside of requiring premium fuel to run on, but at 23.2mpg fuel ups were a good distance between. Maintenance costs were $0, as it still has factory warranty that covers everything from wiper blades to brakes and more. The car was a blast! Though I recently traded it for a truck, as my lifestyle has changed I loved every minute of driving my BMW.
Primary Use: Family transportation
wb7603

writes:
Pros
Handling, panoramic sunroof.
Cons
Somewhat limited amenities for a luxury SUV.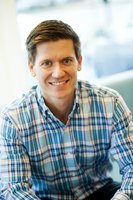 Amazing Little Suv. — This X3 is a pretty amazing little SUV. It has nice power for an SUV, but it's best feature is its handling - I can push through corners and maneuvers that would tear other SUVs I have owned apart. I trust it like little else in that regard. My X3 is somewhat spartan in terms of features, though I do love the heated seats. The panoramic sunroof is unreal - it stretches so far back.
Robert

writes:
Pros
Great fuel for a big rig - drives like a sedan
The Mobile — Drives like a sedan! Great road feel, quiet, precise transfer from wheel to road. Quality - no repairs, great sound system, heated steering wheel is an understated feature for sure. Very well appointed all black leather and trip. triptonic transmission is fun to drive. Takes 2 full sized kayaks, 3 full size doge and a whole lot of gear. iPod jack standard and a great addition to be able to bring the entire music collection on road trips. Loads of fun - if you need to pass just push - vooom!
Spencer

writes:
Amazing Car.. Bmw Standard — I love everything about the BMW X3. Its amazing. Its sporty, fast, luxurious, everythign about it screams amazing. It is up to par with all BMW's famous standards. I plan on keeping it for a long time. It really and truely is the ultimate driving machine.
Primary Use: Sport/fun (spirited driving, track racing, off-roading, etc.)
Watsonluke

writes:
Pros
Handling, Styling, Peppy engine, Sound system, Brakes, AWD system

bwkk

writes:
Pros
Handles like a car, fuel economy.

Jake

writes:
Pros
fast, handles extremely well, stops on a dime
Best Suv Ever! — best suv in it's class! It can go 0-60 in 4.0 seconds, which is extremely fast for a suv. It handles like a car not an suv. It has a 6 speed Transmission, which is rare for this model. It is fun to drive if you know how and looks cool. It has never needed repairs.
BoxsterBoy

writes: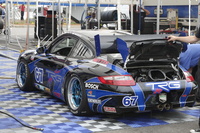 A Great Small Ute With Plenty Of Power — I was looking for an SUV that drove like a sedan, but sat up a bit higher with some decent cargo space. This SUV fits the bill. The SUV has very nice handling with decent power. Flip it into sport mode and it will allow you to run all the way to redline without babying you by shifting early. The interior is typical BMW class with decent frills. I elected to install the iPod adapter, which works so so. You have to program specific playlists and the unit does not display the track information. Kind of lame in my opinion. The bluetooth hookup works well with some phones like the Blackberry 8700C and the Motorola Razr. The Nokia E62 does not work at all with this particular car. Overall I would recommend this SUV to anyone in the market for a smaller SUV. I did look at the RSX, but felt that the interior was rather cheesy.
Owner for 0 years, 2 months
Miles Driven per Year:12,000
Displaying 1 - 10 of 17 2007 BMW X3 reviews.
Looking for a Used
X3
in your area?
CarGurus has
5,668
nationwide X3 listings starting at
$4,880
.