2007 Audi RS 4
User Reviews
2007 Audi RS 4
Review Ratings
Average Ratings from

36

reviews
Performance:
Appearance:
Build Quality:
Overall:
Review Highlights
Click to filter reviews below
Displaying 1 - 10 of 36 2007 Audi RS 4 reviews.
BoxsterBoy

writes:
2007 Audi RS 4 4.2 Quattro
Review
Pros
Wonderful Engine, great brakes, impeccable Audi Interior
Cons
Euro Steering Wheel not sold in the US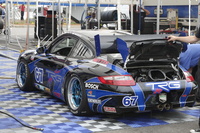 A Fantastic Salon From Audi — I have only had this for one day and I can already say it is a fantastic car. Wow! First off this is a race salon in disguise. You have 420 horsepower matted to a 6 speed manual transmission. An automatic is not an option. 19" rims make the car look aggressive and massive front brakes provide you with plenty of stopping power. Last but not least – a 60/40 power split between the rear and front wheels. Audi has finally delivered a rear-biased car – yeah! When starting the car it growls. The V8 sounds ready to run and blipping it a few times will remind you what lies beneath the hood. Hit the S button and the growl deepens. Pure bliss. Audi has finally solved the steering/suspension problem they have always had. The car feels planted and firm with good road feedback. I feel that you can throw this car into corners with great confidence. The engine is unreal. Smooth, high-revving with a linear power band. The clutch is rather light and takes some getting used to. I am used to the Porsche clutch, which is a bit heavier. The overall ride is very smooth yet taunt. You feel the bumps, but not in a jarring way so I don't feel this will be a tiring car to drive. I will post some more reviews as I continue to drive the car.
Owner for 0 years, 0 months
sisomzz

writes:
2007 Audi RS 4 4.2 Quattro
Review
Pros
Unique style, great build quality smooth tight fitting door absoulty no rattles great interior , stiff but comfortable ride, tight gear shifts with little to no extra play , quite when needed and a beast when called upon.
Cons
Brakes could be a bit more responsive.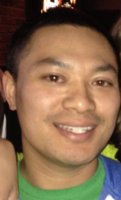 Audi Prestige At Its Finest — All around great car with a powerful v8 6 speed transmission, factory lowered and aggressive wide fenders give the car a beastly pitbull stance. Sporty suspension, all wheel drive, an interior second to none and the rarity of the Rs4 in the United States makes this car the ultimate car of its time.
Primary Use: Sport/fun (spirited driving, track racing, off-roading, etc.)
Andrey

writes:
2007 Audi RS 4 4.2 Quattro
Review
Pros
best engine, best sound, best suspention
Cons
new A4 in on the line
Rs4 — Comfort The RS4 is a bit firm for all-out cruising, but you pay dividends when you want to go fast. Batwing seats can be a touch intimate for fatties and the engine is noisy, but that's noisy good, not noisy bad. Performance It shifts. You'll find 0-62mph in around five and a limited 155mph top speed plenty - in-gear times are the real eye-openers. The 4.2-litre, 414bhp V8 with direct-injection is one of the best engines in the world - just hear it rev...and rev... and rev. Cool Even though it's a little bit old, yes this is one cool car. Quality As close to Audi perfection as it gets. Handling The Avant loses a negligible amount of handling capability versus the saloon variant, so that means solid Quattro handling and supreme all-weather grip. Can be a bit boring if you want to power slide though.
Gerd

writes:
2007 Audi RS 4 4.2 Quattro
Review
Pros
Performance,Looks, Quality
Cons
Fuel Consumption, Rear Seat Space
Perfect! — It is the best car I have owned so far. Engine is smooth yet powerful with no problems so far. The overall quality is good and the traction in winter unreachable. I can only recomend this car to anyone. Unfortuneatly the fuel consumption is a little high with 18 liter/100km in town and 14,5l /100km in average.
Brendan

writes:
2007 Audi RS 4 4.2 Quattro
Review
Wild Awd Car Which Is Easy To Tune And Tons Of Fun To Drive — This car was very fast. with just few performance parts this car could smoke corvettes bmw's you name it. Audi is one of my personal favorites so im biased on my opinion but still i would deff. reccomend this car to somone whos loaded. its deff on my top 10 favorite cars.
Yakov_Smirnoff

writes:
2007 Audi RS 4 4.2 Quattro
Review
Cons
Gas economy and service costs.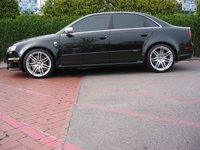 Emilio

writes:
2007 Audi RS 4 4.2 Quattro
Review
Pros
The IS-F before the IS-F. Still part of an elite club.
Cons
for 80k you could get a GT-R. Even used it won't be less than 40k in most cases.
The Most Known Un-known — This has to be one of the best known un-known super cars out there. The 4.2 V8 is a beast thanks to the wide body and all-wheel drive system. It may be heavy but it can still hang with the best of them. The draw backs is the coast of ownership and the price. The base price is in the $79,000-82,000 range when bought new. when bought used its still as much as $38,000-45,000. For those prices you could buy a GT-R or a 370z and still get the performance. Honestly, I love this car and would jump on one the second I could if at the right price.
Primary Use: Sport/fun (spirited driving, track racing, off-roading, etc.)
YRS

writes:
2007 Audi RS 4 4.2 Quattro
Review
Pros
Strong, charismatic, and flexible engine that will make you sit in the garage before and after driving just to listen to it burble...well matched to a 6 speed that feels like you're moving a rifle bolt into place...very mechanical and precise. Razor sharp driving balanced with a supple ride. Luxurious but still driver-oriented interior with all-day seats. World-class brakes. Overall...absolutely superior build quality and materials; take a look at high mileage RS4s for evidence.
Cons
Gas mileage reflects highly tuned performance of engine...it's worth the sacrifice. Back seat is more of an option when your need room in an emergency...not a car for taking a second couple to dinner...unless you like complaints from the rear. Lacks "right-now" turn-in of some rear-driven competitors, but that's balanced by all-weather flexibility. Otherwise...motorized perfection.
Motorized Perfection...or Close Enough For Mortals — Six years ownership and it still feels special. Fantastic build quality and materials that simply ages very well. It's not the best at everything it does, but as a package for living, driving, and enjoying automotive reality...it's overall balance, performance, and quality are unbeatable. It's the sort of car you can take on a cross-country run loaded up with four people and a full trunk and take detours throw curvy country lanes and have a great time. I took a spur of the moment trip this last January to the Detroit car show...three blizzards later I was reminded why quattro is such a good thing...dumb to make the drive on summer tires, but the all wheel drive kept me out of trouble. Gas mileage averages around 18 in mixed highway/city, the best highway mileage I've averaged has been around 24 mpg at around 70 mph.
Primary Use: Sport/fun (spirited driving, track racing, off-roading, etc.)
Adam

writes:
2007 Audi RS 4 4.2 Quattro
Review
Pros
Everyone should have one!
Cons
Nothing, its perfect!
Service History Is A Must! — Nice car, it gets you there alright! If all cars where built this way, everyone, wouldn't mind paying for the fuel to run it! I may consider the Avant model next time, larger boot space is great for the long trips abroad, on those Swiss roads, great fun!
Charles

writes:
2007 Audi RS 4 4.2 Quattro
Review
Wolf In Sheep's Clothing. — Everything my 2004 Audi S4 was but better. It is lighter, faster and nimbler. Everything was improved from braking, handling, weight distribution, and power. I had an option to get the Lexus IS-F, but because the Audi is AWD, and a rare breed - I had to go with it.
Displaying 1 - 10 of 36 2007 Audi RS 4 reviews.
Looking for a Used
RS 4
in your area?
CarGurus has

22

nationwide RS 4 listings starting at

$23,999

.