2007 Acura TL
User Reviews
2007 Acura TL
Review Ratings
Average Ratings from

32

reviews
Performance:
Appearance:
Build Quality:
Overall:
Review Highlights
Click to filter reviews below
Displaying 1 - 10 of 32 2007 Acura TL reviews.
Travis

writes:
2007 Acura TL Base
Review
Pros
Love the color and quality.
Cons
No overhead storage or storage straps on visor.
Blast. — Handles great. Great beaking distance. Easy to spin the tires. Real head turner. Comfortable seats. Very simple oil changes. very little rattles in car. Could get a little better MPG, but maybe thats because of my driving style. Lol. Great features for a base model! I also wish it had cooled seats. =/
Primary Use: Commuting to work
Looking for a Used
TL
in your area?
CarGurus has

6,679

nationwide TL listings starting at

$2,000

.
Corbee

writes:
2007 Acura TL Base w/ Navigation
Review
Pros
Handsome car -- still looks great all these years later. Comfortable seats. Good dashboard layout. Nice forward thinking appointments like blue tooth, auxiliary controls so I can listen to podcasts, for example, through the car's sound system as broadcasted through my smartphone. Drives well. Very reliable! No major or systems issues ever!
Cons
Lumbering drive -- feels like a huge car to drive -- not sporty or lithe. Very wide turning circle -- too much space needed to make a u turn -- it's ridiculous! Leather on seats and arm rests wears poorly. I've had leather reconditioned at the dealer, but it didn't last -- cracks and worn spots. Also, wear spots on interior pieces like the door jams -- scraping shoes against the plastic pieces which keep the floor carpeting in place wears the plastic. The GPS was never advanced. Voice command is weak and when searching by proximity for a place through the GPS, it gives you places far away from you as options rather than the ones close by. For example, search for a McDonald's closest to you and the GPS will give you one 400 miles away! None of these problems stops the use of the car, but they feel like issues that shouldn't happen in a near luxury car or in any modern car.

Good Looking And Good Quality Roomy Sedan. — Poor driving dynamics -- lumbering drive, GPS issues, poor interior leather and trim pieces wear and crack too easily. Too wide a turning circle, can't make a u turn easily. Good visibility, lots of space, comfortable seats, good appointments (GPS, Bluetooth, ports, etc.), handsome car.
rmgeorge3

writes:
2007 Acura TL Type-S
Review
Pros
Fun, well priced, convenient

Acura Tl Type-s Can't Miss — I love this car. The pedal response is better than any other sedan I have driven. There is next to no pause between pushing the pedal and feeling the speed. There have been no repairs necessary to speak of aside from tires and oil changes. I love all the toys in the dash for the Type-S. The in dash navi and the speech commands, plus the blue tooth phone capability. I get around 28-29 mpg on average and it takes premium so about normal gas consumption. The car is ridiculously fun to drive. Every time I get on an on ramp I hit the gas and feel it dig into the curves. I used to live near an extremely twisty drive and the car performs beautifully. When you hear the slight tire squeal don't worry, that is just the car laughing.
Primary Use: Commuting to work
Nathan

writes:
2007 Acura TL Type-S
Review
Pros
Build Quality, Tech Gadgets
Cons
Gearbox, Torque Steer, Audio System
8/10 — I have mixed feelings about this car... There's plenty of power under the hood, it's just not easily accessed. Half the time you'll find yourself churning out a lot of revs but not really going anywhere. The car is heavy, so braking distance is long. And the handling is nowhere near that of a German sports sedan. On the other hand, you'll be hard pressed to find a better quality-built, comfortable, and tech-gadget heavy ride at this price point. Lots of fun toys and great quality components. Mixed bag on appearance as well. From certain angles the car looks great (front & rear), but is a bit ugly from the side. The type-s model also comes with quite unattractive rims. The interior looks and feels great. A very mechanically sound car as well. Very reliable; not the best on fuel economy (avg. 18mpg), but what do you expect with a performance driven sedan. Overall, a very comfortable, reliable ride, although I have burned through 3 sets of tires and 2 sets of brakes in the 1st 30k miles. Guess that tells you how I get from point a to point b...as fast as possible!
Primary Use: Commuting to work
rhody

writes:
2007 Acura TL Type-S
Review

Once You Get Past The Torque Steer, This Is A Great Car. — I am 4500 miles into a lease of a 2007 Type-S 6 speed manual. I just turned in an Infinti M45 for the Acura. I had almost opted for the TL 6 speed back in 2004, but went for the Infiniti instead. I realize now that was a big mistake. The Type-S has everything, it is completely loaded. From the outside, it looks like a sporty little car, but the interior is actually very large and usable. The backseat room trumps that of my previous M45 by quite a bit especially in terms of legroom. The stick is quick to respond and the short shifter is a pleasure to row. I'm thoroughly enjoying this car. I'm averaging 25-27 MPG on premium. I will have my synchros checked because I do find occassional issue going into 3rd gear and reverse.
Owner for 0 years, 2 months
Miles Driven per Year:25,000
FilippG

writes:
2007 Acura TL Type-S w/ Summer Tires
Review
Pros
Awesome handling
Plenty of power
Interior and exterior styling
Cons
The mpg can get as low as 17 in the city.

Impressive — Amazing handling with plenty of power produced by the 3.5 VTEC engine. When in Sport Mode, the transmission shifts instantly with the tap of your finger on the paddle shifter. This car offers a comfortable ride that feels safe due to the sport suspension. It is a very reliable car that won't cause you any problems if you do all the regular maintenance on time. Overall stylish look inside and out, and the top of the line features create an aura of elegance.
Primary Use: Commuting to work
passion4x

writes:
2007 Acura TL Type-S
Review
Pros
Comfortable front seats. Easy to control Navigation with voice control. Plenty of power on tab. Styling that doesn't get old.
Cons
Delivery of the power. Acura should've made this car RWD. Slight increase in fuel economy is desirable.

kirkrsnyder

writes:
2007 Acura TL Base w/ Navigation
Review
Pros
Amazing ride and handling. Great gas mileage. Fast. Comfortable
Cons
Have not found any. Upgrading to new version of same car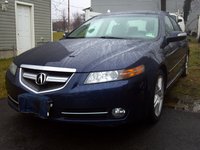 Its The Best Car For The Money In Class. Im Buying Another One!!! — I love the style. Handling. Speed. Leather. Tech package. Navigation. Comfort for long trips. Bose steroe w 8 speakers and sub woofer. Headlghts.are bright. Car turns heads on the road And in the driveway. I cannot wait to buy my next Acura TL SH TECH PACKAGE!!!!!!!
Primary Use: Commuting to work
aeflip14

writes:
2007 Acura TL Base w/ Navigation
Review
Pros
It's beautiful and runs great. Nice interior with navigation system. I never got lost with the navigation system
Cons
It's a V6 so the mileage on gas isn't #1 if you can't afford it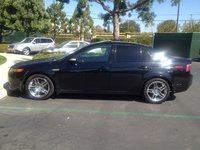 Relax

writes:
2007 Acura TL Type-S
Review
Pros
Quick, all luxury options without the high price.

Fun Family Luxury Sports Car Without Breaking The Bank — I have over 100k on my car. Handles well, fun to drive and very reliable. Highly recommend this model and brand. This is my second TL and I have never been disappointed. Great for all climates warm or cold with a tire change.
Displaying 1 - 10 of 32 2007 Acura TL reviews.
Looking for a Used
TL
in your area?
CarGurus has

6,679

nationwide TL listings starting at

$2,000

.