2006 Volkswagen Jetta
User Reviews
2006 Volkswagen Jetta
Review Ratings
Average Ratings from

74

reviews
Performance:
Appearance:
Build Quality:
Overall:
Review Highlights
Click to filter reviews below
Displaying 11 - 20 of 74 2006 Volkswagen Jetta reviews.
Heng

writes:
2006 Volkswagen Jetta 2.0T
Review
Pros
Luxury car feel, good looking and good performance
Good Performer And Yet Not Compromise Any Luxury Feature — * Performance – Pretty good performace. Overall happy, would be better if there is more power * Build Quality - Good and solid build quality. Have all the luxury features but also can have sport car feel * Appearance – like its look. Looks and feel expensive I would recommend this car to everyone that is looking for performance and also luxury.
Looking for a Used
Jetta
in your area?
CarGurus has

35,052

nationwide Jetta listings starting at

$1,495

.
Matt

writes:
2006 Volkswagen Jetta 2.0T
Review
Pros
Minimal turbo lag, gobs of power, 6-speed tranny, interior and exterior styling
Cons
stock ride height, factory tires
Jetta Just Keeps Getting Betta — I love this car, after having spent 2 years with the older JettaIV. Huge improvement over the previous model in fit and finish, handling, turbo lag and interior space. The car has balanced curves, something lacking in most sedans in its class. I have it lowered 1.5" with Eibach springs and Pirelli PZero's, which gives a huge improvement in body roll, turn in and traction for not a lot of money, and without sacrificing ride comfort - don't suffer with the overly high stock ride height and pathetic factory Michelins!
Tina

writes:
2006 Volkswagen Jetta GLI
Review
Pros
LOVE THE TURBO..great pick up
Jordan

writes:
2006 Volkswagen Jetta Value Edition
Review
Pros
Great Interior, Manuel Tranny, Fuel-economy, Torquey 5 cylinder
Cons
Bland exterior, little low on horse power
Best Sedan Under $23k — Great sedan with excellent build quality. A lot of standard features for the base level model. Handling and steering are excellent for a FWD car. Engine has plenty of torque and adequate horsepower. Manuel transmission features silky smooth shifter and clutch. Interior appointments are top notch and has plenty of room for 5 adults. Trunk is a cavern. Exterior styling could be the cars downside. While the front looks cool and aggressive the rear end looks bland and Toyota Corolla-like. Fuel economy for me is 28mpg over 2.5 years of mixed driving. Overall Best Sedan you can buy under $23,000.
Keyur

writes:
2006 Volkswagen Jetta GLI
Review
Cons
requires 91 octane gas and the ride is bad on bumpy roads.
Excellent Performance For A Daily Driver — The brakes are awesome, the engine is even better and the transmission is butter smooth. I've only had 3 services so far in 25,000 miles; absolutely no other problems. The car looks good, inside and out. It has many brilliant features, light sensing dash lights, pop-out headlight washers, DSG trans, heated mirrors, remote window roll-down & roll-up. HID headlights, electro- mechanical steering and the list goes on.
samuraibx

writes:
2006 Volkswagen Jetta GLI
Review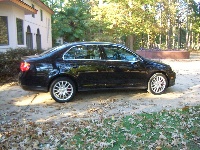 Besides The Taillights, What's Not To Like? — I love this car... enough that I bought one after the test drive. It's an excellent car for the price and makes you feel as if you spent more. The engine is lively (do NOT drive the 2.0T FSI engine and then drive the 2.5 if you can afford the 2.0T but are trying to be fuel efficient... it just won't happen!), the car drives so well that you look forward to it in any weather, and the interior features are well appointed. For the gearheads, yes, there's a bit of turbo lag, but it's probably the least I've noticed in any turbo. And of course, as a front wheel drive, there's some understeer, but once again barely noticeable. Also, the trunk is huge... I have friends look in the trunk, then look at the car from the outside again and ask where the space comes from. Well, while I absolutely love my car, I do have some minor quibbles. First, The european jettas have much more attractive LED taillights. I believe that should be an option here in the states. Also, I wish there was a more "a'la carte" method of choosing options. The difference between package 1 (@$1500-1800) and package 2 (@$3000-3500) is huge, and there were a few things in package 2 I didn't want. Finally, for the gearheads once again, there's no launch control on the '06 GLI/GTIs, though you can get your car flashed to have it if you're willing to give VW another $500-600 of your money. Overall, I think this is an excellent car. Right price, right features and right level of fun for almost anyone. It's so fun, after switching cars with my dad for a week he almost refused to give it back... he was telling me he'd "let" me have his ML 320 so I could have more space for my family and he'd just find a way to manage with my car... nice try, dad!!!
Owner for 1 years, 3 months
Miles Driven per Year:9,500
marswife

writes:
2006 Volkswagen Jetta TDI
Review
Pros
It has a HUGE boot! Honest to goodness I have been so impressed by the cargo capacity. It's a crazy-large trunk. Comfy front seats.
Cons
Not quite enough room for a 6'4" man in front and a rear facing carseat in the back on the same side of the Jetta. The rear-facing carseat we owned did not fit in the middle of the back either.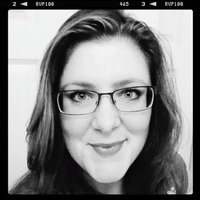 Attractive, Efficient, Fun — The efficiency was as tested or better on long road trips, we found the seats to be comfortable, and the vehicle to be very responsive to the driver steering or asking for more power, especially in a situation like at speed accelerating to pass a car. Definitely has some get-up-and-go. We rarely experienced any lag in power. All in all a car we would buy again.
Primary Use: Commuting to work
Russell

writes:
2006 Volkswagen Jetta GLI
Review
Pros
Very good power, great cornering balance, awesome interior, fantastic materials and build quality, and excellent visibility.
Cons
Looks mostly like a standard Jetta, fairly pricey when new, stiff ride, blow-off valves are weak and fail, and maintenance is expensive.
A Great All-around Car! — I replaced my 2003 Jetta GLI with this car and the differences were surprising. The first impression was a lack of torque after coming from a 24-valve VR6, but better top-end power. The second impression was a far stiffer ride than the old car, but wow, what a difference in the cornering! My car had the sunroof/leather option package and was supremely comfortable with tons of convenience features which added to the driving experience immensely. The lack of power was easily solved with a GIAC computer re-flash which did wonders for the acceleration, but you had to be careful with that in the rain as the front tires would break-loose in 3rd gear! The only thing I would have done differently looking back, I would have gotten the DSG transmission...
Primary Use: Commuting to work
Jonathan

writes:
2006 Volkswagen Jetta 2.5L
Review
Pros
trunk space and that it was the first VW car i owned. not gonna lie, im liking volkswagen lol
Cons
feels cramped in the back seat for me
V-dub Yo Lolz — good all around fun car. lot of trunk space and comfortable to sit in the front. will keep stock and trade in for VW Scirocco lol nothing wrong with the jetta or even the TDI model but come on....50 mph hatch and looks better than the golf. Had high hopes for the Golf R, but the price isnt right. 15,000 for a scirocco sounds way better than 36,000 for a Golf R.
Primary Use: Commuting to work
creardon

writes:
2006 Volkswagen Jetta 2.5L
Review
Pros
I really liked this car as far as a fuel efficient Sedan is concerned. I'm more of a Jeep girl, but was commuting too much to purchase another Jeep when mine died. However, if I had to have a small car for a few years, I'm glad this was the one!
Cons
I didn't like having to put my dog in the back seat, instead of having cargo space for her, but that's no different than any other small sedan.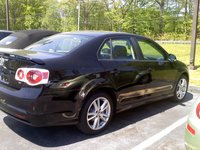 Jetta — Overall a great car- loved it's feel and driving, was very happy with it. Although I prefer an SUV, I have no real complaints about the Jetta at all. The Jetta has power, style and fits pretty much anywhere. For a sedan, it has an unbelievable amount of storage capacity.
Primary Use: Commuting to work
Displaying 11 - 20 of 74 2006 Volkswagen Jetta reviews.
Looking for a Used
Jetta
in your area?
CarGurus has

35,052

nationwide Jetta listings starting at

$1,495

.