2006 Toyota Prius
User Reviews
2006 Toyota Prius Review Ratings
Average Ratings
from 24 reviews
Performance:
Appearance:
Build Quality:
Overall:
Review Highlights
Click to filter reviews below
Displaying 1 - 10 of 24 reviews
Leslie

writes:
2006 Toyota Prius Review
Pros
MPG, super quiet, very roomy, good dashboard design
Cons
seats could be more comfortable, cruise control is in an awkward place
42 Mpg Or Better Every Day And So Quiet You Forget It's Running — I hated this car when I first got it. It takes no prize the beauty department, and the seats are not as comfortable as my old Infiniti. But then about 2 weeks into driving it, I suddenly realized that I love it. It's quiet as a mouse, has all kinds of cool gadgets, and of course there's the mpg factor. I'm totally sold on the hybrid concept. Get rid of your gas guzzling SUV and find yourself a Prius.
Looking for a Used

Prius

in your area?

CarGurus has

25,117

nationwide Prius listings starting at

$3,359

.
Sketch

writes:
2006 Toyota Prius Base Review
Pros
Extremely reliable and cheap to run
Cons
Handles like a heffalump
Great Day-to-day Transportation And Interesting Technology — Toyota's most reliable car. Extremely solid, and it's not as complicated as you think. It's quick enough to be used in traffic, but it goes around corners like an elephant on rollerskates through a puddle of heavy syrup. Cheap as hell to run and maintain, comfortable, relatively slow. Cornering is exciting in the same way as being stabbed is exciting.
Frank

writes:
2006 Toyota Prius Base Review
Pros
Sips gas, lots and lots of space, aerodynamic, smooth acceleration,
Cons
Thick A-pillars can be bad for visibility, Toyota Traction control is CRAP, heavy for size
Big Goofy Efficient Handy Car — I can see why it was the Consumer Reports top pick for '07. It got us through the Skyrocketing Gas Prices and paying for gas now isn't a barrel of monkeys either, of course. I can see performance potential with hybrids. Sometimes, it seems people want to race, and while suddenly their car slips behind as their transmission shifts up, and I laugh as the electric motor constantly peels off the torque, while the gas motor makes its monotone whine, still never very loud, maybe Priuses (Prii?) should get louder pipes, though thanks to the continuously variable transmission, the exhaust note is mind numbingly boring. But, oh yeah, I was mocking you all for your cool sounding revving motor, you slave to the Otto-cycle chumps. Oh, you step on your brake, and all that potential energy goes to waste as friction heating up the brakes? S-s-s-s-s-s-sucker!!!!!! Somewhere Satan laughs at thee! Anyway, thick A-pillars are definitely the top negative. Awkward overhead airbags may cause accidents. Fits more than your average pickup, once brought home a table, 4 chairs, and enough room for a cooler or two. Toyota traction control sucks, it basically decides not to move the wheels if it detect the slightest slip. Makes Minnesota winters seem longer. On dry roads, though, it's great.
Christopher

writes:
2006 Toyota Prius Base Review
Pros
I want my MPGs!
Display geek heaven.
Nice looking.
Good interior.
Cubbyhole in the trunk good for putting misc stuff.
Cons
Small.
JBL system sucks hard.
Bundles= bad.
Slow acceleration.
Green Machine. — (This was my car before I had a Ford Focus, we got a two year lease on this) Oooo! The darling of Hollywood, and its not a shabby car. I got the package w/JBL sound and Bluetooth, and I have to say, I miss the car. Bluetooth worked like a charm,but the sound system sucked. The backup camera was a real plus, and saved my butt from rising insurance fees by making sure that I could see that parked car. On that note, it is hard to see out of the back window. The car had trouble going up hills, even if I gunned the engine. But yes, this is a non performance car. Gas mileage was stellar, I got somewhere around 50mpg(I did have a switch that switched the car to electric mode, and that helped). The car was high quality, everything was nice and the car looks nice too. I miss my Prius dearly.
BoxsterBoy

writes:
2006 Toyota Prius Base Review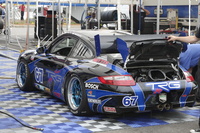 A Great Hybrid With Lots Of Bells And Whistles — This is a great car for all around city commuting. It handles well, has a reasonable ride, and of course the gas millage is good. The build quality has been up to the standards of Toyota i.e., fantastic. With 3000 miles on the car I have had zero issues. The acceleration is slow which is to be expected. It does feel a little tippy when aggressively turning corners, but a Porsche it is not. The interior noise is reasonable and it is easy enough to carry on a conversation. Highway driving is good, but leave plenty of room to pass. There is very little get up and go.
Owner for 0 years, 6 months
Miles Driven per Year:12,000
Jason

writes:
2006 Toyota Prius Base Review
Pros
Gas milage!, Plenty of room
My Prius Rocks My Socks Off! — This car is amazing. If we ride it hard, and gun it at every light, we still get 40mpg. It's got plenty of pep and has a really nice ride. We've had it for a little over 2 years now and have absolutely no complaints. I think everyone should have one! We were looking at the Mazda 3 hatchback and the Kia Spectra5 and this has the best build, most useful features, and by far the largest cabin. Plus Toyota's are known to be reliable and have great resale value (although I don't think we'd ever sell this!)
Jacques

writes:
2006 Toyota Prius Base Review
Cons
no bluetooth (in mine)
2006 Prius — 50 MPG average... what's not to like! Comfortable, plenty of headroom. All in all, spunky little car; plenty of pickup & go! Great braking (I know, I had to use 'em a few times). VSC to keep on the road when it's slick out there. And quiet like a whisper. Enough said. Go try one, you'll see!!
Nickolay

writes:
2006 Toyota Prius Base Review
Pros
44 mpg even when driving average speeds of 70 mph. Fold down back seats. Plenty of space. A loyal customer base.
Cons
No power seats or lumbar support. No telescoping steering wheel.
Why The American Addiction To Performance? — Part of the problem of these kind of reviews is the value placed on performance and even appearance. The performance is terrific for what the car is-- namely a gas saver. Same for its appearance. The design is for it to be aerodynamic-- hence why Prius do not offer sunroofs.
Staffan

writes:
2006 Toyota Prius Base Review
Pros
Everything about the car
Displaying 1 - 10 of 24 reviews
Ask CarGurus about the 2006 Toyota Prius
Average response time:
8.5 hours
,
# of Toyota Prius owners:
1,131
Looking for a Used

Prius

in your area?

CarGurus has

25,117

nationwide Prius listings starting at

$3,359

.