2006 Scion xB
User Reviews
Average Ratings from

53

reviews
Performance:
Appearance:
Build Quality:
Overall:
Review Highlights
Click to filter reviews below
Displaying 1 - 10 of 53 2006 Scion xB reviews.
steppinup

writes:
2006 Scion xB Base
Review
Pros
Gas mileage, style, reliability, roomy interior (very roomy)
Cons
Acceleration, understeer, minimal cargo capacity/trunk

Never Regretted Buying This — Fun, easy car to drive. It demands looks from others for two reasons: half the population thinks it's truly ugly, the other half thinks it's cool. As a business car with logos applied, it gets attention. That's what I bought if for. No repairs to date (2006 model). Very, very reliable.
Primary Use: Commuting to work
Looking for a Used
xB
in your area?
CarGurus has
4,369
nationwide xB listings starting at
$3,495
.
Nick

writes:
2006 Scion xB Base
Review
Pros
Roomy, fuel economic, different
Cons
Tiny engine with heavy curb weight, toaster on wheels
Great Car To Get You Around In Style And Not Dish Out An Arm And A Leg For Gas. — MY car inspires thought. You see a Civic drive by and shrug. You see my car drive by and you have to think if you like it or not. No matter what it's in your head. Plus if you want you can wear a tophat inside.
Primary Use: Commuting to work
stanman

writes:
2006 Scion xB Base
Review
Pros
sturdy, good transporter

The Toaster — I like it fine. Very cool factor, better design than later models. Easy to customize with lots of accessories available. Fits lots of cargo with rear seats folded flat. Typical Toyota construction quality. Pretty good on gas with good pickup, mine is a stick.
Primary Use: Commuting to work
ashaleeta

writes:
2006 Scion xB Base
Review
Pros
Excellent car for teen drivers, or those drivers who are looking for a smooth, fashionable ride. Great for city and highway, this scion is a gem.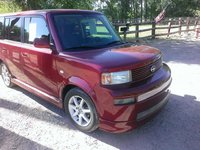 Boxy But Dependable And Safe! — I've loved this car since the first day I bought it. It has been very reliable and dependable throughout the years, making getting around cities an absolute breeze. Safe, yet tough, this Scion xB is fashionable and cool, yet sophisticated and easily maintained.
Primary Use: Commuting to work
Mary

writes:
Cons
Going up a long hill, do not get in a hurry.
Very Good, Useful Car — Living in the Catskills, I call it my "box turtle" because that is how much ground clearance it has - not much more than a turtle has. Fine in Spring, Summer and Fall but it is not really built for Winter conditions. Where snow and ice has piled up it is easy to get the frame perched on hard ice because of such a lack of clearance and only two wheel drive. But studs in the tires does help.
dptazzz

writes:
2006 Scion xB Base
Review
Pros
Tight turn radius, incredible capacity, great looks, handles nicely, good MPG. Nice accessories, MP3 plug in, very kewl radio with transitional colors.
Cons
I really dont like not having an arm rest on the front seats, between the 2 front seats. You have no place to rest an arm on the passengers side. Power is, well, minimal. Its a 1.8L engine, and flooring it brings a lot of squirrels to life, but not many horses.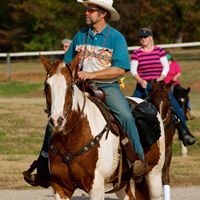 Fun, Great " To N From Shopping" Car, Loads Of Room. — It isnt on par with luxury mini vans, and it isnt trying to be. This is the "Cool xB model, later ones, when style changed, look like squashed mini vans. It drives and turns tightly, nimble, and has tons of cargo space. I fit 5 bales of hay in the back, and had room for one more, if he had it to sell. MP3 aux input is handy, right between front seats. Seats themselves, other than lack of arm rest, are decent. Not sure I want a 5 hour ride in this, but all around Atlanta, short to modest trips, I like it. The A/C works well, could stand a little better vents or more of them, as it does have a lot of space to cool. Not a lot of extra features, but it is still decently appointed for the price. The reliability of these cars is extraordinary. Solid front disc brakes do a good job, drum brakes in rear, well, this car doesnt weigh all that much, so you dont really notice any difference. Car almost parks itself, gets into tight spaces, and is a fun out in the boonies ( twisty backroads for you city folk :-). Overall... it will haul 4 people, as long people in back arent 6 footers. Back seats fold down to give you large enough space to haul at least 5 square bales of hay ( i probably could of fit 6 ). I wouldnt drive this across country as seats are OK, but not long hours ok. Road noise is nominal, again, in this price range, its relative. I have owned a nice Chrysler Town and Country minivan, THIS isnt that, and isnt trying to be. Need a reliable car for college student with tons of space ? or kid moving out of the house, or YOU just want either a second car for shopping, or, you are on a budget, have a family of 4, and need space for groceries, this will still work. We have put over 30k on this car. It is now up for standard 95k service- timing chain, front end alignment ( just needs one not a 95k service ) tranny filter/fluid, tune up- about $350 total.. that is not that much actually. I spent over $750 on a timing belt on my Olds Cutlass back in 2001.. I would absolutely recommend this as a an extra car, kids first time car, or just in need of an " all around do almost everything but not break our budget " car.
Primary Use: Family transportation
Swedemom

writes:
Pros
Great Gas mileage, unique appearance, green envy color, handling, air circulation inside, great for handicap folks to get in and out of
Cons
Haven't found one yet!

Wouldn't Part With It!! Great Little Secret Of The Car World! — Bought my Scion XB 2006 about a month ago. Have already taken it on vacation to the mountains and it got 32+ MPG all the way. Drives like a sports car with the room or a big van inside! We packed for 3 adults plus ice chest and had plenty of room left. Love the shape, although I will never be able to hide out again! My grandkids love the DVD players in the head rests and they work beautifully. Bought this in pisteen condition so feel very lucky to have found it from a private owner. Still getting 32+ during everyday driving!
Primary Use: Commuting to work
3 of 4 people found this review helpful.
You found this review helpful
Patrick

writes:
My 06 Scion Xb — alright well the acceleration is better than my first car thats for sure but it is not anything to write home about. it has a whioppin 103 horsepower but i am all for sacrificing horsepower for the ouitstanding 28-35 mpg. it handles like a little civic and is fun to drive. because it is so light it comes to a stop quite quickly and that is a plus. you either hate the box or u love the box. i am one who loves the box. being 6'3" it has ample space for me plus someone of my same size to sit behind me, however the width of the car is nothing special it is snug with two big people next to eachother. being a toyota the only maintanence ive done is a tune up. i would recomend this to anyone who likes a fun car with outstanding gas mileage!!
gregorious

writes:
Pros
Everything you need/nothing you don't
Cons
No Cruise control and no 6th gear makes high speed travel a bit uncomfortable.

Pure Driving — Its not a performance car; but I drive in urban areas. It goes as fast as my 400 horsepower GTO in real world situations. Why pay for the gas and horsepower to not use it (or so I found out). It is designed with getting you from point A to point B as its sole goal. It yields nothing to style or luxury. Pure automobile. No living-room couch, no entertainment center, no V8 with zoomies. Its the perfect car for actually going somewhere. That being said. It does wind up a bit towards 65mph as if It wanted a 6th gear. Lacking cruise control, its hard for me to keep it at 70 (about 4k rpm) without watching the speedometer. Just sounds too wound out. But the speed limit is 55 here and rarely moving faster than 35.. so .. GTG. Its been 3 years, not a single trip to the shop. It's cost me exactly gas and oil to run it. Its not a man-mobile, but I feel so smart driving something that is so smartly designed. Still... not feeling like a stud climbing out of it; usually have kids in tow proving my manhood... so.. good enough. Actually just ordered the 2009 XB series 6 as I could not think of a better vehicle to replace the wife's 2door.
Darku

writes:
2006 Scion xB Base
Review
Bb Best Box — Amazing cars! and cute too! I got this on the very first day in 07 and loved it ever since! very easy car to do mods too so if your bulding a car its a great one to start on espically with a wide varity of parts. also it's amazing on gas millage avaraging me city around 36-38 and high ways 37-40mpg the car is amazing to drive too huge windscreen and many windows around it makes it very easy to see around and it handles like a dream with a tight enough turn radious to make a u turn on a two lane road. over all I love the Toyota bB or as there known in the states Scion xB's
Displaying 1 - 10 of 53 2006 Scion xB reviews.
Looking for a Used
xB
in your area?
CarGurus has
4,369
nationwide xB listings starting at
$3,495
.