2006 Hyundai Sonata
User Reviews
Average Ratings from

37

reviews
Performance:
Appearance:
Build Quality:
Overall:
Review Highlights
Click to filter reviews below
Displaying 1 - 10 of 37 2006 Hyundai Sonata reviews.
Nyongesa

writes:
2006 Hyundai Sonata GLS
Review
Pros
With Hyundai you get allot of extra's, so in our case for just a little more than the 4cyl. from the competition we got a V6 with leather and CD, Airbags etc. it's quite powerfull for it's class, and has some solidity to it.
Cons
Where to start, for one, this NO! they have not yet caught up with the japanse, we now have had the car for 5 years, and the quality issues have begun to show up, door and other trim is comming off, rubber lining around the moonrof and allong the window casings is nasty, and has problems, sun visor on passengers side wont stay up, even after replacing it twice. Car is skittish over pot holes, and the transmission has problems, and yes we have serviced it with hyundai on time each time.

Was Impressed And Now No Longer So.... It Has Aged Worse Than All Our Other Cars. — Thrashy engine, trim and interior quality is poor over the long run, Aged badly, transmission has always been a little clunky, and in constant need of service. Not yet up to japanese standards.........so you wont accept my review if it's not long enough?
Primary Use: Family transportation
Looking for a Used
Sonata
in your area?
CarGurus has
65,533
nationwide Sonata listings starting at
$1,495
.
barbie_sitter40

writes:
2006 Hyundai Sonata GLS
Review
Pros
Great Fuel Economy and Very Dependable!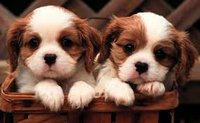 Great Little Gas Saver — Love this car! Great fuel economy in or out of town. No issues at all and very dependable. I think it looks good and have gotten many compliments from family and friends. I would definitely purchase another Hyunday Sonata! Awesom!
Primary Use: Commuting to work
wardf

writes:
2006 Hyundai Sonata GLS
Review
Pros
Comfortable, versatile, good handling economic vehicle
Cons
No real negatives, it has preformed.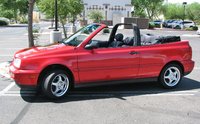 Better Than Nice — Car has been a value. Reliable, quality transportation. Rate it up with the higher priced luxury cars. Good looks for an 8 year old car even by today's standards. Not overly costly to maintain. Repairs can be accomplished by independent garages at a reasonable cost. Decent gas mileage for a six cylinder.
Primary Use: Commuting to work
BrandonCandee

writes:
2006 Hyundai Sonata GLS
Review
Pros
Comfortable for long commutes, good gas mileage, extra bells and whistles for a car this affordable, great power, large trunk.
Cons
Trunk release only releases latch (doesn't physically open the trunk)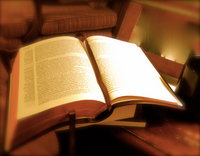 Comfortable Ride For Long Commutes — The car accelerates, brakes and handles well. It is a very safe car with child restraints and airbags (including a front passenger seat automatic off for light passengers, AKA - kids). I've owned many Accords and Civics and I would compare it with them - Hyundai has really improved their reliability in the last 15 years. I expect this car to reach into the 300K range like the Hondas I've owned.
Primary Use: Commuting to work
Cousin Charlee

writes:
2006 Hyundai Sonata GLS
Review
Pros
good average speed, high top end, lack of a governing chip, large trunk, smooth ride.
Cons
gauges seem a little out of date, bulbs and such burn out easily, not really great on gas.
My Sonata Short As I Can Get. — Overall a good car in and out. Performance on the car is very good with six-teen inch stock rims riding on Falken ZE-329 rubber. 0-60 mph is in a fairly good range and equals in or around vehicles 5,000 dollars and above more. It equals my brothers TL and is faster than a BMW Z4 automatic V-6. May not sound like much but with it's weight, smooth ride, and quiet functioning it's really a steal for the money. Even after newer better looking models come out 2006 models are still wanted over the newer models. This is a feat considering newer models have better motors. Items included in package are in dash cd player with mp3 capability, a very spacious trunk, room enough for five adults, and much more. All around a great package that can run 155 mph without a hint of effort.
Primary Use: Commuting to work
shrikant_1st

writes:
2006 Hyundai Sonata GLS
Review
Pros
Smooth Ride in all condition weather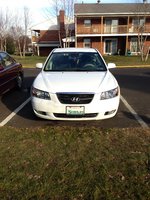 The Comfortable Car — I had a awesome experience with this car, I used it for daily commuting for 4 years with an occasional road trip. It is by far the best family car I have owned. I have it regularly serviced at our local Hyundai dealer and I have experienced only one tail light issue . Otherwise...zero problems. It is a joy to drive on the highway or twisty back roads. I am on my second set of tires and brakes. This week I will replace the original battery. We fully intend to keep this car forever, God willing.
Primary Use: Commuting to work
lorn13

writes:
2006 Hyundai Sonata GL
Review
Pros
It has a spacious interior and a huge trunk.
Cons
Fuel efficiency is not as great as other smaller sedans, but we have always needed the extra space and added safety features, which makes up for the difference.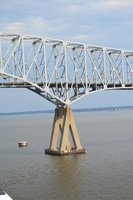 A Smooth Riding Family Car — We love driving it, and it provides a very effortlessly smooth ride. It gives me great peace of mind with the 6 airbags that surround our family at all times. It also has a great stability control mechanism, that compensates for unforeseen issues encountered on the road, such as speed around a turn or slick road conditions.
Primary Use: Family transportation
Cody

writes:
2006 Hyundai Sonata GLS
Review
Pros
Performance, Stock MP3 Radio, wheel mounted controls
Cons
No track skip for CDs on steering wheel, price of keeping the flipping car at younger ages
My Sonata — This car overall is amazing. I have the 3.3 litre version and it is just peppy as hell. It has more than enough get up and go for any situation. The stock radio is up to par, and this is if you have the MP3 player CD deck. Sadly the head unit is the only thing left audio wise that is stock the rest is aftermarket. Infinity 6.5s all around and 2 12 inch audiobahns in the trunk...sounds great. I would say check the price of owning it as far as insurance goes, I am 22 and a good deal for me stands around 148 a month most other places wanted 220 plus a month and i do not have any tickets or accidents. The car its self is amazing and very solidly built. Get one if you have the opportunity to or at leaste take one for a drive.
Jaaron127

writes:
2006 Hyundai Sonata GLS
Review
Pros
Smooth, comfortable ride. Strong, but quiet V6. Big car volume in a medium car package. Many standard safety features.
Cons
Poor quality paint and materials. Hyundai spent the development budget on safety features and left the material quailty for last.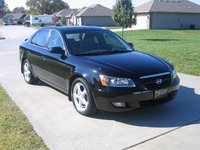 Reliable Mechanically, Disappointing Cosmetically — I have owned this car for almost seven years now and have had no engine or drivetrain problems to speak of. With 83,000 miles, the V6 is still strong with good acceleration. I definitely have no complaints about this car mechanically. I can't say that about the quality of materials in this car. The seats are still comfortable, but starting to look worn. I have replaced the driver side visor twice, and the passenger side once because they broke (and not from misuse). The volume knob on the radio no longer works as it should. The second outside driver side mirror is separating at the top, creating a slight whistle when driving (the first one was replaced because of this). The paint is very delicate, chipping and scratching easily, and I have had to have the hood repainted. The trunk lid, from day one, requires a lot of muscle to lift, which is not convenient whey you have your hands full. I loved everything about this car when I bought it, and still love the way it rides and the performance of the V6. I can't say that about the rest of it. Update: The connection in the buttons for the power locks is apparently loose, as it takes several tries to get the doors to lock or unlock. I'm now up to 86,200 miles and the transmission is starting to act a little weird, but not so much I'm ready to have it looked at and deal with the "We can't duplicate the problem" excuse I hear a lot. Update 9/05/13: Now up to 92k on the ODO and no new issues to report. I am now working in a different town, driving a little farther each day, but because it is 85% highway am averaging a little over 24 mpg. Original EPA estimates for the V6 was 18/27, so it's good with the gas. Update 12/14/2014: Now up to 113,000 miles and it is still running smooth. I did have to have the lower A arm replaced this past month at just under $200, which is the most I have spent on non-routine maintenance items since I have owned the car. That's not bad. Still drives and rides like it was new, though I am ready to trade it in for a truck. I have had this car longer and put more miles on it than any car I have ever owned. Overall it has been a very good car and still is.
Primary Use: Family transportation
16 of 16 people found this review helpful.
You found this review helpful
Ayman

writes:
2006 Hyundai Sonata GLS
Review
Pros
Great Acceleration and Power
Hyundai Sonata Review — well this hyundai has soem style , its very relable, never had many problems with it and it runs real fast I've taken it to 120 mph. Cost of Ownership is very low , only have to do regularly schedule maintenance. Fun to Drive Factor is 3/5.
Displaying 1 - 10 of 37 2006 Hyundai Sonata reviews.
Looking for a Used
Sonata
in your area?
CarGurus has
65,533
nationwide Sonata listings starting at
$1,495
.