2006 Dodge Charger
User Reviews
2006 Dodge Charger
Review Ratings
Average Ratings from

106

reviews
Performance:
Appearance:
Build Quality:
Overall:
Review Highlights
Click to filter reviews below
Displaying 1 - 10 of 106 2006 Dodge Charger reviews.
Spooky

writes:
2006 Dodge Charger RT
Review
Pros
Sturday, Fast, Good Handling, Safe, Cool to look at
Cons
Sports-Car mpg (17-23)
Dodge Charger Rt — Performance - It has great acceleration, good braking and handling. Its corners not quite as tight as I would like for a performance car, but its cornering is great compared to cars in its class. It also makes a great sound when it starts. Features - roomy, including the trunk. The interior is nice and although its rear-wheel drive, I feel safer in this car than in any other car I've driven. Appearance - Aggressive, eye-catching and it just looks fast. Which it is. Fun Factor - This car has it. Lots of it. Cons - Its mpg is generally less than 18 in the city and only exceeds 19 on extended interstate driving (more than an hour). I have gotten as much as 23, which is good for a sports car, but just not great in general.
Looking for a Used
Charger
in your area?
CarGurus has

27,598

nationwide Charger listings starting at

$4,990

.
littlehorn

writes:
2006 Dodge Charger SRT8
Review
Pros
Throaty hemi-powered fun, all-wheel drive optional
Cons
Lower MPG in city driving, large blind spots due to rear quarter styling.

Fast, Mean-looking, Luxurious Interior With Room For Four — The 2006 Dodge Charger SRT-8 is a 6.1L Hemi engined sedan that looks equally at home with a night out with the family or at the drag strip. Interior is nicely-appointed with leather-bolstered suede seats with SRT-8 stitched into the seatbacks. The 6.1L Hemi purrs nicely under a hood which features a functional air scoop to push air to the hungry engine. Despite being roughly a 360-cubic inch displacement, the engine can achieve MPG as high as 27 on the highway with the variable-cylinder feature that runs the engine as a 4 or 6 cylinder when the power of the 8 is not needed. There is more than enough room for a tall person in this car to stretch out and drive comfortably. The steering-wheel mounted controls for the radio and other features are easy to operate. The optional tinted windows add an element of privacy that is lacking in other modern vehicles. The new lifetime powertrain warranty offered by Dodge is just another great reason to consider any of the Charger line for a next vehicle purchase.
Owner for 0 years, 0 months
Miles Driven per Year:0
Tiffany

writes:
2006 Dodge Charger Base
Review
Beautiful! — My Charger is beautiful. The front bumper isnt medal so it is easily broken. I wish is had cup holders in the back, a sun roof, and wish it got better gas mileage. It is very fun to drive, & is very fast! Has a good amount of room, but not enought for my 6'6" tall boyfriend! It sit a little low. I Love my car, but I miss having a truck!!
Primary Use: Commuting to work
Paul

writes:
2006 Dodge Charger RT
Review
American Muscle Becomes Family Friendly. — I love the fact that even though it's a 4-door muscle car, the 5.7L Hemi that lies underneath the hood ROARS and throws you heard back agains the headrest...even with 5 people in the car! The quality of the interior is the only thing that I complain about. I really am interested to find where American Cars get the plastic to make the interiors for their cars. Other than the interior, the car is amazing. I'd recommend it to anybody.
Larry

writes:
2006 Dodge Charger SXT
Review
Pros
Luxury Sedan Versitality, Muscle Car Style
'06 Charger Sxt — I have owned a 06 charger for under a year, and it is definitely the 'fanciest' car I have ever owned. These cars have fantastic luxury-car class interiors, are very spacious, and have excellently cushioned ride. Now, that being said; the Dodge Charger is essentially a luxury car, far more than it is a traditional 'muscle - car'. The SXT v6 exerts 250HP, and the acceleration can be somewhat 'hard' and jumpy if you don't know what you're doing. The windows are also uncharacteristically small, and becoming accustomed to driving in tandem with the small and high windows and the powerful engine, and an overall LARGE car can be a challenge all in itself; but is certainly worth the beginning nerves. Overall a truly FUN car to drive. (fast accell to 140+, great stock stereo, and surprisingly good handling for a car so big) and it's been quite reliable for the first 83000 miles The only large concern is the insanely steep price for these cars. which averages around 30 thousand new. If possible; buy one of these cars USED. I got mine in perfect condition for the low low price of 7 thousand (ironically cash which had been saved in hopes for a mustang; but if someone offers you an entire pizza for a quarter, even if you're a calzone man... you go for it), through a family friend who worked for SIEMENS corp., as they had been using it as a company car for a year, and it was to be replaced by a different brand new car. Unfortunately the median 'used car price' is around 20 grand, so these lovely sedans are quite hard to find a good deal for. But in conclusion; the Dodge Charger; if you find a good deal, or can afford it; BUY ONE. You won't regret it. This car has something for everyone
mcmzmcmz

writes:
2006 Dodge Charger RT
Review
Pros
One of the best horsepower to price ratios
Cons
Interior door and dashboard plastic upholstry leaves something to be deisred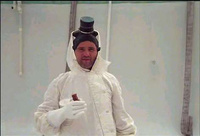 340 Horses, Leather Seating, Smooth Ride At Any Speed — Yeah, it's got a HEMI. Forget about any grudge you may have against the engineers who decided to put 4 doors on the original general lee classic; this car has the ability to tow you and 3 of your heaviest set friends and more. Although I wouldn't recommend taking this fiberglass and plastic shell over any ramps and trucks full of bails of hay, there is plenty of fun to be had in this car. Whether you are into just crusing or you want to light up some tires, this thing is ready for you. I have yet to have anyone sit in this car and not compliment something great about it. And maybe it's because I live in Detroit, but I have yet to have any lady not fall in love after the engine starts roaring and we cruise at 80 down I-696. You know that Cadillac commercial that asks, "When you turn your car on, does it return the favor?" Well, I'll see your self turn-on Cadillac, and I'll raise you my female passengers.
Owner for 1 years, 0 months
Miles Driven per Year:18,000
Charkoal

writes:
2006 Dodge Charger Base
Review
Pros
Spacious
Brakes wonderfully
Great handling
Looks amazing
Cons
Interior isn't built very well
Small problems


It Is A Great Car, But I Am Still Looking To Upgrade. — This is a great car overall. It looks wonderful in a way that catches people's attention. The interior looks nice as well and is very spacious. I have managed to fit a bike into the trunk. The car has great handling and brakes that work like a charm. I love the stereo system too, but all that being said the car still has its faults. It sounds like a coffee grinder from inside (sounds a little better outside), and when one steps on the gas it doesn't jump up like one would expect. Since I have bought it, the cruise control has gone out, and the automatic trunk opener does not work, nor does the light back there. The key has to physically be entered into the trunk, which isn't going to kill me, but its a pain. The low scores I gave on fuel economy, interior noise and snow/ice are partly my fault. The car's wheels have been replaced by 22's which increases interior noise and gas spent, as well as ruining the car's snow performance. It takes about an inch to trap this car in those tires.
Primary Use: Commuting to work
67cuda

writes:
2006 Dodge Charger RT
Review
Pros
Power and the Hemi sound is great, handles well for a large car and looks good. If you keep your foot out of it the gas milage is good 23 MPG highway.
Cons
Front suspension control arms have given me fits.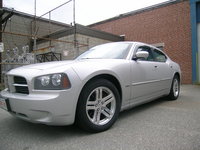 Suburban Musle Car — I purchased the 2006 Dodge Charger RT new in 2006 and I have to say it has treated me well over the years it just turned 100,000 and still runs and looks great. I am pleased the charger has held up so well, I'm not easy on it. Great acceleration and braking the car handles hard corners so well for a big vehicle it is hard to believe. After all these years I still enjoy driving the Charger.
Primary Use: Commuting to work
Jarrad

writes:
2006 Dodge Charger RT
Review
Cons
Gas Mileage, Maintenance
Used As A Daily Driver To And From Work. — Fast car, built great but with small problems. The cost of ownership such as maintenance and gas isnt all that impressive unless you use it as a highway only car. VERY fun to drive, amazing pick up and will turn most men into giggling girls. I also need to add that with 06 charger's there is a EXPENSIVE fix with the shifter that can be done by almost anyone that has a screw driver. If your shifter wont allow you to come out of park, its time to start tearing that part of the shift apart. It only takes a few moments to pull out the cup holder *in the center* and to undo a few screws. Dodge developed this car with full intentions of forcing the consumer to have to go to their garages to fix stupid crap. Once you have the shift apart, you can literally reach down into it and use a finger to compress a switch, which will allow you to pull the shifter out of park etc. You will notice there is a HOT PINK colored piece of plastic down in the shifter. It is attached to attached to a HIGH tension spring that will snap a tiny piece of that plastic off, and render your car useless until fixed. If you take it into a dealership, they will charge u close to 300.00+. You can buy an ALUMINUM replacement online that wont break and change it yourself for 14.00-24.00 depending on where u find it online. One of many stupid ideas DODGE has done to force a consumer into their dealership to force repairs.
Primary Use: Commuting to work
Joseph

writes:
2006 Dodge Charger RT
Review
Pros
What part of HEMI is unclear to you!?
Cons
None that I can think of
Does Whatever I Ask And More — 190,000 miles as of this writing. About to buy second set of brakes, and just did the struts, sway bar links and outer tie rods 2 months ago (struts & links worn, tie rods were preventative). Cheap to fix parts-wise, and since I do all my own work, I can tell you it's easy to work on, and labor in a shop should be minimal for most stuff, so don't let 'em BS you! The car has an AVERAGED 23-24 m.p.g, rides like a Benz, handling is a dream, and the Hemi's roar is intoxicating! We just came back from the Hot Rod Magazine Power Tour. It showed 291 horses at the rear wheels, which adjusts to about 375 at the flywheel. In Tennessee, I ran a Mustang up to 140 mph, and the car had more left in her, but we backed off for safety. At the autocross event the times ranged from 22.5 to 34 seconds to run the course. My best time on almost worn tires was 24.9, no cones hit. Not bad for stock and a K&N filter!
Primary Use: Commuting to work
Displaying 1 - 10 of 106 2006 Dodge Charger reviews.
Looking for a Used
Charger
in your area?
CarGurus has

27,598

nationwide Charger listings starting at

$4,990

.