2006 Chevrolet Impala
User Reviews
Average Ratings from

38

reviews
Performance:
Appearance:
Build Quality:
Overall:
Review Highlights
Click to filter reviews below
Displaying 1 - 10 of 38 2006 Chevrolet Impala reviews.
Builderboy80

writes:
2006 Chevrolet Impala LS
Review
Pros
Space for a sedan is great. Gas mileage is terrific for the size of the car. Quiet on the road.
Cons
This trim level does leave things to be desired as far as luxury.

Family And Wallet Friendly. — We loved the cost of the car. That goes for the upfront cost and the cost for upkeep and gas. What we didn't like is the trim package. Hub caps, clothe seats, no seat warmers, things like that, but we knew that going in I guess.
Primary Use: Family transportation
Looking for a Used
Impala
in your area?
CarGurus has
58,093
nationwide Impala listings starting at
$1,700
.
DrAwesome

writes:
2006 Chevrolet Impala SS
Review
Pros
The car is larger (I am 6'3") so taller people fit in it easily. There is a TON of trunk space and the seats fold down, very helpful when I needed to get a small amount of lumber and my friends with trucks weren't around.
Cons
If people don't wear their seat belt the leather in seats in the back allow them to slide around. The fuel economy could be better, but it does shut down 4 cylinders while cruising. I generally see 18-19 city, 24-25 hwy.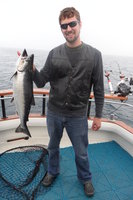 Fun And Practical — I really like this car, it has treated me well with no issues on the road (except a flat tire once). It is unique in that it is a V8 automatic FWD car, this is not very common, but makes it a decent vehicle in the winter in MN. It is fun to drive while maintaining practicality, not to mention it looks beautiful! The controls are intuitive and the blinker (tap it for 3 blinks) is something that I never thought I would care about, but I love it. Being a music lover the 6-disc MP3 CD player and Bose sound system helps out with the experience too.
Chad

writes:
2006 Chevrolet Impala LTZ
Review
This Is A Great Car Its Just Amazing — this is a great car its just amazing its just fast easy on gas nice inside and out its jsut an overall nice carr we have had it for 2 years and we got over 100 000 miles on it now so its been aood car and would tell anyone to buy one
Matt1683

writes:
2006 Chevrolet Impala SS
Review
Pros
Tons of power and torque. Even though it's a FWD automatic, it is still a lot of fun on on-ramps. The interior is very nice and spacious. The trunk is huge and there is a plastic cargo area under the back seats when you fold them down. This car is practical as well as fast, and it looks good whether it's parked next to a Silverado or a 7-Series. The gadgets are cool, such as the fuel economy readouts, remote start, and heated seats.
Cons
There's torque steer, but that's not necessarily a bad thing if you pay attention to what you are doing. At least it tends to hurl the car toward the shoulder rather than the oncoming lane. The gas mileage is what you expect from a 5.3 L V8. I am averaging 19.2 mpg. Long term reliability remains to be seen, as the LS4 engine is a new development.
Torque. — This car has a massive amount of power for a front wheel drive car. It follows in the footsteps of a traditional 60s muscle car in terms of being a fairly standard sedan with a large engine transplanted into it. Mine is black with black heated leather seats, woodgrain trim on the dashboard, Bose speakers, and an aftermarket Flowmaster exhaust kit that the previous owner had installed. The build quality makes it hard to believe this is actually a Chevy. GM has vastly improved in the last couple of years. The styling is understated and elegant, with no cheap plastic glued to the sides. The interior has a lot of hard plastic, but it is contoured in a way that does not look cheap. The new gauges and stereo controls look like they belong in a Cadillac. I bought it with 25k miles, and I had to get the steering unit replaced at 30k miles (under warranty) because it was leaking. Other than that, I have enjoyed owning this car.
Afrodite

writes:
2006 Chevrolet Impala SS
Review
Pros
High performance beauty,great drive,smoothe,fast.
Mom's Ride — This is my baby..taxis kids around gets me where I have to go and is plain gorgeous!Excellent performance on the road and surprisingly fuel efficient.D.O.D. system allows for the ecomomical highway driving, and also is very low risk as far as insurance.I love it,quite the looker!
Primary Use: Family transportation
JuanAngelTorres

writes:
2006 Chevrolet Impala LT
Review

Transporter — Never wanted a Chevy I am an avid Ford Fan. I am not narrow minded but have had bad experience with previous Chevys I have owned. I have owned this car for 15 months and did get an after market warranty, however I still wound up spending out of pocket for not covered repairs and deductibles to the tune of over $450.00. Its a great looking car I like the way it drives but I also liked the way my Celebrity which cost me even more over the two and a half years I owned it. That one I purchased new.
cbickel

writes:
2006 Chevrolet Impala SS
Review
Pros
Fog lights, Automatic light turn-off when it is daytime, Remote starter, looks like a cop car at night but without the spotlight of course.
Cons
Road noise (but this is a V8 and is not meant to be a very quiet car). It's meant to have horsepower rumbling through the engine.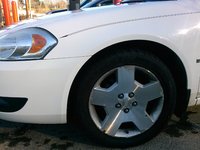 Overall, A Great Running Car — I like the 300+ horsepower to get up and go. It is not excellent on Gas but a V8 sucks a lot of gas no matter what kind of car you have. I just replaced all 4 tires so it will be good in the snow this year. Good tread on them.
Primary Use: Commuting to work
rwp1984

writes:
2006 Chevrolet Impala LS
Review
Pros
good gas mileage, good acceleration and handling
Cons
front wheel drive. transmission has bugs. my 5 year old cant fit behind me driving.

All Around Good Vehicle For The Price — I don't like the size of the interior , especially the back seats. everyone I know, including myself has had problems with the transmission slipping. quick throttle response, quick braking, could be better in wet weather. impressive handling considering the lack of upgrades on suspension.
Primary Use: Family transportation
Erin

writes:
2006 Chevrolet Impala LS
Review
Pros
It looks tight cuz I floss it like it should be. Rims so shiny I can put on lip gloss in 'em!
voltage5145

writes:
2006 Chevrolet Impala SS
Review
Pros
Looks like a cop car and many people stopped me at the gas station to tell me "that car is sick", meaning very cool :) . Has the "get up and go". Is very comfortable to drive on the highway. Has heated seats which are excellent in winter. Remote Starter is a big asset. A lot of leg room up front and in back.
Cons
Blind spots when trying to see traffic at a "Y" in the busy road. You can sometimes hear road noise even with your windows up and radio on at a half decent volume (some people would probably be fine with it). Had it in the garage a couple times for not so major things. One was the water pump being replaced which was under warranty.
The other time it was in the shop was to replace a Tire Pressure Monitoring Sensor.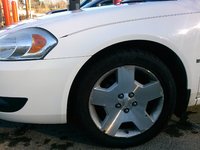 Overall A Great Sturdy Car And Good In The Snow. Nothing Too Much To Complain About — Loved the V8 engine (very quick to its full potential). Enjoyed the comfortable leather seats along with them being heated. Nice to turn on the radio and hear how powerful it is. Braking and handling is average to a little above. It's not your G-6 type car that can turn on the dime but you gotta remember that the V8 Impala SS is a heavy car and your above average family car (sedan). I used it only for going to and from work. Some could use it for sport performance and some could use it for running errands and then "garaging" it the rest of the time. Just depends what you will use it for. Pictures are coming. It's dark outside and I work the midnight shift. I will get them later today.
Primary Use: Commuting to work
Displaying 1 - 10 of 38 2006 Chevrolet Impala reviews.
Looking for a Used
Impala
in your area?
CarGurus has
58,093
nationwide Impala listings starting at
$1,700
.