2006 Chevrolet HHR
User Reviews
2006 Chevrolet HHR
Review Ratings
Average Ratings from

26

reviews
Performance:
Appearance:
Build Quality:
Overall:
Review Highlights
Click to filter reviews below
Displaying 1 - 10 of 26 2006 Chevrolet HHR reviews.
Joel631

writes:
2006 Chevrolet HHR LT
Review
Pros
body styling, fuel milage, relibility
Cons
complicated to repair, low power
Nice Car — Call it a station wagon, call it a light truck, call it a cross-over SUV, but the HHR is a nice car. The build quality is good, only needing warranty repair once to replace a blown blower motor for the vent/AC. It has great retro styling and gets 30 mpg on the highway. The only downsides are sometimes the 2.2L 4-cylinder engine doesn't have the "get up and go" needed for some driving situations, replacement body parts are hard to come by, and even simple DIY jobs like replacing a bulb are complicated. Never the less, I would recommend it to a friend that needs a vehicle with storage space.
Looking for a Used
HHR
in your area?
CarGurus has

6,180

nationwide HHR listings starting at

$2,792

.
sulray

writes:
2006 Chevrolet HHR LT
Review
Pros
looks, size, gas mileage
Cons
poor visibility due to small windows, barely enough horsepower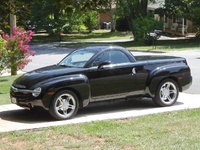 We Really Like The Car. Looks, Gas Economy And Ease Of Parking Make Up For The Minor Negatives. — The performance is adequate except for Interstate in the mountains (we take a different car for trips - a Chevy SSR). Braking & handling are good. Ride is very good for a car of this size. It is good for shopping: nice storage space, easy to park. The running board is a necessity for parking lots unless you want a bunch of dents. Only problem we've had was heater / ac fan speed resistor had to be replaced (in warranty). We love the way it looks inside & out
Primary Use: Family transportation
Laura

writes:
2006 Chevrolet HHR LT
Review
Pros
Duel deck rear storage, front dash storage, great speakers, excellent get
up and go, responsive steering, and much more
Cons
the only thing I would change is the front cup holders and where the
window controls are. I think by switching them it is better for
functionality.
They Hit The Nail On The Head — What attracted me to this car was the body style. I have always liked the look of curves on a car. I don't like the box look of many cars today. With roof rails and running boards my car is a throw back to the car of years ago.
elisa_180

writes:
2006 Chevrolet HHR LT
Review
Pros
Tons of room for those trips to Home Depot as the back seats can go down. Great fuel economy. Easy to handle.
Cons
You need to be aware of your blind spots.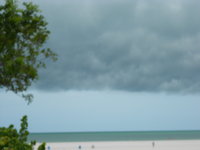 Great Economical Car For Someone Who Needs The Room Of A Suv. — Great car for short rides or long trips. I could go grocery shopping and with the mesh netting, not have to worry about my stuff sliding all over the place. Roomy, comfortable, and sporty make this a perfect car for commuting or for just plain fun!
luvtrax

writes:
2006 Chevrolet HHR LT
Review
Pros
Very nice ride, Excellent fuel economy. Decent handling. LOTS of flat cargo area. Fun car to customize. Small but large inside.
Cons
Its a GM. Fit and finish interior is terrible. Weak plastic parts, Sluggish. Lots of little things to fix here and there. A Project. Battery is located in the Rear where the spare tire is. Could not get the rear hatch open if battery was dead. Headlamp replacement a project.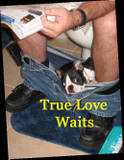 Great Hobby Car But Would Not Want It As Only Fulltime Vehicle. — I like the old school look, The cargo capacity is amazing and flat. Fuel economy was great, Pioneer stereo system was better than in any car I owned stock. Very comfortable to get in and out. Car did have tooooo much hard plastic interior. Leather was nice and soft. Performance was so so but good enough for flat travel. Very fun car to drive. HOWEVER it was plagued by little issues. Front rotors warped, Front suspension was quirky as well as the electronic steering. Chevy had to replace Steering column on quit a few and ignition keys would lock in the ignition with car running. Recall on that. Some water leakage from moon roof drains and firewall leaks. All that said I would own another 2LT package only as a hobby car. It grew on my like a fungus, Would have kept it but it was hit and the sheet metal is like tissue.
Primary Use: Utility (towing boats, transporting cargo, etc.)
oliveoilgray

writes:
2006 Chevrolet HHR LT
Review
Pros
Eye Catching and overall no major engine issues
Cons
Limited visually out of small windshield, squeaks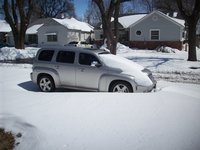 Has Been Good To Me The Last 4 Years. — Performance:acceleration average, braking good, handling smooth. Build Quality: Squeaks and rattles in cold weather Appearance: Inside leather with heated seats, I like the station setups. Exterior: could have used better paint, chips. Gas mileage is fair but averages the same as a small SUV. The car is fun to drive.
Primary Use: Family transportation
mstrboh

writes:
2006 Chevrolet HHR LT
Review
Pros
not your father's oldsmobile
Cons
too many headaches with body

Ugly Goes Straight To The Bone — we had a number of problems with our 2006 2LT HHR: -brakes wore out in less than 20K miles -scratches appeared on rocker panels and rear door because we didn't get the running boards..buy them! -poor visibility overall but especially for taller drivers through the windshield -the car took on water through the firewall, so much water that it filled the wells below the drivers' carpet area. what a mess! The battery cable runs through this area. It was a very distinctive-looking car that I tought would get better gas mileage than the 25 mpg average we got for the 40,000 miles that we owned it.
hardwaveboats1

writes:
2006 Chevrolet HHR LS
Review
Pros
A good gas saver!!
Low cost maintenance!!
Cons
No too much room for rear seat passengers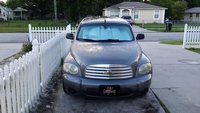 The Most Reliable Car On His Class — Compact, economic, reliable, good on space, cold a/c, very good on the road, is so comfortable and all controls are on the tips of your hands, stereo sound good for being a factory equipment, the cargo area is big enough to carry all you need from long trips. Overall an excellent car!!!
Greg

writes:
2006 Chevrolet HHR LS
Review
Pros
Awesome gas mileage, quiet road noise
Cons
getting around in the snow and ice, traction control needs to be able to be shut off
Great Single Child Family Car — Had this car for 3 years, reliable, enough power, great gas mileage, comfort! Looks of this car are great. Storage is great Wish you could shut off the traction control in the winter time when needed, eats breaks and tires.
Primary Use: Family transportation
HHRLady

writes:
2006 Chevrolet HHR LT
Review
Pros
roomy interior, comfortable ride.. it's quiet.. and handles great ,, has all kinds of power when you want/need it. The gas mileage is great...
Cons
sorry.. but there's not much that I don't like about this car...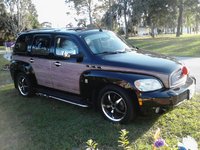 I Really Love This Car And All It's Features. — I love what this car offers me.. it's comfortable, roomy it has nearly as much cargo space as my trailblazer , it handles great,, gets great gas mileage, it's easy to maintain.. and has had minimal issues. I would recommend the HHR to anyone looking for dependability and economy... with comfort and some style. No downside to owning this car.
Primary Use: Family transportation
Displaying 1 - 10 of 26 2006 Chevrolet HHR reviews.
Looking for a Used
HHR
in your area?
CarGurus has

6,180

nationwide HHR listings starting at

$2,792

.