2006 Acura RSX
User Reviews
2006 Acura RSX
Review Ratings
Average Ratings from

43

reviews
Performance:
Appearance:
Build Quality:
Overall:
Review Highlights
Click to filter reviews below
Displaying 1 - 10 of 43 2006 Acura RSX reviews.
a_tuner2be

writes:
2006 Acura RSX Coupe
Review
Pros
Great looks, handling, fuel economy.
Cons
Not a lot of hp, back seats, cargo space.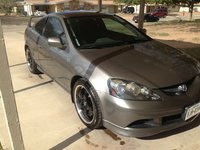 Great Looks! Great Ride! Little Power.... — I bought my 2006 RSX base model in excellent condition for $11,500 with a few cosmetic upgrades on it. I get 28mpg city/31mpg highway. This car handles great and is a smooth ride, however speed bumps and pot holes rattle the car even only at 5 mph. It can climb up to a pretty good spread but 165 hp just isn't enough for a sporty looking car in my opinion. The automatic adjust mirrors, push-to-start, cruise control, great speakers, and sunroof are great cosmetic features. Mine comes with a slap-stick manual option on my transmission but just isn't the same as a good old fashioned standard that the type S comes with. It can take sharp turns well and acceptation is good for what you're working with. The blind spots scan be tricky but aren't terrible. No room in back seats for passengers to sit comfortably especially on the center seat where there is a hump that'll put your passengers head against the roof. A fun car to have with a sporty look/feel but a luxury ride at the same time.191*** miles and not a single issue yet.
Primary Use: Commuting to work
Looking for a Used
RSX
in your area?
CarGurus has

612

nationwide RSX listings starting at

$3,600

.
ladagosta

writes:
2006 Acura RSX Coupe w/ 5-spd and Leather
Review
Pros
gas mileage handling body style, moon roof, heated mirrors in the winter are great, leather interior is a bonus not sure how it looks with cloth but i can imagine not as sleek and sharp as the leather interior.
Cons
i cant think of any really love this car through and through but i did sort of love my integra as old and dingy as it was .. i could count on it every day and twice on sunday.. same with my RSX

Clean And Clear — I would certainly recommend this car to everyone super MPG's repairs aren't too bad and i haven't had too many to think about outside of replacing the oil pressure switch the first week i owned it.. i haven't had to do too much replaced tires battery and that is about it and of course oil changes and general maintenance a very reliable car and one with a lot of spunk and style too
Primary Use: Commuting to work
rudysutherland

writes:
2006 Acura RSX Type-S
Review
Pros
Great car all around.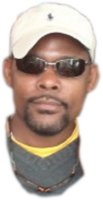 Love It! — Jan. 2014 Nothing can be said bad about this car, if you can find one - buy it! However, if you have kids or are looking for a smooth ride; this car is not for you. The back-seat is small and the car has sports suspension. Sept. 2014 I have had this RSX now for 8 months; the feel and handling appears to have gotten better over this time due to it getting broken in and used to my style of driving. The S-Type seems to cheer you on to high-revs and drives very well at high-speeds; keeping off of the throttle requires discipline. So far, I have required no major repairs. At 137k, (bought the car with a 112k) I have only had to replace the high-pressure power steering hose, due to a small leak - and I drive the crap out of this car! I still highly recommend this car; 6-speed is fun to drive and the car as a whole can take pretty much all you can throw at. Next update: 1.2 year mark.
Primary Use: Sport/fun (spirited driving, track racing, off-roading, etc.)
Tony

writes:
2006 Acura RSX Type-S
Review
Cons
if your a baby about cold leather
Awesome — great car only thing it was missing was heated since especially since it was leather interior. 6 speed manual transmission was a plus. 6 disc in dash cd player was nice to have. but buying wheels and tires was a little pricey.
Primary Use: Sport/fun (spirited driving, track racing, off-roading, etc.)
Steve

writes:
2006 Acura RSX Type-S
Review
Pros
Fun to drive, fairly practical, and solid overall.
Cons
The car has too many comprimises and was expensive when it was made.
Good For What It Is. — The car is great overall. It's a solid performer for it's model year, but in general it just doesn't keep up with today's sport compacts. The factory tires are just not up to the task, and the lack of a limited slip differential really hampers cornering and overall grip. The car is solid through and through although the gearbox does come with some nagging issues that i never would expect out of Honda. Appearance-wise, the a-spec kit is a little much, but its functional and does make the car look a bit more aggresive. The car has a great aftermarket...but only if you're willing to shell out the cash. Budget options all pretty much suck. However as a daily driver I definitely couldn't ask for anything better.
Lisa

writes:
2006 Acura RSX Coupe
Review
Pros
luxury, gas mileage, build quality, performance
Cons
turning radius, sound system, maintenance can be pricey
Versatile Sports Coupe W/ Exceptional Refinement — This care easily cruises at 70-80 on the freeway, and I'm glad I have to reign in the speed, rather than always prod it to go faster. Acceleration, braking, and handling are very good, but not stellar. When I get in, the seat seems to hug my form and I appreciate all the sleek, sexy details incorporated into design of the interior. I also like the understated elegance of the exterior. Thus far, I haven't needed any repairs. Once I had to reset the power window auto-down button. But, that's about it. You can fit an ungodly amount of stuff in this car when you fold the seats down and use the hatchback feature. It also gets great gas mileage! I'm averaging about 28 to 31 now. This car fits my personality and I anticipate enjoying it for many years to come. I only wish it had a better stereo system and an auxiliary port for my iPhone 3G.
David

writes:
2006 Acura RSX Type-S
Review
Pros
Fun to drive, Good gas mileage, Sporty, Great looks, Great handling
Cons
Slow to accel, rough ride on bad roads, 3rd gear problem
The Rsx-s — Acceleration's a bit low, but it's a very smooth ride on great roads. It has a problem with the third gear, not being able to stay in gear immediately after you shift. Appearance is great. Decent gas mileage, doesn't need tons of maintenance, just synthetic oil every five thousand miles. This car is amazing to drive; you'll love taking corners and curves! I would recommend this car to any Japanese car fan, who loves to drive actively.
Ryan

writes:
2006 Acura RSX Type-S
Review
Pros
Quick, Sharp Looking, Fun 8300 rpm redline, and 31 mpg highway
Cons
8300 redline isn't fun in city driving, and ride comfort isn't great
Economy Car With Ferrari Dreams — Leave it to Honda to make a car that gets 28/31 mpg, goes 0-60 in under 7 seconds, and can dance with an STi through a slalom. On back roads this car is a blast, i've never flogged a car this hard, and my tires show it. Even when this car comes undone in a corner, all you have to do is either let off the gas on stomp on the gas to save it, it's miraculous. On the highway, the big gears in it allow for smooth passing even in 6th gear. However thanks to the hard suspension and short wheelbase, it is really a rough ride.
Brett

writes:
2006 Acura RSX Coupe
Review
Pros
Looks, reliability, leather heated seats
Cons
Gutless, front wheel drive
It's An Acura — Bought it new on somewhat of an impulse buy, I did fall in love with it when I first got it but soon realized what I could have got for the same price. So far mechanically the car has been perfect, I have been pretty hard on it and it takes the abuse well. Build quality is good, handling is quite good for a front wheel drive car. The car sounds nice for a 4banger but is somewhat gutless, however I couldn't justify paying the extra 6 grand for the type S. All in all it's a very good daily driver, looks sharp and it was bought new so I really can't complain.
Diego Josue

writes:
2006 Acura RSX Coupe w/ Leather
Review
Pros
It is a Great Car to drive arrogant, or to go quick... the handling is great specially when driving fast, i love the premium feeling of the car that could be seen in the leather seats or in the A/C that works with a thermostat something nto that common in a sport car.
Cons
is a bit small, so it is hard to fit people.
Amazing Car. — In my last year with this car i found to be the most amazing car it looks amazing and it drives freat, is like that sport car you always desired. It is not the most powerful car but the DOC 2.0 VTEC engine is nice. so it is a great car to drive around and to have fun. The A/C is very cold (very important in Florida)
Primary Use: Commuting to work
Displaying 1 - 10 of 43 2006 Acura RSX reviews.
Looking for a Used
RSX
in your area?
CarGurus has

612

nationwide RSX listings starting at

$3,600

.