2005 Subaru Impreza
User Reviews
Average Ratings from

48

reviews
Performance:
Appearance:
Build Quality:
Overall:
Review Highlights
Click to filter reviews below
Displaying 1 - 10 of 48 2005 Subaru Impreza reviews.
Patrick

writes:
2005 Subaru Impreza 2.5 RS
Review
Pros
AWD, economical, good mechanic
Cons
Four doors but not a lot of space for people behind
Awesome Car — Living in a country where we get a lot of snow, an AWD is not luxury. Subaru makes the best AWD vehicules there are, and this impreza 2.5rs gives me everything I want, security, economical, and fun to drive... At the moment there's no other car I would want over this one
Looking for a Used
Impreza
in your area?
CarGurus has
10,273
nationwide Impreza listings starting at
$1,495
.
Brian

writes:
2005 Subaru Impreza 2.5 RS Wagon
Review
Pros
Practical, fun, quick, smooth, comfortable, driver focused interior. Great for everything.
Cons
engine (non-turbo, would have loved the turbo wagon) but i can't complain about the non-turbo engine, because that is fantastic as well.
This Car Is Great For Living In The Real World. — The 2.5 flat 4 is great. Good low and mid-range power, falls a bit at the top end, but to be expected because it is the non-turbo model. This, with the all wheel drive and the independent suspension make it a fantastic handling car, good for all around use. I happen to have a particular liking for the wagon version, due to the fact that you don't really expect it to be quick, fun and overall great. The insurance is cheaper too, compared to the sedan. I love the look of the 04-05 Impreza. It is incredibly racy and aggressive, like if you look at it they wrong way, it will bite your head off. The best thing about the Subaru, is that its a Subaru! fantastically reliable, relatively cheap to run, fun to drive, and plenty of aftermarket support for modifying.
collyers

writes:
2005 Subaru Impreza Outback Sport Special Edition Wagon
Review
Pros
Great handling, well powered for the average driver with a little pep when you need it on the highway or mountain switchbacks in snow.
Cons
Can't find the fuel filter.

Nice And Tough Little Ride. — I like the inclement weather handling of this car it is far superior turning in snow than a longer wheel base and the ride is very similar. It is comfortable for four passengers and the reduced hatch space still allows for lots of stuff. Mileage is not way up there compared to similar sized cars, but its worth having the extra power. Keeping up with fuel economy simply requires changing out the coils, plugs, wires and fuel filter and solves most rough idle and diminished performance issues and these can be done yourself with no trouble. The design and assembly of this car is well done with a place for everything in the engine compartment and adequate space that makes it easier to dig in and repair things - for instance, I can replace the plug wires without much trouble. This is my fourth Subaru and so far my favorite.
Patrick

writes:
2005 Subaru Impreza WRX
Review
Pros
Extremely fun to drive, tough unibody design, Performance AWD car for under 30k!!
Cons
Stock wheels are a joke for this car.
2005 Subaru Wrx — Fast but turbo lag sucks, needs better downpipe and CPU flash. Stock Shifter a bit notchy. Factory wheels and tires a joke for this car, this is why I dont give it amazing for performance. AWD performance is unbeatable in all conditions. Interior is nice. Fuel exonomy is excellent if you stay off the turbo...Good luck with that!! Still an overall excellent car thats designed from the ground up to perform. It's just that Subaru detunes the engine -20hp for the states and adds stock Legacy wheels and tires to keep costs down. This car takes very well to upgrades however.
Chris

writes:
2005 Subaru Impreza WRX Wagon
Review
Buy One — Performance - GOOD Build quality - Mechanically soild but some small rattles. Appearance - I like it but then I'm a sports wagon/estate, hatchback lover. Cost of Ownership - not too bad, until you start buying mods. Fun factor - come on 280HP mountain roads less than 1 hour away, Interstates/Motorways that are straight for miles, and snow to play with in winter :)
Primary Use: Sport/fun (spirited driving, track racing, off-roading, etc.)
Darryl

writes:
2005 Subaru Impreza 2.5 RS
Review
Cons
power, but its to be expected from a non turbo
05 Subaru Rs Impreza — ive got an 05 Subaru impreza 2.5 liter r.s its silver with black interior, ive put in a kenwood sound system comprising of head unit, 4x 4in speakers 1000 watt amp and 1500 watt dual cone sub, its awesome can make the whole car shake if u want. im out of stuff to write about it but i highly recommend this car to anyone who wants a nice driving car that u can actually use day to day
Fenn_J

writes:
2005 Subaru Impreza WRX
Review
Pros
I love my WRX . its fast, It hooks the road wet or dry. I've owned a 300zx tt , starion ESI-R and when i was in high school I had a 340 Cuda. My WRX is the best all around car for Fri and Saturday nite fun. Then come Monday back to work I have fun geting there too. Its my Big Boy Toy. If I could I would park it in my Man room.
Cons
I wish it had a 6 speed but, not the STi 6 speed. The gear in the STi are to short in the RPM to MPH. Subaru made the flywheel to heavy. This make's the 2.0 lag. The shock rims do not thing for the looks too.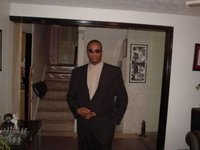 You Looking For All Year Fun,wet ,snow And Dry. Wrx Or Sti Is #1 — Best Bang for the Buck. You can Make a WRX as Fast as a WRX STi with Less Than $1000 It has been proven time and time again to have great fitment, performance, and reliability, for the price. A must have a Cobb AP.
Primary Use: Commuting to work
Trey

writes:
2005 Subaru Impreza WRX
Review
Pros
Performance, modding capabiltiy, "rawness" of the car (no bells and whistles just business)
Cons
Not the greatest looking car to many.
Great Performance For The Money And Awd Is Icing On The Cake. — Performance of this car is amazing with a few simple mods. Build quality is very good but the light weight of all the parts and the minimal noise reduction leads to some fun rattles. Although most won't agree i love how the car looks... especially after a front lip and a slight drop. Gas mileage is good considering the performance and AWD of the car. I would consider this car on the lever of a Lotus in the fun to drive factor (after some light modding) because of how light and responsive they are. The car is extremely "raw".
Displaying 1 - 10 of 48 2005 Subaru Impreza reviews.
Looking for a Used
Impreza
in your area?
CarGurus has
10,273
nationwide Impreza listings starting at
$1,495
.