2005 Scion tC
User Reviews
Average Ratings from

54

reviews
Performance:
Appearance:
Build Quality:
Overall:
Review Highlights
Click to filter reviews below
Displaying 1 - 10 of 54 2005 Scion tC reviews.
liltuck

writes:
2005 Scion tC Sport Coupe
Review
Pros
for how small the car looks it has a lot of room. the back seats fold down to fit a lot in the back. the car can get up and go when you want it too. it has the sun and moon roof. the front seats virtually lean all the way flat so you can look out the moon roof.
Cons
there are no cons in my opinion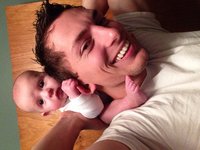 I Love This Car Just Not Meant To Have A Baby In The Back. — this car was very reliable but its not meant to be able to put a car seat in the back. I've never had any issues with the vehicle. the car is very safe and gets pretty good gas mileage also.
Primary Use: Commuting to work
Looking for a Used
tC
in your area?
CarGurus has
6,765
nationwide tC listings starting at
$2,700
.
reyesreyes

writes:
2005 Scion tC Sport Coupe
Review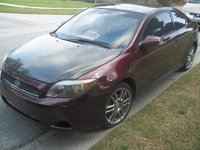 Reliable — This is by far the best car I've owned yet. Quality, interior room (surprisingly, back seats are very spacious), performance, style and appearance are all top-notch. I had 148k without a single issue (besides rear-brake replacement), and it's unfortunate we're switching it out for a more family-friendly vehicle. Great car!
Primary Use: Commuting to work
xblahx

writes:
2005 Scion tC Sport Coupe
Review
Pros
Car has power, is ridiculously low maintenance, super reliable, and because it is a hatchback, you can fit a TON of stuff in it. It also handles great on corners.
Cons
Fuel economy is not great because it is tuned to be peppy. You really have to accelerate slowly if you want good gas mileage.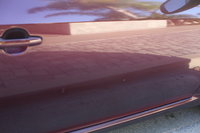 This Car Is Awesome. If I Didn't Need A 4x4, I Would Keep It Forever. — For being an inexpensive car, it is everything you would want and more. Especially with the stock rims and the panoramic moonroof. I never once had to go in for non-scheduled maintenance and I doubt I would for another 10 years.
Primary Use: Commuting to work
Ashton

writes:
Pros
Brakes, low-midrange acceleration, steering feedback, A toyota that is actually fun to drive.
Cons
Body rattles, dents easy, can make the driver cocky.
A Sub-compact That Is Concerned About The Driver, Not The Ice Caps. — For a car that is less than $20,000, the tC is a pretty impressive little hatch. It has a good blend of performance, comfort, design, build quality, and attention to detail. It interior says "I want to be German", not the "Hey look how cheap I am" that you get in other cars less than $20,000. The performance is pretty impressive, the car accelerates quickly, but don't think you can beat every car that pulls up next to you. There is a strong surge of acceleration up to 5500 rpm and just noise from that point to the redline at 6200 rpm. The car grips very well and the steering feel very good (for a Toyota). When cruising down the southern California freeways, the tC has no problem braking form 80 to a stop and it stays flat in the process. If you are like me, get a radar detector, because this thing does not have a problem getting to its top speed. Unlike most other toyotas, MPG is not a selling point of the car, not that it gets bad gas mileage (it gets great gas mileage), it is just not the goal of this car. There is hop, you don't have to give up driving enjoyment to get good gas milage like you do in other toytas (yaris, corolla, prius, camery, prius) The tC does not make any statements with its styling, it is elegant, an looks like something that would come from Germany. The Panoramic roof is great in San Diego, and the sound system is not half bad either. In addition you don't feel like you are driving a low priced car. Some times you feel comfortable parking next to the Aston Martin parked in front of Morton's Steak House. The car has fairly good build quality, but there are some areas for improvement. The bad roads in Point Loma bring out the structural faults with the tC. Many bumps will send rattles through out the cabin, mainly near the hatch, and the glove box. The moon roof also lets you know that the chassis is twisting when entering a drive way diagonally. The manual transmission can be inconsistent sometimes, which can result in rough shifting form 1st to 2nd. It dents easy, don't park in narrow spots. Despite the faults, it is easy to look past them, especially at the price. Hey Its not a BMW, event if it somewhat tries to look like one. It is a fun car at a reasonable price, just keep your eyes in the rear view mirror.
Andrew

writes:
2005 Scion tC Sport Coupe
Review
Cons
So light you need to make sre you have really good tires to keep traction
Good — Performance is awesome for a 4cyl. Clutch squeaks sometime. Gas mileage average for a sports car. Extremely fun to drive on the streets if you want a little more power and less maintenance fees. Exterior is very sleek ad aerodynamic
Primary Use: Commuting to work
Michael

writes:
2005 Scion tC Sport Coupe
Review
Pros
Fun sporty effecient
Cons
Not any real big ones
Scion Tc — For a four banger the acceleration is exceptional. I love that it'll get me there when I want to go fast but it saves on gas when you need it to with the VVT-i. The only thing that's gone wrong in the year I've had it is the throttle body went out but the was the consequence of driving through three feet of water. I love the looks of the tC. It's very sporty and the interior is very nice. Surprisingly for a two door the back passengers have quite a bit of leg room. From experience there is more leg room in the back of the tC then a four door civic or subaru impreza. This car is very fun to drive and handles like a dream. The steering is very responsive and so is the throttle. Over all i love this car and love that this is the way i was brought into the Toyota family.
Primary Use: Commuting to work
spsimplicity

writes:
2005 Scion tC Sport Coupe
Review
Pros
Handles well, good gas mileage, roomy front seats, can hold a lot of things in the trunk when the back seats are folded down, no mechanical issues.
Cons
Back seats arent very comfy, stiff suspension

Silver Scion Tc — Great fun first car for a teenager. Worked well for me all through high school and college. I've done the regular maintenance on it and everything is still running fine in the engine. I like all the room in the trunk and its quite peppy when getting on the gas.
Hyder

writes:
2005 Scion tC Sport Coupe
Review
Tc Is Awesome! — This car is just perfect for a first car. Easy maintenance, good gas mileage, fun to drive, and cheap to own. So far I have put 80,000 miles and only had to do regular maintenance like oil changes, tire rotation, brakes, and just the usual stuff.
Primary Use: Sport/fun (spirited driving, track racing, off-roading, etc.)
Harout

writes:
2005 Scion tC Sport Coupe
Review
Pros
Design, Reliability, and pricing
Cons
cheap components for interior
Scion Tc — Overall, I really like my Scion TC. It was a big upgrade from the previous car I owned. The car's sporty design and extra features caught my eye instantly. The performance of the car is good. It has a nice quick pick-up especiall on 2nd gear. I've gotten used to the car since I bought it and hope to get something with a little more horses under the hood. Other than that this is a really nice car to drive.
Matt

writes:
2005 Scion tC Sport Coupe
Review
Pros
For something fun and stylish, but can seat 5 and save gas.
Cons
Difficult to get in and out of rear, no rear wiper.
The Ultimate Compromise For The Young Adult. — It's a great all around car. Looks good inside and out, with nice styling cues that seem to hold up well over time. Performance is moderate for a sporty coupe; better than average, but nothing to write home about. Its fun to drive, seats 5, huge rear seats, good gas mileage, and will have a long life of toyota reliability. It never really jumps out in any one catagory, but is above average overall in practically everything.
Primary Use: Commuting to work
Displaying 1 - 10 of 54 2005 Scion tC reviews.
Looking for a Used
tC
in your area?
CarGurus has
6,765
nationwide tC listings starting at
$2,700
.