2005 Porsche Cayenne
User Reviews
2005 Porsche Cayenne Review Ratings
Average Ratings
from 12 reviews
Performance:
Appearance:
Build Quality:
Overall:
Review Highlights
Click to filter reviews below
Displaying 1 - 10 of 12 reviews
1
2
Next
Langley

writes:
2005 Porsche Cayenne Turbo Review
Pros
interior finish, handling, snow traction
Cons
gas mileage is very poor (16 mpg), very expensive
Suv With Ooomph! — Needed a car with 4 seats, all wheel drive and performance. Viola. This car has some serious get up and go and it handles very well in the snow. You can transport 4 people very comfortably and yet it handles like a sports car. the interior finish is very nice - better than any car I've ever seen. Only serious flaw that I will mention is the transmission. The car shifts up to higher gears in situations where it should stay at a lower gear. The result is that you end up with the RPMs in the wrong place and subsequently quite a bit of turbo lag. This can be overcome by simply shifting the gears manually but for a car of this price point you should not have to do so. I believe the new 2011 cayenne turbo has an 8 speed transmission and much better gear mappings as well as much better gas mileage, I'd suggest you buy the new 2011 and not bother with the older 2005-2010 models. As a further update, I purchased the 2011 cayenne turbo and all the issues of the 2005 are addressed and more. The car gets much better mileage (18/24) due to the 8 speed transmission. The transmission shift patterns are much better so no turbo lag and there is a sports mode that really gives an aggressive shift pattern. Lastly one new option pdcc adjusts the shocks so the car has no body roll at all. With the pdcc option the car handles like a 911 turbo. It's simply amazing. Again, it's an expensive car but very fun to drive. overall, if you need a sports sedan with some "spirit" and want all wheel drive, this is your car
Primary Use: Commuting to work
Looking for a Used

Cayenne

in your area?

CarGurus has

2,665

nationwide Cayenne listings starting at

$10,995

.
Bill

writes:
2005 Porsche Cayenne S Review
Cons
Some minor quality glitches and some items that were changed on more recent models.
A Couple Of Small Annoyances, But Great Overall Car — excellent performance, very comfortable ride (air suspension equipped) and great in the snow and on icy roads. It is a fantastic long distance cruiser that is quiet and has a great stereo. I hate the Park-tronic, as I have backed into something twice (both times as I was fumbling to turn the damn thing off). The keyless entry key-fob has been a source of constant problems and was changed in the next model year. Gas mileage is pretty bad around town, but expected.
tucker

writes:
2005 Porsche Cayenne Turbo Review
Pros
fast, wonderful interior finish, great in the snow, can handle 4 adults very comfortably
Cons
cost, transmission has a bit of lag on acceleration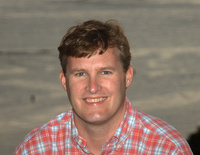 Few Years Later - I Like It... — while I originally did not like this car, over the years this car has grown on me. If you need a car with room for your kids but don't want to skimp on performance and interior finish this is a very fun car. In good weather it drives aggressively, in bad weather it is a tank that can get through the worst snow storm (with snow tires of course - the summer tires the car ships with are awful in the snow). There are other cars that are better performance sedans (bmw m5, audi rs4 etc), but if you want a performance car that can ALSO haul kids, deal with snow but still be fun to drive in the summer this car is an all-around great car. The only downside is it costs a silly amount of money. From what I hear you might get a better deal on the same type of car by getting a VW toureg V8, much cheaper but many of the same great features.
Owner for 3 years, 0 months
Miles Driven per Year:23,000
Joel

writes:
2005 Porsche Cayenne Base Review
6cyl Cayenne — I have the 6cyl due to the cost of gas in socal, and yet I wish I brought the GT or better yet the GTR, due to the HUGE difference in power. Handles unmistakably Porsche, although I still prefer my old boxster to the SUV. Cabin room is sufficient, but could use a little more headroom, seats are extremely comfortable (mine has the top leather pkg). My one complaint besides service and repair costs would be the navigation system is old technology for a 2005 vehicle.
Primary Use: Commuting to work
tucker

writes:
2005 Porsche Cayenne Turbo Review
Pros
nice interior finish
Cons
poor transmission leads to acceleration lags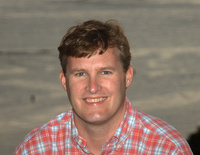 What You Get When You Mate A Gazelle With An Elephant — The concept seemed like such a good idea. An suv with all wheel drive that had some Umphhh (acceleration), good handling and could cart the kids around town. well, while the idea was a good one the end result was not. The car has horrible acceleration lag, handles well but is still an SUV (it is a heavy car after all) and the gas mileage is horrible. The most troubling problem is the acceleration lag. Get on the highway, going 60 MPH, pull out to pass and then wait 3 seconds before the acceleration kicks in. Mind you when it does kick in, its like star treck warp speed. However, with 450 Horsepower and a turbo there should be no lag. The transmission software shift mapping was poorly designed. overall, I'd suggest saving the money and getting an Audi RS4. Same performance, All wheel drive for lousy weather and seats 4 people.
Owner for 2 years, 0 months
Miles Driven per Year:12,000
Ziad

writes:
2005 Porsche Cayenne Base Review
Thats The Best Car — it is an amazing car even though it wasn't brand new (2005) but it was great as a family car and as a fast reliable car on clumsy roads and curves....it is a compination of a real SUV, family and sport car. Personally i love it
Primary Use: Family transportation
Skuli

writes:
2005 Porsche Cayenne Turbo Review
Amazing Performance — Porsche has the best performance suv. the acceleration is abt 5,sec to 100km and it handles perfectly. The suspension works extremely well and it is pure adrenaline to drive it. It is also very tough off road. love it!
Primary Use: Sport/fun (spirited driving, track racing, off-roading, etc.)
Anton

writes:
2005 Porsche Cayenne S Review
Pros
luxurious yer poweful
Cons
too expensive if you want some extra luxury
Well Balanced — Great SUV. Solid and heavy, very stable on the road. The V8 has a lot of power but maybe the coupe is a little heavy for it. The Turbo S is another thing. It's aggressive like an animal but the regular S is also a lot of fun to drive :)
Eric

writes:
2005 Porsche Cayenne S Review
Pros
Elegant, powerful, comfortable and safe ride
Cons
Could use more power. Would go with the GTS Turbo or Hybrid next
Suv On Steroids — The Cayenne S is a true Porsche. Despite all the naysayers. It's just a Porsche for grown-ups who need more than 2 seats and some cargo space. I used to drive a Range Rover and Porsche succeeded in creating a more comfortable ride and one that can really hold its own vs fast luxury sedans. More torque and power would be welcome because it's a big car. I would go next with the turbo version or may be the Hybrid.
Primary Use: Family transportation
Displaying 1 - 10 of 12 reviews
1
2
Next
Ask CarGurus about the 2005 Porsche Cayenne
Average response time:
8.5 hours
,
# of Porsche Cayenne owners:
1,836
Looking for a Used

Cayenne

in your area?

CarGurus has

2,665

nationwide Cayenne listings starting at

$10,995

.