2005 Pontiac Grand Prix
User Reviews
Average Ratings from

45

reviews
Performance:
Appearance:
Build Quality:
Overall:
Review Highlights
Click to filter reviews below
Displaying 1 - 10 of 45 2005 Pontiac Grand Prix reviews.
blndy2012

writes:
2005 Pontiac Grand Prix GT
Review
Pros
when it runs its great
Cons
starts when it wants to

My Car — Ummm when its actually running like its supposed to its a great car.... now that being said.... I am still waiting to get one month out of the car where its actually running like it is supposed to.... I understand now why pontiac was discontinued.......
Looking for a Used
Grand Prix
in your area?
CarGurus has
3,843
nationwide Grand Prix listings starting at
$1,988
.
fernandovtec

writes:
2005 Pontiac Grand Prix GT
Review
Pros
is a good car and i puting 360 hores to the wheels now and is very fast car i love it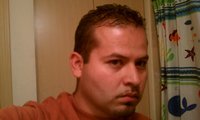 Bennet1b

writes:
2005 Pontiac Grand Prix GT
Review
Cons
Can't think of any regularly occurring negs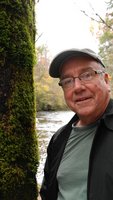 Thus Far Dependable — If I hadn't bought the extended warranty some issues would've peeved me to pay for. I.E., early on A/C compressor, some ball joint wear and steering shaft looseness. But all of these were covered and I have otherwise pampered this car.
Primary Use: Commuting to work
dptazzz

writes:
2005 Pontiac Grand Prix GT
Review
Pros
Handles well for a car its size. "Sport sedan", Heated leather seats, a/c is very cold, dual climate control. Steering wheel radio controls, enormous trunk, spacious rear seats, comfortable seating for long trips, leather seats, traction control. power sunroof. MPG is well above EPA rating.
Cons
paint on radio controls comes off easy after awhile. car is heavy, if you really REALLY have to go, it will, but you need to stomp it. Gearing in transmission could of been a touch lower in first 3, with the same drop in o/d. But, that is one reason my mpg is probably better than what I am suppose to get.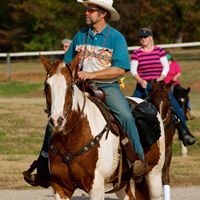 For The Money, A Very Nicely Outfitted Sport Family Sedan With Lots Of Standard Features. — I have had the car over 1 1/2 yrs. It handles nicely for a car its size. It isnt " numble", but doesnt wallow either. Took it on 5 hr trip up to mtns for ski trip last feb 2012, did nicely in some very tight turns and iffy road conditions. The auto headlights/DRL's work nicely, the heated seats are wonderful in the winter and warm up fairly quickly. I get addicted to how easy it is to change stations or songs with the steering wheel radio controls. When not in my car, find myself hunting for the buttons. Power front drivers seat with multi-way back and front support is nice. Like to pump up the lumbar and lean into it. Steering is solid, not to mushy, bit of understeer but only when actually pushing in a corner, which I generally dont do. Have had no mechanicals in this time frame. Battery died, but, thats completely separate. The cruise control does get a little twitchy, when trying to resume after tap on the brakes, if you dont hit it just right, you have to reset it. Not a big deal, and only real electronic glitch I have run into so far. Gas mileage is above what EPA says I should get by a fair margin. EPA is something like 19/26 mpg, even putting from store to store, I have never gone under 23.5 mpg, and hwy I have hit over 29 mpg, usually avg hwy 28-28.5. For a 3.8l V-6 not set for fuel economy, in a car its size and weight, not bad at all. Style isnt bad. Interior room is exceptional. Lots of room in the back seat, and the trunk is enormous. Folding rear seats, and you can take enough stuff with you for two people to go on a 15 day romp across the U.S., and have room for souvenirs . The leather isnt "Cadillac " plushy, but it is pretty comfortable, for a car in this price range. 4 wheel disc brakes, car comes down quick when you lean on the brake pedal, never had an issue there either. Sunroof is powered, nice option to have on fall days. No problem with leaks or movement. These cars in GT form or higher ( you have 3 trim levels with a v-8 also in the highest trim level ) are very loaded. Only thing missing is an MP3 player or aux input. That I do miss, and would consider replacing the stereo for that accessory. But the stereo itself, a Monsoon, had 7 speakers, a nice range, lots of options for tweaking the sound, stations, etc. Ok, on the whole, this is a very solid sport sedan. The engine has plenty of pep, it handles nicely for its size and weight. You have a great deal of room, large supportive seats, smooth transmission, loads of accessories, dual climate controls and dual heated seats. Prices on this car, in solid shape, are reasonable to cheap when compared to pricier vehicles. I dont think you can go wrong with this car, either as your main driver, or as a nice, sporty, but affordable second car or students car.
Primary Use: Family transportation
Kimberly

writes:
2005 Pontiac Grand Prix Base
Review
Pros
Looks Good, Drives Smooth.
Cons
Could get better gas mileage.
My Grand Prix — I like my car alot. There's nothing really special about it, but it's nice. It's got get-up-and-go, but before I got it I drove a 4 cyl and this is a 6 cyl. I like the large gauges on the inside of the car and the digital oil life meter. It gets pretty good gas mileage for a larger car. I'd say about 27 mpg highway.
blkbox

writes:
2005 Pontiac Grand Prix GT
Review
Pros
I LOVE THIS LITTLE CAR AND ALL IT'S FEATURES GREAT HANDLING CAPABILITIES.
Cons
PARTS ARE A BIT COSTLY

P G P Gt — The only thing I dislike about this vehicle after owning it for such a short periord of time I replaced the transmission and not only was it an arm or leg to purchase but these mechanics are ridiculous their costs were more than the transmission with warranty cost. I am now thinking of taking up classes at an local tech college for automotive repair. But I love this car great with long distance traveling.good with these gas prices reaching unbelievable amounts.
Primary Use: Family transportation
Shawn

writes:
2005 Pontiac Grand Prix GT
Review
Pros
it certainly turns heads
Great Care Sporty Handling And Has Some Pep In Its Step — I love this car out of all the cars I have owned this one is by far the most fun to drive and mod. It is a shame that pontiac went out of business we have all lost a very good car company
Primary Use: Commuting to work
shopgirl_136

writes:
2005 Pontiac Grand Prix Base
Review
Pros
This car offers the benefits of a refined engine lineup, fine-tuned ride and handling characteristics and a more driver-friendly cockpit with large gauges and, for the most part, simple controls. 17" Wheels. I love the GT over the other trims because of its balance of power, fuel economy and handling.
Cons
Build and materials quality still needs some work, tight backseat, noisy engine.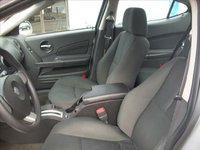 Fast And Fun To Drive — This Pontiac Grand Prix offers a sensibly sized family sedan, with plenty of performance on tap thanks to the availability of peppy, 260 horsepower, V6 engine. Styling continues to be a draw, with a sweeping roof line and the signature twin-grille nose. If performance is paramount, this car is for you!
Primary Use: Commuting to work
jdebaker

writes:
2005 Pontiac Grand Prix
Review
Pros
Cargo room is fantastic! Fold down rear seats + fold down passenger seat make this 4 door sedan an excellent choice for road trips.
Wide Track - makes for excellent stability & handling. Comes with GM's (almost bulletproof) 3800 V-6 engine as standard equipment.
Cons
If you're around 6' tall, it sucks getting in and out of this car. Legroom is an issue as well.
THE BIGGEST PEAVE - Bright Headlight indicator on instrument panel - When you turn on this car's brights, the indicator telling you your bright headlights are ON - IT IS A SERIOUS DISTRACTION! This in dash blue indicator light is SO BRIGHT - it's like an LED flashlight shining in your face while driving at night. Horrible design flaw!

She Loves It - I Don't — My fiancee owns this 05 Pontiac Grand Prix. Cargo Room: Fold Down Back Seats + the passenger seat folds down flat as well - (fits longer items), so she can stuff it full when traveling out of town (will hold an 8' ladder and be able to close the trunk lid. Adult sized bicycle fits too). The cargo space of this car is what sold her on it. She loves it - I don't - Why? GM designed a lower roof line to make this car more visually attractive, BUT I'm 6' tall at 240lbs, its a pain getting in and out of this car. In addition: even though the seat is slid all the way back, it's not comfortable for me to either drive nor ride in. On the plus side: Traction Control for winter driving. Wide Track technology provides excellent handling and stability for hugging the road in turns, and normal driving. Visibility is very good. It comes with the legendary 3800 engine as standard equipment - Believe me (as a retired ASE cert. mechanic for 20 yrs) - the 3800 lives up to it's reputation! Dependable, strong, and with plenty of power for this reasonably priced 4 door family sedan. The down side: Horrible design flaw when GM put the Bright Headlight indicator in the center of the instrument gauges - This bright blue indicator light is as bright as an LED flashlight being shined in your face! Serious driver distraction at night. I resolved this safety issue by taping a small piece of black electrical tape over the area (looks odd, but had to be done). Has started in 50 below weather (without an engine warmer or being plugged in) - doesn't run as well in very hot weather, but neither do I. Over all it's a good, affordable, family sedan. I would recommend it to anyone with kids + stuff to haul.. just make sure you're under 5' 10 tall and you'll be fine.
Primary Use: Commuting to work
blkbox

writes:
2005 Pontiac Grand Prix GT
Review
Pros
Great handling great look

Great Little Family Car, Or Even That First Ride — I like the extra space in the trunk as well as the Gt pull when pressing the gas is needed . Roomy rear seat area as well as the convenient trunk release on the drivers door the delayed door lock switch
Primary Use: Commuting to work
Displaying 1 - 10 of 45 2005 Pontiac Grand Prix reviews.
Looking for a Used
Grand Prix
in your area?
CarGurus has
3,843
nationwide Grand Prix listings starting at
$1,988
.