2005 Infiniti G35
User Reviews
2005 Infiniti G35
Review Ratings
Average Ratings from

57

reviews
Performance:
Appearance:
Build Quality:
Overall:
Review Highlights
Click to filter reviews below
Displaying 1 - 10 of 57 2005 Infiniti G35 reviews.
millerfay

writes:
2005 Infiniti G35 Coupe
Review
Pros
Lots of fund to drive. Love windling roads.

Goes Through Tires To Quick — Has excellent power and dandling. Good on winding road. Brakes will stop you on a dime. Just looks great and reuns realyy fast. Only probem area is tires don't last every long. Low profile tires that are great traction but rough ride on bummpy road.
Primary Use: Commuting to work
Looking for a Used
G35
in your area?
CarGurus has

3,749

nationwide G35 listings starting at

$1,800

.
Marcus

writes:
2005 Infiniti G35 Coupe
Review
Pros
Fun, fast and fantastic...
Cons
Nothing... maybe inferior gas mileage around town, but not a deterrent at all!
Love It And Highly Recommend It...! — Rapid acceleration, sticky handling, interior quality is excellent. This is just an all-around FUN car to drive, with beautiful styling, plus 26+ mpg on the hwy, 19-20 around town. Still, the sound the engine makes when running through the gears never fails to send shivers up my spine...!
Josh2911

writes:
2005 Infiniti G35 Coupe
Review
Pros
Great combination of performance and luxury, turns its share of heads fairly often, think a lot of people don't know about this car
Cons
Wish Vehicle Dynamic Control wasn't so intrusive, Infiniti could've made it more similar to the Z's (350Z just has traction control that still lets you break the tail loose), brakes are way too weak for this much power
Can't Beat The Performance/luxury Combination It Offers — Only car that can match/beat this car in its class is the M3 (Rear-drive, ~300hp, 6spd manual, w/ a decent backseat and trunk), and you'd have to buy an M3 a couple years older to get a similar purchase price. Handles quite well w/ the Sport Pkg, great exhaust note (not too intrusive at lower revs, nice sound at full throttle). Extremely fun daily-driver that you can have a blast with on the weekends too
Julius

writes:
2005 Infiniti G35 Coupe
Review
Pros
Sporty and stylish. If tuned correctly it runs great. With straight pipe exhaust the sound is aggressive on start up, idle, and while switching through gears. Lavish 20" staggered chrome rims. Along with Summer performance tires. After market cold air intake. Great handling. Overall a nice Luxury Sports coupe.
Cons
After a certain mileage things start to wear out as usual with any car. The problem is it being a Infiniti the repair is costly. Window motors died out at around 80,000 miles. Brake rotors worn down. Gas mileage is not that good considering the gas prices and the premium gas option that is recommended. Intake sits low in the engine bay so the possibility of sucking up water if too high due to the fact that the car sits lower than most vehicles can be a serious problem. Navigation system gets stuck on the way up when you try to open it.
Great If You Can Afford It. — I loved the look at first glance with the G35. Very well kept outside as well as the inside. Heated seats and power sunroof were things that caught my eye. After the exhaust work the car sounded more aggressive which lead to an overall great look from other drivers. Acceleration along with handling were sure pluses with this car. The downside is that it being a Luxury sports car. So along the lines of Mercedes and BMWs they are not the easiest on the pockets when it comes down to maintaining them. I wouldn't recommend this as a first time buyers first car. You can get a lot out of the car itself but after a while it just seems like things stop working. Its not old so the reliability of the parts aren't really there. But if kept up well and monitored more than usual to keep in good condition it is an overall great car experience.
Primary Use: Commuting to work
jmeder

writes:
2005 Infiniti G35 x AWD
Review
Pros
Very little went wrong with this car, so very little maintenance cost. It looks great and drives great!
Cons
Gas mileage is sacrificed with the all wheel drive. Only above average in the snow, not superb.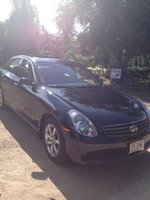 Loved Owning This Car Looks And Drives Wonderfully — This was one of my favorite cars that I've ever owned. Then engine is powerful and it delivers that power excellently to all four wheels! It had the right combination of fun and luxury for a guy like me, yet was perfect for a family as well.
Primary Use: Commuting to work
jahelfri

writes:
2005 Infiniti G35 Coupe
Review
Pros
Looks awesome. Turns heads. Goes fast. Have had 0 problems
Cons
No space for kids or hauling a group etc.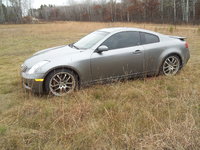 Nissan Quality With The Bells And Whistles To Boot — The front seats are very roomy even for very tall people and very comfortable. It handles tight and has plenty of power. It corners like a dream, especially with good tires. Last winter I brought it to the hills in Montana and it outperformed trucks on the hills till they put the trucks in 4 wheel drive. My gas mileage was around 25 per gallon. I was told that repairs would be costly but it hasn't had any problems.
Primary Use: Commuting to work
Kevin

writes:
2005 Infiniti G35 Base
Review
Pros
The accelleration is awsome!
Cons
The cramped cup holders.
The Infiniti G35 Is A Lot Of Bang For The Buck! — The infiniti is a lot of fun. of course that is after I stepped up from a honda civic. The quality so far is really great for the price. The appearance is probably the most distinctive and polarizing aspect of the car. You eaither like the styling, or you don't. I like that it does not look like every other sedan on the road, myself. The mileage is less than optimal, but I'll sacrifice that for how much fun it is to drive.
Primary Use: Commuting to work
staljo

writes:
2005 Infiniti G35 Coupe
Review
Pros
sexy design, decent mgp, ZERO to DAMNNN in seconds (not that im advocating speeding lol)
Cons
interior can be better, backseat is not ment for tall people.. keyless entry.. hmm car was broken into tru this by finding the sensor..hmm will rethink the convinience of this feature in the future.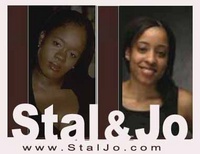 Infinity G35 Is A Sexy Car! — this is def not a family car... what were you thinking Touch!! anyways, if your a bit of a show off.. not that i am.. and you only have a kid or two.. no car seat.. just saying lol.. you can get away with this car before the kid hits preteens and if you dont mind feeling a knee in your back. this car is sexy! the curves are great and you dont feel a drag when hitting 40-50-60-70+ mph as you do on other boxy vehicles. whats with the quartz movement clock? lol stick to digital.. when tring to look at the time at 4am after a 13hr studio session the little hand and the big hand looks the same lol.. please stick to digital clocks infinity! keyless entry is sweet.. and the layout is great.. interior leather and navigational system is a must have (i couldnt find the store if it wasnt for my gps.. i love you garmin! lol) Jo from StalJo
Primary Use: Sport/fun (spirited driving, track racing, off-roading, etc.)
Maxime

writes:
Best Car I Have Ever Owned — I love my car, it is sporty the AWD system is amazing in the snow and the reliability in amesome, great Bose sound system, is amazing to drive, 0-60 in 6 seconds flat... just a great combination of fun and practicality!!
Primary Use: Commuting to work
Richard

writes:
2005 Infiniti G35 Coupe
Review
Pros
Fun. The faster it goes the better.
Cons
2005 and older, no bluetooth. but who cares?
Gee — Six gears of fun. Only way to get a G35 is 6-speed manual. Get on the highway, turn off the radio, slide the windows down and open the sunroof and let the engine sing you a lullabye. One of the best cars with a mixture of speed and luxuy under $40k.
Displaying 1 - 10 of 57 2005 Infiniti G35 reviews.
Looking for a Used
G35
in your area?
CarGurus has

3,749

nationwide G35 listings starting at

$1,800

.