2005 BMW X5
Review Ratings
Average Ratings from

24

reviews
Performance:
Appearance:
Build Quality:
Overall:
Review Highlights
Click to filter reviews below
Displaying 1 - 10 of 24 2005 BMW X5 reviews.
InfinitiG

writes:
Cons
a Yugo is more reliable!

Be Ready To Shell Out Big For Maitenence And Repair Unless You Can Wrench Yourself. — Fun and comfortable to drive. Horrible reliablity.Hose broke on tranmisson bottle,alternator failed all at 40k miles. Eats brakes, poor sensor and engine design. I work in the industry and can repair things myself. Alternator would have costed $1500 as quoted by dealer!Dealer misdiagnosed problem the first time and we only took it in because they said they might warranty it. That was a scam! If you cannot repair on your own it will cost you tons!
Primary Use: Commuting to work
Looking for a Used
X5
in your area?
CarGurus has

9,820

nationwide X5 listings starting at

$3,995

.
Roccov

writes:
Pros
Excellent power and handling. Makes you feel safe, and you are, X5s are built like tanks! Reliability is excellent! Turning radius is amazing. Excellent visibility. An outstanding performance SUV.
Cons
Not as good fuel economy as a Prius or Economy car. It is not American made.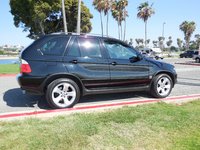 Absolute Luxurious Car With Power & Safety That You Can Haul You Family Or Gear In Effortlessly! — If you are looking for a reliable SUV which will give you outstanding safety, performance and agility, a BMW X5 will get you that. Acceleration is exhilarating. Stopping distance is astounding. The vehicle is built super sturdy. Cargo space can handle bicycles, camping gear, the kids toys, you name it. Check one out, you won't be disappointed!
JD_68

writes:
Pros
I am 68 yrs been driving since 15yrs and this is the best, most enjoyable, exciting car I have ever had. I just want to be behind the wheel every day. I tow a 23ft Power boat with it ( 2.5 ton) you wouldn't know its behind it!! A 5 star car.
Cons
A bit hungry on fuel, and hard to get to know all the things it has as standard eqt.

Absolutely First Class. — I liked everything, power, brakes, transmission, all the driver comforts, lights, instruments, smooth engine, tons of grunt !!! a real head turner. Even at 185,000 Kilometers now there is not one body rattle or squeak !!! I have had 4 Jap Suvs before the X5 and they all rattled and squeaked also most over heated when towing my boat on hill work. The X5 temp needle doesn't move !! I wish I could afford a new one I would certainly buy one.
Primary Use: Utility (towing boats, transporting cargo, etc.)
Glen

writes:
Pros
If you have a passion for the BMW Service Dept
Cons
List is way too long!
Avoid It, Save Your Money — I must have got the lemon of the bunch. In 3 years this thing was in the shop at least 25 times. I saw my service rep more than I saw my family. It was a nice ride for about 2 months before the problems started. I would never buy another one
Zuhdi

writes:
Cons
who can avoid a car like this
Its A Great — best car ever made ... BMW for life as a proformance its really a great car essp. the gear when u put it into sport its keeeps the same transmmition so u dont lose ur speed its fun to drive but it cant be used off roads cuz of the low profile tires but who cares on the road its gr8
Primary Use: Sport/fun (spirited driving, track racing, off-roading, etc.)
pzerr

writes:
Pros
Plenty of horsepower, great styling, all wheel drive, smooth ride, outstanding stereo.
Cons
gas mileage, can be expensive to maintain.

High End Suv With Great Styling — Expensive to maintain, NAVI is old school with no touch screen. SUV is a solid vehicle with great power (315hp) and comfortable ride. Vehicle is reliable and a pleasure to drive. The 4 yr/50k mile warranty cover just about everything. Would own another one.
Primary Use: Family transportation
JunisLLC

writes:
Pros
sophisticated, powerful, Sharp. Reliable German engineering. Panoramic Visibility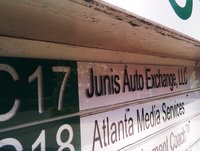 It's A Suv That Makes A Statment — I loved driving in this car, I feel tall and I can see everything. The comfort of heated seats, navigation, and performance sound system is just another few little add-on that makes the vehicle more appreciative. I particularly love the build-in pull up shades for all windows, that is a big plus when it comes to blocking blazing summer sun. The color was one of a kind, very rare, nice earth tone mossy green.
Primary Use: Commuting to work
Mike

writes:
Pros
Great handling on dry and wet roads, confident driving.
Cons
base inline 6 engine is a little underpowered, and very poor reliability.
2005 Bmw X5 — i really like the XDrive AWD system, i feel very confident with it in the snow. The driving position feels good because it is high, but the car has a lower center of gravity due to the 50:50 weight distribution so it feels like a much smaller and lower vehicle.
Saad

writes:
Pros
Great sporty drive and build quality.
Sports Sedan Meets Utility Truck. — strong, excellent build, powerful engine and perfect track control. There is absolutely no shortage of power in any RPM range, it could do with more interior space, overall an excellent car to own with minor flaws. Strongly recommend it. Avoid buying pre 2003 Models.
Primary Use: Sport/fun (spirited driving, track racing, off-roading, etc.)
Ham

writes:
Pros
big, four wheel drive,comfortable, strong image, economical
Cons
many of them around, gangsters like them
I Would Very Much Recommend The Car To A Friend — one of the best cars i have owend. i love the power, solid build and the size. you sit high above most cars. its a very big car but handles like a sports car, has leather interior with sat navigation and tv. i bought the car with 25000 on the clock. being a diesel car, its extreemly economical averaging 35 miles to a gallon of fuel
Displaying 1 - 10 of 24 2005 BMW X5 reviews.
Looking for a Used
X5
in your area?
CarGurus has

9,820

nationwide X5 listings starting at

$3,995

.