2005 BMW 3 Series
User Reviews
Average Ratings from

70

reviews
Performance:
Appearance:
Build Quality:
Overall:
Review Highlights
Click to filter reviews below
Displaying 1 - 10 of 70 2005 BMW 3 Series reviews.
Joe

writes:
2005 BMW 3 Series 330i
Review
Pros
Impressive throttle response and shifting. Corners like it's on rails, gets decent MPGs and has a beautiful sound to it.
Cons
Expensive to insure and maintain.
Pour Man's M3 — As it says: Pour man's M3 The car that I'm speaking of here is the 2005 BMW 330i with the performance package. To start, the performance package adds a few more lines to the already attractive 3 series with a uniquely styled front air-dam, side skirts, a double tipped rear exhaust tucked into a sleek rear apron with subtle decklid spoiler. To dress the wheels, BMW added they added their 18" M Double Spoke alloy wheels with a 225/40 front and 255/35 rear performance tires. In conjection with the tires, BMW beefed up the suspension making it lower, firmer and stiffer than the normal 330i. And to increase the agility at all speeds and deliver a crisper response, BMW adjusted the wheel camber to a -0.5 degrees to put more rubber on the road and lowered the rear axle ratio 3.5%. This added together with the 330's near 50/50 weight ratio (50.1/49.9) make the car corner as if it's on rails. At this point, you should not be fooled. BMW calls it a performance package for a reason. Adding 10 more horsepower than the standard 330i, and a 6-speed short throw gear shifter make the 235 hp at 5900 RPM and 222 lb-ft of torque at 3500 RPM very accessible, propelling the car from 0-60 MPH in 5.9 seconds. Topped off with a distinctive growl that makes driver and observer want more. For the interior, BMW added an exclusive silver (or black) cubed trim to replace the standard wood paneling. To hold you in the seat, BMW added special Alcantara and cloth powered sports seats. The steering wheel is the 3 spoke M wheel that is also wrapped in Alcantara. All of this is in addition to the already numerous features like a 12 speaker Harman Kardon audio system, rain sensing wipers, impact and speed sensors that will deploy any number of the car's front, side or head protection air bags, door braces that keep the doors from entering the cabin in the event of a side impact, dynamic stability control to keep the tires on the road and many, many more standard features of this car. All in all, this is a finely tuned, track-inspired race car that has room for the family and is capable of putting you back in your seat.
Looking for a Used
3 Series
in your area?
CarGurus has
34,860
nationwide 3 Series listings starting at
$1,000
.
Matt

writes:
2005 BMW 3 Series 330Ci
Review
Cons
You care more about gas mileage than awesomeness
It's For Those Who Want To Enjoy Their Car — It's a BMW, what's not to like? Wish it were the M3 so it had more performance and power. The steering and turning is amazing. It's extremely beautiful. The gas mileage is ok, but you don't own a BMW for the gas mileage. Fun factor - 90 out of 100. Only the M3 would be more fun.
Primary Use: Commuting to work
eyecrafters135

writes:
2005 BMW 3 Series 325Ci Convertible
Review
Pros
Very reliable the handling in amazing great on gas. Great for a daily driver best of both worlds and the top goes down.
Cons
Not as luxurious in terms of not a lexus the car is stiff handles strong.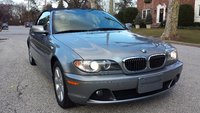 Amazing Convertible Sleek Looking All Original — Overall well maintained nice clean all stock. Great for all yoear round. Very low on maintenance, reliable great foe someone who does not want to break the bank. Hard to find them this clean. If you buy one make sure you buy a 06 or 05
bsstyling7

writes:
2005 BMW 3 Series 325Ci
Review
Pros
Still under warranty with zero dollar deductible, which is great. The car is very reliable , it has never given me any issue what so ever. Similar to my previous automobile, which was a Suzuki. I have never really experience any problems with foreign made automobiles because they are build to last as long as you change the oil, install OEM parts, Rotate the Tires and check tire pressure there really isn't much to say. The only time my vehicle sees a dealers garage is when I want to do maintenance to keep it running to it's full potential. I love when I start my engine all I hear is the engine and nothing else. The car is extremely agile on the open road particularly curvy roads.
Cons
Cost of maintenance; nothing else really comes to mind.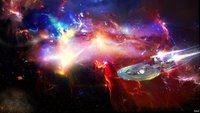 What A Great Automtobile — The only con is if anything goes wrong with not only this BMW, but all BMW's they required OEM parts if you try after market part it will reject or cost you more in the long run. I say fix the problem once with OEM parts with an authorize BMW mechanic. You will never have any issues with any foreign made automobile: i.e. BMW, Mercedes, Porsche as long as you use there parts meaning OEM for said company, you will be alright. The only reason when individuals may have any issues with said vehicles is because of there actions; Sir Isaac Newton law of physics state "for every action there is an equal and opposite reaction" do not take short cuts when it comes to the up keeping of foreign made automobiles, or you will have issue on your hand, which would not be cost effect when it comes to resolving it.
Kevin

writes:
2005 BMW 3 Series 330Ci
Review
Pros
Low maintenance, great handling, quiet, great milage.
05 330ci Zhp — Great reliable FUN to drive car. Great milage, great brakes. Could use more power, 3.0 ZHP is nice but lacks tq of a V8. Bought it for my wife Penny, she loves the car. I can't complain, 132k and no problems except minor stuff.
Primary Use: Commuting to work
Jdshipley

writes:
2005 BMW 3 Series 330Ci Convertible
Review
Pros
Great driving car, if you want a sporty convertible that you can drive every day it's hard to do better than the BMW 3 Series at any price
Cons
Don't buy this car if you don't like to do the recomended maintenance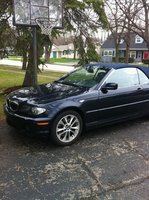 Easily The Best Car I've Owned, If Not For Our New Baby We Would Not Replace It — I really have loved this car, excellent balance between sport and luxury. Comfortable enough to cruise all day in but does a great sports car impression on the back roads. The 3.0 liter engine is exceptional easily one of the best BMW engines built great torque band, always power available when you want it. Cargo space is good even with the top down, rear seat leg room is tight it's big enough for 4 adults to drive to dinner together, but nobody will be happy with a drive much longer than that.
Primary Use: Commuting to work
Dan

writes:
2005 BMW 3 Series 330Ci
Review
Cons
Out of pocket expenses at bmw dealership when I need repairs like a new windshield wiper (i think i ended up paying around 300 usd).
John

writes:
2005 BMW 3 Series 330Ci
Review
Pros
It's a solid, fun, bimmer
Love It — I have the performance package 330 which makes it a lot more fun then a regular 330 but basicly lacks a supercharger/turbo to make it perfect for me. The h&r race springs made it a lot more planted on the road and the twisties are a blast in it.
Primary Use: Sport/fun (spirited driving, track racing, off-roading, etc.)
Jonny

writes:
2005 BMW 3 Series 330Ci
Review
Great Car — Nice acceleration when its in tiptronic, stops on a dime, and its a BMW, of course The only problem thus far was the rear driver window which would move slow. Personally I like the appearance of it, its sleek especially when the tops down. Just like the Expedition, its an expensive car but gets way better gas milage. And its probablly the most fun car to own, unless you have the money for a ferarri or something along those lines.
Primary Use: Sport/fun (spirited driving, track racing, off-roading, etc.)
330cifast

writes:
2005 BMW 3 Series 330Ci
Review
Pros
The 2005 330ci has less(if any)problems then my 2000 323ci, which I put 151k before I sold it. The 323 had more torque then the 2001 325.
Cons
I can't find a negative yet about the 330, except I can't take it to Mexico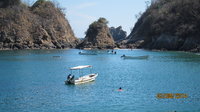 The Best All Around Car I Have Owned, And The Most Fun To Drive — Fun to drive, lots of room for the Home Depot buys with the fold down rear seats. I found this trade in on a back lot before it went into the shop; I waited two years to find this combination of options and exterior/interior colors. It does get the stated MPG(31) if driven between 70-75 MPH on the highway, 28 at 80+. Does not seem to burn oil at all, just like my 323.
Primary Use: Family transportation
Displaying 1 - 10 of 70 2005 BMW 3 Series reviews.
Looking for a Used
3 Series
in your area?
CarGurus has
34,860
nationwide 3 Series listings starting at
$1,000
.