2005 Audi A4
User Reviews
Average Ratings from

42

reviews
Performance:
Appearance:
Build Quality:
Overall:
Review Highlights
Click to filter reviews below
Displaying 1 - 10 of 42 2005 Audi A4 reviews.
Nikola

writes:
2005 Audi A4 1.8T Quattro
Review
Pros
One Of The Best Cars Ever
Cons
NONE UNLESS YOU DONT NOE HOW TO TAKE CARE OF IT
The Best!!! — Performance-accelaration is good,braking amazing,handling perfect. build quality-not alot,never sqeaks or raddles. apperance-interior and exterior is sexy cost of ownership-gas and mileage are both very good,matience is also good fun factor- it has TURBO what more is there to say..!!
Primary Use: Commuting to work
Looking for a Used
A4
in your area?
CarGurus has
10,121
nationwide A4 listings starting at
$2,400
.
William

writes:
2005 Audi A4 3.2 Quattro
Review
Pros
solid build and feel, quattro grip, excellent sound system, excellent engine sound, premium feel, surprisingly good gas mileage
Cons
numb steering, could be faster, not edgy enough in feel or appearance, front-heavy handling
Thoughts So Far — - Fast, but could be faster; braking is very good; feels front-heavy in the turns - Generally very solid build quality; no perceptible flexing, no groans or creaks, and everything feels high-quality - interior is beautiful; exterior could be more aggressive - mileage is surprisingly good - definitely a lot of fun to drive, but its not a BMW
NickOllie24

writes:
2005 Audi A4 1.8T Quattro
Review
Pros
Great MPG, stylish, reliable, huge trunk space, great in snow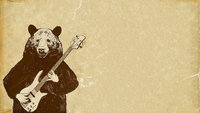 Reliable German Engineering — My 05 A4 survived great in Alaska and never left me stranded. The power lacks a bit since it has less than 200HP but I am very impressed with the awd feature and the quality german engineering so much that I bought an additional A4.
Primary Use: Commuting to work
Robert

writes:
Great Car — great car fun to drive but not too reliable very easy to do a bt setup a lot of hidden goodies great vag capabilities nice looking fuel efficient a lot of room in the front big trunk though it does cost a lot to maintain and parts are expensive
Primary Use: Sport/fun (spirited driving, track racing, off-roading, etc.)
sirdouglas

writes:
2005 Audi A4 1.8T Quattro
Review
Pros
Gas Milage, Performance, and Compfort
Cons
The Dealer that certified the vehicle for sale

A Great Car For Long Distance Drives To The Mountains. — Great performance for 30 mpg. Now every other company is installing Turbo chargers in their cars. Handles like a sports car and drives quietly and comfortably. The 4-link suspension and performance tires grip the road, you'll never hear a sequel out of your tires around turns. I can't drive this car to it's full potential as the Highway Patrol has been out on 88 in force, Rats!. Audi built these cars to drive 100,000 miles before any major repairs. Handles well in the snow with the Quattro drive-train.
Primary Use: Family transportation
Mary

writes:
2005 Audi A4 2.0T Quattro
Review
It Is Really Fast — It is amazing! It has really good acceleration and braking. It doesn't have any problems. But I have really good warrentys on it so I don't have to worry. It gets good milage but you have to spend a lot on gas because it uses premium. IT IS REALLY FUN TO DRIVE!!!!! : D
narek_margaryan

writes:
Pros
Fantastic looks, great MPG
Cons
It could of been such a greater car if power was not lacked from Audi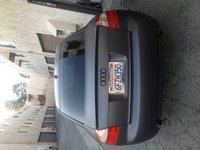 Love It — The looks were fantastic, always had a love for this styling, especially with the wrap, this car as an easy head turner, grabs a lot of attention and always spotting people staring at our car lol. I love this car.
Primary Use: Family transportation
Tom

writes:
Pros
Styling, comfort, quality, performance
Ashim

writes:
Pros
Nice color, good tints, great feel, drives smooth
About The Audi — When you hammer the gas in the A4, there's a brief delay and then you get a nice spurt of acceleration. Same with the steering. There's a little play in the wheel when you corner; then the sporty sedan bites into the pavement. The A4 takes to the road the way a debutante enters a party: There's a period of deferential reserve before it warms to the scene. You want the A4 to get up and boogie. Its shapely design suggests performance, and its curves resemble those of the more exotic Audi TT roadster. The cockpit grips you snugly, as if preparing the driver for some serious throttling. But the A4's head wins out over its heart, at least in the entry-level 1.8T model. It provides a refined ride that is spirited at times, but this car is too prim to let its hair down. The "Tiptronic" shifter that comes with the optional 5-speed automatic transmission reflects the A4's button-down soul. I was skeptical when I first pushed the gear selector out of conventional drive and over into clutchless shift mode, expecting a lazy driver's version of a stick shift. There is some of that. Moving through the Tiptronic's six gears requires nothing more than an effortless flick of the wrist. And in case you forget, the transmission downshifts for you when you slow down or stop. But there was some functionality on top of the faux racing schtick. The Tiptronic shifts gears the instant you tap the stick forward, without the delay there would be with a clutch. It will keep the transmission in any gear you choose, if you feel you need the power, while providing a broader range of choice than a typical automatic transmission. But for regular driving, why bother? The Tiptronic got boring after awhile, especially since it didn't serve much of a purpose. And it began to seem like an innovation designed to enhance the A4's image as a road car more than the actual driving experience. There's a lot of that identify confusion going on in the A4, which strives to fulfill the luxury and performance expectations that come with the Audi brand while staying squarely under $30,000 at the low end. A leatherette interior is standard, for instance, but the same trim level doesn't include power seats. There's both luxury and performance in the A4, but not quite enough of either.
cutulydj

writes:
2005 Audi A4 3.0 Quattro Cabriolet
Review
Pros
Excellent gas mileage, big backseat
Cons
Needs more power, but decent for a touring convertible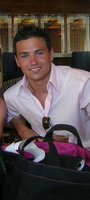 Fun And Sporty Convertible, Great Gas Mileage Back Seat Is Big Enough! — Red leather is great, heated seats are best I have ever sat in. Great handling and tight steering. Looks great on the road, gets compliments. Top is very easy to clean. Overall, great car. Quattro is a great benefit especially in the winter.
Primary Use: Sport/fun (spirited driving, track racing, off-roading, etc.)
Displaying 1 - 10 of 42 2005 Audi A4 reviews.
Looking for a Used
A4
in your area?
CarGurus has
10,121
nationwide A4 listings starting at
$2,400
.