2004 Volkswagen Beetle
User Reviews
2004 Volkswagen Beetle
Review Ratings
Displaying 1 - 10 of 15 2004 Volkswagen Beetle reviews.
Deanne

writes:
2004 Volkswagen Beetle GLS 2.0L
Review
Pros
Cute, great gas mileage, great performance, and really fun to drive
My Vw — ho wouldn't love driving Herbie!!! He's cute, excellent handling, acceleration, braking and general performance, built to last (we're at 74,000 and going great), cute appearance (great space pod), wonderful gas milage (average 38 on trips and 28-30 in town), has been a low maintenance vehicle (other than oil changes and a few bulbs (which I've learned to change myself) cos of ownership has been low, and on a scale of 1-10 fun factor is a 15!!!!!
Looking for a Used
Beetle
in your area?
CarGurus has

11,377

nationwide Beetle listings starting at

$1,200

.
Nicolette

writes:
2004 Volkswagen Beetle GL 2.0L Convertible
Review
Cons
Rear light pops out, no trunk space and little space for more than 2 passengers
Best Car For New Driver! — I love my car. It is very easy to use and I feel comfortable driving it. The only problem I have had with it was that the rear light is constantly popping out and it does not have a fast enough pick up, if you try gunning it when your in a problem, its very scary. Rarely ever fill it. But there is NO trunk space or space for more than 2 passengers unless they are under the age of 6!
Ryan3171

writes:
2004 Volkswagen Beetle GLS 2.0L Convertible
Review
Pros
Visual appeal, especially with convertible
+ Ride comfort
+ Steering
+ Performance of manual-shift diesel
+ Resale value

Cons
Performance of non-turbo convertible
- Backseat space
- Cargo space in convertible

I Feel Most Secure & Comfortable In This Tight Car — This vehicle is the best car I have ever driver or owned. It is solid on the highway. Vehicle will stop on a dime without nosing down or swaying. Car corners beautifully, hugs the road. Handles very well on a windy highway and in the snow. Have never fishtailed in the snow or ice. This car has proven to be perfect in every aspect, in my opinion.... in addition to being cute and stylish
Gabriel

writes:
2004 Volkswagen Beetle GL 2.0L Convertible
Review
Pros
Excellent looks and lifestyle purchase
Cons
Impractical unless you are really single
Your Answer To Attention Seeking On The Road Lol! — Exciting and fun car to own and drive, looks fantastic with the top down! Performance is not bad, with good pick up on the 2L 8V engine which used to power the older generation Golf GTi. Interior is pretty simple and functional, except that huge long dashboard, not too friendly for Spore car market as I need to stretch to reach my IU for my cashcard, trick is to keep separate cashcard for manual parking. Definitely a good-looker on the road, not very common, and if you are into seeking a second glance from other road users, this car will do the trick nicely. Practicality is pretty much on the low side, tighter rear legroom due to additional safety feature in the rear, and a relatively almost useless trunk space! Solidly built soft-top, windnoise hardly intrusive when driving top-up even at highspeed cruising up to 120km/h, and body is solidly built without the common body jerk, as compared to Peugeots and Renaults CCs. Swaped my original VW 16" grandma rims for a set of sporty 17" wheels, while ride quality suffers a bit but sure looks much better! Suspension a bit on the softer side, but not too bad for a heavy car. Gas consumption is a bit on the less economical side, at approximately 390km per approximatelly 50L full tank, mixed city/ expressways driving, usually lasts me for a week. Probably will keep this for a while before I decide on a new convertible... maybe the Volvo C70, Audi A4 Convertible or BMW 6-series convertible.
emilyroseh02

writes:
2004 Volkswagen Beetle GL 2.0L
Review

This Little Bug Will Only Break Your Heart. — This car was my dream car when I bought it, but now it is just a money sucker. I have put in the same amount in repairs as I put in to purchase it and all of the problems are still not fixed. Breaks needed replaced. The air pump, timing chain, throttle control, and ignition coil have all died while I was driving it and gave no warning as to when those would happen. Mechanics would say the car is fine and then one thing after the other would happen. The car has been in the shop at least 8 times in the past two months. All the dealers that fix it charge way too much since it is a foreign car. While this car is cute and fun to drive, it is absolutely not worth the repairs. Never buying VW again.
RickELake

writes:
2004 Volkswagen Beetle GLS 1.8L Convertible
Review
Pros
The new VW Beetle convertibles are just great fun cars to drive - so easy to live with.
Cons
None of any consequence.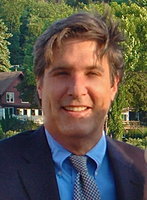 2004 Vw Beetle Turbo Convertible — I bought this 2004 VW Turbo convertible as a fun car following my Audi TT Quattro. What most people don't know is that they are basically the same car on the same chassis with the same engine. The VW had some people and cargo space - which the TT did not; Power felt nearly identical though the TT's lower center of gravity was far better at handling; the VW had a better suspension though - so the ride was superior. With the top down, this car easily can be used as an SUV for cargo. Probably the best all-around cars for fun, style, practicality and economy on the market today.
Primary Use: Family transportation
jstreet25

writes:
2004 Volkswagen Beetle
Review
Pros
I primarily zip around town. This car is a great little zipper!
Cons
Repair costs are awful!!!

Tears Of A Clown Ca — This car is screaming yellow and very cute. I get lots of positive comments from others. The front seat is very roomy and comfortable. The car is built solidly and I do feel safe in it even though I've heard horror stories about having a wreck in one. I bought it used and with what I thought were some minor problems. However, the mechanic told me the costs to repair these minor problems would be excessive. For example, in the Pontiac I used to drive, I got the fuel filter changed for free with an oil change. Now, in the bug, it costs over $60 plus tax just to get the fuel filter changed. Wow!!! You can't get away from the fact that it's a blast to drive though.
Primary Use: Family transportation
Kevin

writes:
2004 Volkswagen Beetle GLS 1.8L Convertible
Review
Worth Buying — This car was amazing I miss it terribly it drove like a dream looked good and was roomy downfalls with this car though is they has a week body structure and constantly blow sensors a little stupid things go wrong with the car
Primary Use: Commuting to work
Sam

writes:
2004 Volkswagen Beetle Turbo S
Review
Pros
fantastic amazeing sexy
The Coolest And Sexiest Car In The World — this is 1 cool car to drive get attention from everyone they all look specially if your a guy driving it. others come and go but this remains it never gets old if you pull up outside Monte Carlo in a 3 years old Mercedes it shows your poor but if you do same with a 10 years old Beetle it shows your style and character. i recommend this car to everyone. it is built to last just like a German U-Boat and its solid like Panzar Tank what mroe can i say
jsryan13

writes:
2004 Volkswagen Beetle GL 2.0L Convertible
Review
Pros
Very Sporty, great on gas!
Cons
Small backseat and trunk

Great Sporty Convertible — I bought this car as a fun weekend or part time commute vehicle. It is very comfortable , rides smooth and quiet. The gas mileage has been excellent, I very seldom use backseat, very small, wouldn't be comfortable as a family car. It has great acceleration as well I have put 4000 miles on it in 2 years I've owned it. Never had any engine or major problems with anything. Has been a great car to own!
Primary Use: Sport/fun (spirited driving, track racing, off-roading, etc.)
Displaying 1 - 10 of 15 2004 Volkswagen Beetle reviews.
Looking for a Used
Beetle
in your area?
CarGurus has

11,377

nationwide Beetle listings starting at

$1,200

.