2004 Toyota Camry
User Reviews
Average Ratings from

38

reviews
Performance:
Appearance:
Build Quality:
Overall:
Review Highlights
Click to filter reviews below
Displaying 11 - 20 of 38 2004 Toyota Camry reviews.
Charles

writes:
2004 Toyota Camry XLE
Review
Pros
Comfort, economy, reliability.
Cons
Poor traction in wet/snowy weather; risk of trying to open someone else's cream-colored Camry. There are a lot of them out there.
Efficient And Comfortable, The 2004 Camry Is Great For In-town Errands And Long-distance Travel. — Odd as it may seem, our 2004 Camry LXE is our luxury car. After years of driving gently-used hand-me-downs (our other car is a 1995 Camry LE), we bought this one new, and have loved it ever since. With regular maintenance, it still feels and looks like new, except for a small dent in the rear fender. Apropos, does anyone make touch-up paint that actually matches a car's original paint? The front seats are comfortable and adjustable to support the back; the back seat has plenty of room for two [grand] children's booster seats and their mom sitting between them, and they can adjust the temperature back there. The trunk is terrific – room for just about anything, especially with the fold-down back seats, which accommodate extra-long items. The optional net that stretches side to side in the trunk to hold packages upright seemed like an indulgence when we bought the car, but it's been very useful, and we miss it when we're using the older car. Improvements over the 1995 Camry include electronic seat and side-view mirror controls, electronic entry, a better set-up for between-seat storage of miscellaneous items, and cup holders that can still be used when the shift lever is forward, in park. [What were they thinking when they designed the earlier model??] Luck-of-the-draw: Neither one of our Camrys has been included in the recent recalls for floor pads or runaway acceleration. The 2004 Camry is our road-trip car, for comfort, dependability, and mileage. Otherwise, it's used in-city, for errands. The only drawback that we've found (and have had to adjust our driving to) is that despite good tires, traction when there's rain, snow, or ice is not always reliable. In slippery conditions, we have to leave plenty of room to stop, and we've learned not to accelerate quickly from a full stop.
Primary Use: Family transportation
Looking for a Used
Camry
in your area?
CarGurus has
78,529
nationwide Camry listings starting at
$1,000
.
Winks

writes:
Pros
Stops on a dime, comfortable, Safe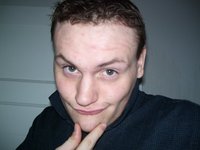 Reliable, Good Looking, Great On Gas — The look of the car is really appealing. It's almost sporty in design. The brakes are amazing, turning is easy, and it gets up to 70 pretty quick. I usually get 30 and up mpg town driving. There's plenty of legroom and the system that came with it was pretty decent. Most importantly it's safe. Got into one accident and walked away without a scratch. This is the only car I've ever been proud of.
Primary Use: Commuting to work
Brendan

writes:
2004 Toyota Camry SE
Review
Pros
Function, Reliability (so far), Better sportiness than other trims
Cons
Boring/more exciting options out there
Overall Pretty Good, Not Overly Exciting Though — Good car. Only given me minor problems, which is great considering its got close to 100k miles. Performace is so so, the se trim actually does tighten the suspension and make it more fun to drive than other trims. But it is a camry and is in essence a boring car. Again, if your going to buy a camry, definitely get the SE trim, it does add a lot.
Primary Use: Commuting to work
CUOL

writes:
2004 Toyota Camry LE
Review

Good Car — This car is a sweet ride. it performs well. it is Japanese and built on an assembly line so it is built better than i expected. its a good car for a good price. it isn't no Mercedes so don't be expecting anything special.very good gas mileage-30 mpg i think. okay it is not a Ferrari. i don't know if anyone thinks driving a cheaply manufactured vehicle. it isn't classic, it isn't European, it isn't handmade.the styling is pretty cool if you ask me. runs well, easy to repair
Primary Use: Commuting to work
Kenny

writes:
2004 Toyota Camry XLE
Review
Pros
Engine, Reliability.
Cons
Suspensions too comfortable
2004 Toyota Camry Xle — Performance: Powerful engine. Good acceleration for highway driving. Like the ECT button which delays the upshift allowing me to enter the powerbend (>6000rpm). That takes up more petrol. But to be honest, my petrol is paid for. Build Quality: Being a Toyota, it is cheap to maintain. And extremely reliable. Appearance: The newer camrys have too much wood for my liking. Perhaps the typical family man in his 40s would like it. However, i am only 19 and i don't like wood. I'm still fine with the amount of wood this 2004 camry has. Not too much. Cost of Ownership: Very good fuel economy for a 2.4L car. I get on average 11.8km/L. And i'm considered a pretty heavy footed. Good car for people who need a powerful enough engine. Fun Factor: Well. It's best suited for highway driving. It's comfortable because the suspensions are soft. But it's not my type of car to drive because i would prefer something stiffer, less comfortable and sportier. Still, it's great fun racing to the next traffic light with this car.
Primary Use: Family transportation
Steven

writes:
2004 Toyota Camry LE
Review
Great Car — great car, the car is reliable, fun to add things to it, like speakers. Could have more power to. It has very good gas milage. The car is roomy. Being a tall person I have leg room in the back seat.
Primary Use: Family transportation
Fahad

writes:
2004 Toyota Camry XLE
Review
Cons
Steering Turn is not much
Camry Is The King — Excellent Handling , Braking , Grip on the Road. The repairs dont need a lot of cost and the parts are cheaper. Appreance from inside is Quite Good and Exterior is in style also. Well the car price dont drop after you purchase it has a good resale value. Gas milage is great also.
Alexander

writes:
2004 Toyota Camry LE
Review
Pros
Does everything well. Very reliable, well built.
Cons
BORING. Steering/braking feel.
Fastest Dishwasher Ever — If you're looking for a car to excite, to reward every drive with a big stupid grin, keep looking. Don't get me wrong, this is a perfectly serviceable vehicle: it will get you where you are going in comfort and safety, but you may not even remember how you got there. Steering and braking feel are practically nonexistant, acceleration feels worse than it is, and the styling is scientifically calculated not to offend or encourage anyone. Sure it's reliable, safe, and sensible. I'd recommend it. Just don't expect too much.
Derek

writes:
2004 Toyota Camry LE
Review
04 Camry. Get One! — I love my Camry. I got it with 22K miles on it, it now has 105K miles, and I've never had to take it to the shop for more than brakes, oil, ect. It's a fun car to drive, it runs smooth, and tires wear great. Premium gas gives it GREAT acceleration, and the gas mileage is awesome for a midsize sedan in 04.
Mike

writes:
2004 Toyota Camry SE V6
Review
Pros
durability of the engine
Cons
squeeks under humidity
Camry — It's a nice average car. The performance is good fro an average care because it has a V6, and the quality is high because it's a Toyota. The only problem that I have is that when it's wet out or humid, the engine belts squeek. I hate that. I'd recommend the car.
Displaying 11 - 20 of 38 2004 Toyota Camry reviews.
Looking for a Used
Camry
in your area?
CarGurus has
78,529
nationwide Camry listings starting at
$1,000
.