2004 Hyundai Elantra
User Reviews
Average Ratings from

26

reviews
Performance:
Appearance:
Build Quality:
Overall:
Review Highlights
Click to filter reviews below
Displaying 1 - 10 of 26 2004 Hyundai Elantra reviews.
Michelle

writes:
2004 Hyundai Elantra GT Hatchback
Review
Pros
mileage, seats are relatively comfortable
Good, Reliable Car For An Old Person (or A Young Person That Drives "uber" Slow) — I hate 4 cylinder cars. The clutch is designed for a grandma, meaning it was initially built with a plate to prevent "stalling" but really just prevents you from shifting/accelerating any quicker than 1gear/minute. Gas mileage is "ok" (35 highway, 27 in town) but remember that it only has 4 cylinders. I always get scared when going over mountains. It is 5yrs old and has over 300,000 miles on it and has had 3 clutches.
Primary Use: Commuting to work
Looking for a Used
Elantra
in your area?
CarGurus has
43,900
nationwide Elantra listings starting at
$1,499
.
Gabriel

writes:
2004 Hyundai Elantra GLS
Review
Pros
Good gas mileage, comfortable, nice look to it
Cons
Not as powerful as I would like
Very Good Economy Car! — The car has average performance thought it was not built for speed. It handles very well and has good brakes. While Korean cars had gotten bad raps in the past, they have come a long way as this car is very well built. It has a reasonable interior that is comfortable with a nice flow and the exterior is kind of sleek as well. It has been easy to maintain with no problems yet to report. It gets very good gas mileage both in the city and on the highway, ~25/30, and is enjoyable to drive. I got it due to the rising gas prices and my explorer wasn't going to cut in Seattle and I don't have any regrets about buying it.
ebarber7

writes:
2004 Hyundai Elantra GLS
Review
Pros
Nice small 4 door car; with great gas mileage,
Cons
None...no standard cruise was a bummer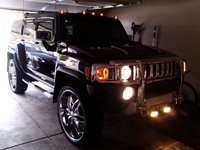 Pretty Good Family Car — Overall good purchase, had the car for 8 years until the catalytic converter needed replacement and traded. Plus needed a truck or SUV type vehicle for more room. 04 Elantra served its purpose. I would definitely recommend this inexpensive gas saver especially during low gas prices..
Primary Use: Family transportation
Denis

writes:
2004 Hyundai Elantra GLS
Review
Pros
Reliable, fuel economic and as generaly speaking for hyundais, lower price tag than the competition.
Cons
If you want to make a ricer car, this is not the car for you. Performance parts for elantras are rare and few.
A Reliable Car That Gets The Job Done At A Lower Price Than The Competition. — First off, I am the only owner of this car, I purchased it new on the Hyundai lot in Sept. 2004. As of right now it has approx. 179000 KMs on the odometer (Apr. 20, 2010). Over 90% of the mileage on the car was done on the highway. I am also the only driver of this car. Performance wise for it's class this car is pretty good I find. I find the 5 speed manual transmission has a really good gear ratio that gives it a better acceleration that I would expect from a car of it's class. I also sometimes tow a trailler that weights in loaded at approx 900lbs along with some passengers and the engine can always keep the car up to posted speeds unless you are doing highway speeds going up a hill where it will lose 10-20 km/h by the time you get to the top while using 4th gear and a have the accelerator pedal pushed at least half way down. Keeping in mind that this is a small car and I'm putting it through paces normally you would use a truck or SUV to do, I'm very satisfied with how the engine performs. Braking on the car is decent but could be a little better in my opinion. I find once you start adding weight into the car (passengers, objects or trailer) it doesn't stop as easily as it should. As for handling I very much like this car since it does not have fancy traction control systems like used on most newer vehicle. I like to have full control of a car as this way you get to know it's limits, traction controls just hide these from you and I don't like that idea whatsoever. As far as quality goes I can't complain. Following the recommended maintenance schedule definately keeps a car in good shape. I've had both O2 sensors and the fuel pressure sensor replaced under warranty for being defective. Other than that I've had two bad luck incicent. The first one involved a rock flinging through the front grill and hitting just the right spot which busted one of the pipes on the air condenser unit (I believe that's what it's called) which drained all of the freon in the AC system. Had to replace the unit and get new freon put in the AC system. The second incident totaly my fault, I jacknifed a trailer into the left side of the car which dented the quarter panel and bumper. Both these unfortunate incidents dinged me about 500$ CAD each to fix. As far as gas costs go it's in the same ballpark as other cars of it's class. I have not noticed any fuel mileage increases over time. Having a 45KM one way commute to work I do notice a difference of between 5 and 10$ of gas used up in a week if I drive faster on the highway (in the 130-140 km/h range, pretty much whatever the flow of traffic is going in the passing lane). Maintenance I find is a bit pricey but I am still taking it to the dealership as I find they treat me right and don't feel the need to risk going to one of those sometimes shady looking private shops to get my maintenance done. As far as appearance and fun factor goes, those are not things I care about all that much so I will not spend much time on them. For appearance as long as I don't find a car ugly I would consider owning one. As for fun factor, I regard my car as a tool to move my rear end and whatever gear I need from location A to location B. If you want a car to have fun with, get a fuel guzzling sportscar.
Primary Use: Commuting to work
christto

writes:
2004 Hyundai Elantra GT Hatchback
Review
Pros
The hatchback, the seats, the sunroof, its a nice car for the money. I test drove quite a few different cars. Certainly a better value than a Nissan Sentra.
Cons
Had to buy the manual online - no Haynes or Chilton's available. The ride is rougher than I am used to, but I guess that is the GT stands for. You need to be near a Hyundai dealer to get parts.

A Great Car With Some Style-needed A Hatchback, Love The Leather Seats, The Sunroof And The Cruise — I have been driving high mileage cars for a long time - spend a thousand or 1500.00, run it for a year or so, replace it. I am a musician, so I love the hatchback - really don't want to waste the gas on an SUV. I am 6'4" tall and 270 pounds - the headroom is a little tight because of the moonroof, but the seats are very comfortable. Took a 5 hour drive - the seat is adjustable and made for a pleasant ride. 80 MPH most of the way, the car handled it nicely. (It has 75,000 miles on it.) Car now has 140,000 miles on it. At 90,000 took it from WI to Washington and Portland and back. Absolutely no problems, and handled the Montana and Idaho mountain curves VERY well (was driving 10 - 20mph faster than posted speed limits). This past year, strapped 2 kayaks to the roof with a cheap roof rack, added a trailer hitch for a two bike rack, and went camping several times. I just found out it needs front end work, (tie-rod ends, a wheel bearing and a new radiator, but I think that is to be expected at its age. I put just a wee bit under 200,000 miles on the car before it was stolen. Other repairs that were needed between 140,000 and 200,000 were the two O2 sensors, the flex pipe in the exhaust system, the evaporative canister. It needed various suspension and steering parts replaced, but I live in a city that thaws and freezes often,creating a minefield of potholes. The one thing that failed that I didn't think was appropriate was the radiator developed a crack in the plastic filler pipe. Time to replace the car, I am on a budget, so I see if there are any decent/inexpensive Elantra Hatchbacks available.I find a few 04-06 hatchbacks, but they are are overpriced. I end up buying an 02 Mazda Protege 5. Its just too small, and I go back on craigslist just to see if there are any new listings. 2 hours away I locate an 04 Elantra GT with 98,000 miles, a new clutch and a new water pump/timing belt. I borrow some money and go take a look. Its in absolutely beautiful condition. My used car expert says buy it. I drive it back from Chicagoland, getting 33 miles to the gallon at 75 - 85 mph. It is in better shape now than the car it replaced when I bought that one 7 years ago. Looking forward to hauling kayaks again!
Primary Use: Commuting to work
zukiguy

writes:
2004 Hyundai Elantra GLS
Review
Pros
Great gas mileage, low maintenance
Cons
Kind of gutless, simplistic styling

Cheap, Reliable Transportation — This car was purchased used and had been in a pretty serious accident. It was repainted and the driver door and headliner replaced along with a few other bits an pieces. I took a chance and got it cheap. Best $5000 I've ever spent. Over the years I've had to replace tires, change the oil, and the regular wear items. All 4 struts were replaced about 2 years ago and most recently the clutch (just over 100K). For the money I've spent in service and replacement parts this still comes out to some really cheap transportation. My particular model doesn't have cruise control and that really stinks on long trips. A few of the interior trim pieces have started to come apart (sun visor mirrors, fan controls, etc). Other than that I plan to drive this car until the wheels fall off and then maybe buy another much newer but still used Elantra or Sonata.
Primary Use: Commuting to work
Rick

writes:
2004 Hyundai Elantra GT Hatchback
Review
Pros
Tons of room, good on gas, excellent ride, fantastic brakes, tremendous value
Cons
Underpowered 2.0L engine, some handling quirks
Hyundai Elantra Rocks! — Great little car with tons of room inside. The hatchback design allows me to fold the rear seats into the floor and get all my telescope gear into the back with no fuss. The leather interior is comfortable and quiet. The ergonomics are well thought out, and the ride is relatively tight and rattle free. The 2.0L petrol engine is a bit underpowered, but performance is decent. Handling is nicely neutral until 8/10ths, at which point understeer comes into play. It does have a tendancy for throttle-off snap oversteer - so be careful! The four wheel disc brakes with ABS are fabulous. I did some hypermiling with the car and got approx 45mpg over a 160 mile trip, which is fantastic! Bottom line: it's a roomy, fuel efficient car that is well built and has enough fun in it to be interesting. For the price ($19,500 in 2004) you can't beat the value.
dgood

writes:
2004 Hyundai Elantra GT
Review
Pros
Good gas mileage, like my six speaker music system, comfortable ride and good pick up.
Cons
In 35K miles, I have replaced two headlights and now need to replace the parking lights. Paint is almost as thin as nail polish

Zowski

writes:
2004 Hyundai Elantra GLS
Review
Pros
Great car for the price.
Cons
Rear headrest tend to block a portion of your rear view.

Nice Car, Handles Good, Good Mileage, Plenty Of Hp From Its 4 Banger. — Only had the car two months but the more I drive it the more I like it. It a relatively small car but has plenty of room inside for my large (fat) 6'2" bod. A lot more room inside than most of the other Asian imports that I drove. Handles well, good on the gas (getting about 21 mpg in the city, haven;t done any road trips in it yet) and has good pickup. I also like the fact that it doesn't have a lot of those "moron" devices in it (like the cars that LOCK your door when you put it in gear, or the ones that think they know when you need to turn your lights on for you, or not being able to crank the motor without your foot on the brake, etc...). Overall rating 8.5 out of 10.
Owner for 0 years, 2 months
Miles Driven per Year:10,000
Mike

writes:
2004 Hyundai Elantra GLS
Review
Cons
its a friggin elantra!
Displaying 1 - 10 of 26 2004 Hyundai Elantra reviews.
Looking for a Used
Elantra
in your area?
CarGurus has
43,900
nationwide Elantra listings starting at
$1,499
.