2004 Chevrolet Monte Carlo
User Reviews
2004 Chevrolet Monte Carlo
Review Ratings
Average Ratings from

34

reviews
Performance:
Appearance:
Build Quality:
Overall:
Review Highlights
Click to filter reviews below
Displaying 1 - 10 of 34 2004 Chevrolet Monte Carlo reviews.
CanadianGord

writes:
2004 Chevrolet Monte Carlo SS Supercharged
Review
Pros
A rocket on wheels! This car turns heads wherever I go! People actually stop me as I get into my car, or honk at me from the next lane and ask me about the car!
Cons
Higher car insurance costs and general maintenance is expensive because the engine compartment is so crowded due to front wheel drive engine.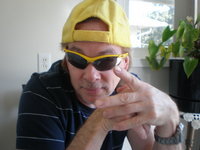 Take Heed, Owners Of Japanese Cars! This Is What American Car Engineering Is All About!! — My 2004 Monte Carlo SS Supercharged 3.8 V6 is the nicest car I've ever owned. It rates as much fun to drive as it is to look at standing still,(which isn't too often) with it's shiny yellow sporty paint job and beautiful black leather interior. I've owned it since September 2007 at 28,000 miles put on by the lady who leased it from the dealer for 3 years. It has better acceleration by far than the three Corvettes I have previously owned. ('75, '78 and '79) and is every bit as much fun to bend around a sharp corner as it is to unleash the 13 psi Eaton Supercharger out on the open highway. It has easily kept up with much more powerful V8's pushing 390 HP such as the Toyota Tundras and Nissan Titans in the passing lanes, even though it only pushes 240 HP! The styling is great and really attracts a lot of attention. I've had compliments from both young and old everywhere I go. The interior is as nice as any leather interior I've seen in any luxury car and still has that "new car smell" every time I open the door. The CD sound system blows away any standard system I've had in any car before this one. It is a 6 speaker amplified "Monsoon" system that came with it and it ROCKS!!! The Bass just jumps out at you even at low volumes. The heated seats are a blessing on those cold mornings and evenings and the HUGE trunk comes in so handy when shopping at Costco. The collapsible rear seat is a real handy item, too! Ladders and longer items fit easily into this car. The 4 wheel disc brakes work effortlessly even at high speeds and the stability in high speed cornering is impressive to say the least. There are no rattles, squeaks or other annoying noises that most used cars seem to develop. The engineers at Ward Engineering have done an admirable job in designing a sports car that has all the features and advantages of a big solid car combined with a race car feel. Not an easy thing to do!! I've noticed that switching to Castrol Syntec 5W-30 oil has made a big difference to my gas mileage. Well worth the extra money for the high-end oil. I'm now getting an extra weeks worth of driving before a fill-up. About 28 mpg around town and easily 35 on the highway. As far as power, I've had it up to 120 mph numerous times on long trips, and it feels as if I am going 60 mph, it's that smooth a ride with no steering wheel bounce or front end shimmy. A very solid and responsive machine, indeed! The "fun-factor" is off the scale with this car, as I look forward to driving to work each day, unlike most of the cars I have driven in the past. It has every imagineable option you can desire in a car, and some I was surprised to find. Also, due to the front wheel drive, this car is incredible in deep snow! It is a big, heavy vehicle which helps trememdously in slippery snow. I remember back a few years ago, when I lived on a terribly steep hill, just how easily and effortlessly the Monte Carlo plowed right up the hill. I took only a short run at it as there was a sharp corner at the bottom, and it made it all the way to the top! This was a road that all the neighbors were afraid to use and were parking their Ford trucks at the bottom!! Another bonus to owning this car! Peace of mind in the worst weather conditions Canada can throw at it!! An update as of April 22, 2012...I have just purchased a "G-Force Performance Chip" for this vehicle and am astonished at the difference it has made to my gas mileage, acceleration and overall performance! I have gained at least 30 HP, my gas mileage has dramatically improved and acceleration is now instantaneous. The G-Force website is easy to find on the Internet, and I would HIGHLY RECOMMEND anyone and everyone to make the $69.95 purchase for their vehicle A.S.A.P. Why give your hard-earned money away to the oil barons when you can cut your trips to the gas stations by installing this little gadget. It takes less than 30 minutes to install it, and will virtually pay for itself in the first month after you get it. I noticed a huge difference almost immediately and am very impressed with this product! It does EXACTLY what it says it will do. ( Reprograms your onboard engine computer to optimize horsepower, fuel / air mixture to 14.5 to 1 ratio, reduces emissions and betters engine overall performance.) I now buy gas once a month instead of every 10 days! This product really works! Buy it!! It's the best $69.95 you'll ever spend on your vehicle!
Primary Use: Commuting to work
Looking for a Used
Monte Carlo
in your area?
CarGurus has

2,683

nationwide Monte Carlo listings starting at

$875

.
SSpock

writes:
2004 Chevrolet Monte Carlo SS Supercharged
Review
Pros
Nice handling and good looking coupe with reasonable power and decent build quality.
Cons
Torque steer, numb steering, speed limiter set lower than a baseline Hyundai.

Surprising Fun, Composed And Fast Car, That Surrounds You In Leather And Comfort — I bought this car new. And from day one, it was a blast to drive. Acceleration is smooth and linear. When the supercharger kicks in, it feels like you are being catapulted from behind. Speed ceases to go beyond the indicated 112 mph (due to the limiter), but the car feels composed and solid at speed. The supercharger maintains speed easily with the cruise control engaged. I see the complaints about gas mileage, but using synthetic oil in my beast since the first oil change, I got better than 28 mpg highway driving with speeds averaging 70 or more. I easily got 30 mpg driving sensibly (which admittedly, is hard to do). So I have ZERO complaints about gas mileage. I'll take zero to sixty in under seven seconds and nearly 30 mpg any day. And though it isn't the prettiest car (nor the fastest) on the street, mine always draws compliments. Fit and finish is better than expected for a Chevy. Perhaps the Canadians can teach the Yanks a thing or two about quality. Nevertheless, very few demons have shown their faces in my SS. The tire pressure monitor had a hiccup in the first 2000 miles, and the moonroof decided not to cooperate at approximately 15,000 miles, sticking partially open. But Chevy fixed everything under warranty and the only costs incurred in the first 2 years of ownership were the typical oil changes and tire rotations you would expect. Nothing out of the ordinary. I traded this car after 2 years and 36,000 miles. And I still miss this car. I had no regrets buying this car and would have bought another, had Chevy continued to build them. But no. Only used Montes are now available. With any luck, you can find a well cared for supercharged model that will give you loads of fun miles as mine did.
Primary Use: Commuting to work
R_MIKE

writes:
2004 Chevrolet Monte Carlo SS
Review
Pros
Its big and comfortable, trunk is large

Wish I Could Replace It With Anouther Brand New One. — Nov23,2011 - 242,000 miles and still the best car I ever owned. Bought my brand new Blue SS in 2004, today Oct 09 I have 174,000. So far its been the best and most reliable car I ever owned in my life. Yea ... it could have used more power, but the gas mileage would have suffered, And yes it could have been rear wheel drive, but would it have got me home during a snow storm? The best part ... best heated leather seats ever made! I travel for my job and I choose to drive then to fly and this is first class all the way!
Primary Use: Commuting to work
Shaun

writes:
2004 Chevrolet Monte Carlo SS Supercharged
Review
Pros
Handling, Acceleration, Appearance
Best First Car Ever! — I love this car, the performance is outstanding, quick acceleration and the speeds builds quickly due to it's factory supercharger. It's build quality isn't the best, doesn't warn you of power steering fluid, but you'll find out about it hen your car starts to whine... I had a regular 2001 Monte Carlo SS before this one and it kept me alive through my first car accident( 50 MPH with no seatbelt collision... ), so I can't knock the build quality too much... Very fun to drive... The interior is full leather and very clean, cream and white to match the outside paint of white and silver trim along the bottom... Maintenance is where the money kicks in, gas burner, premium gas only, no doubt, due to it's dual exhaust and 6-cylinder supercharged engine. Along with speeding is coming to sudden stops, so the breaks wear fast, well with me they do =p Beside maintenance and build quality, it's an overall fun car to drive and very smooth, after 40 MPH, is when the boost from the supercharger kicks in, so that's when the fun starts! For $12,000 used, the best fun a 18-year old first car owner will ever have!
Creighton

writes:
2004 Chevrolet Monte Carlo SS
Review
Pros
Great car, looks fantastic, (Inside and out) gets 30 MPG HWY, sounds great at about 5600 RPMs ;) I think it's safe to say. "I love my car!"
Cons
Front-wheel drive.....
I Love My Car! — The 2004 Chevrolet Monte Carlo SS has the strongest V6 I have seen. Unfortunately it is only a V6. That means when you get on it (For whatever reason) it's like driving a restricted engine. Of course they do offer a supercharged V6 and I can only imagine how much more power that would give you. One more thing on the downside and then I'll talk about something good about it. Who invented the front-wheel-drive? I would like to ask them what the point in that was, then I would like to ask Chevrolet why they made the Monte Carlo a front-wheel drive. But other than those small details that only someone who likes cars would notice, the car drives great. It is a couple of years old but in no way looks like it. It's only got 22k miles on it and has had no problems at all even though I've driven it everywhere. It's got great fuel mileage which is good in todays world. (I like to call it a fuel efficient racecar). Great car, looks fantastic, (Inside and out) gets 30 MPG HWY, sounds great at about 5600 RPMs ;) I think it's safe to say. "I love my car!"
Alex

writes:
2004 Chevrolet Monte Carlo LS
Review
Pros
Good gas Mileage, Good power, good driving comfort
Cons
Feels underpowered, Build quality is lacking
Good Car For School Or A First Car, Not Going To Win Your Heart Over — Great car for school. It has decent horsepower and handling for such a large couple. The driver is very comfortable with the space around the driver. There are some rattles that accompany any Chevy model car. It is very well styled, however you see a lot of them. The gas mileage is outstanding for a V6 and maintenance costs are minimal. It's not going to get your adrenaline going.
Primary Use: Commuting to work
Roman

writes:
2004 Chevrolet Monte Carlo SS Supercharged
Review
Pros
Looks Great, Very Comfortable Drive, Interior is gorgeus
Cons
Gas milage isnt that great
My 2004 Monte Review — I love my car, drives nice and smooth has that pull when you need it, the gas milage isnt too too great though. Insurance is fairly expensive but thats ok. Love the way it looks, hell of fun to drive, especially with my nice 146db sound system in the trunk... KING KONG
cargurugmsteve

writes:
2004 Chevrolet Monte Carlo SS Supercharged
Review
Pros
sporty 2 door, fun to drive, 30 mpg hiway, east to mod if thats your style.
Cons
2 doors can be little awkward with many passengers, needs premium fuel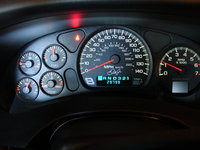 Great Sporty Looking 2 Door — like the sporty appearance, and good firm handling, fun super charger driving, good hi-way economy of 30MPG plus. comfortable driving and riding, best for a couple or small family because its a two-door. decent power for a V-six. has surprisingly good luggage volume, which is good for trips. must fill with premium fuel because of supercharger as not to damage engine when or if you use its good passing power.
Primary Use: Sport/fun (spirited driving, track racing, off-roading, etc.)
Hammer883

writes:
2004 Chevrolet Monte Carlo LS
Review

BlackBeltB

writes:
2004 Chevrolet Monte Carlo SS
Review
Pros
Handles Great, Very Reliability, Awesome Gas Milage, Nice and Comfortable, Sporty/Luxury Full Size 2dr Coupe
Cons
Stock Brakes/Rotors, Once I replaced them with Cross Drilled & Slotted Rotors All the Around and with Ceramic Pads All the way around It Fixed All the Brake Problems!!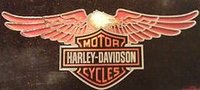 Sinister Super Sport — Just Love this Car All the way Around!! Great Looking, Sporty, Handles Great almost like my former Corvette in turns at higher speeds grips the road nice, but definitely gets way better gas millage 23+City / 28+Highway.. Weather your Young or Old these are great vehicles to own.. One of the Best Vehicles I have ever owned, Hands Down a Keeper..
Primary Use: Sport/fun (spirited driving, track racing, off-roading, etc.)
Displaying 1 - 10 of 34 2004 Chevrolet Monte Carlo reviews.
Looking for a Used
Monte Carlo
in your area?
CarGurus has

2,683

nationwide Monte Carlo listings starting at

$875

.