2003 Saturn ION
User Reviews
Average Ratings from

21

reviews
Performance:
Appearance:
Build Quality:
Overall:
Review Highlights
Click to filter reviews below
Displaying 1 - 10 of 21 2003 Saturn ION reviews.
stephsters8cats

writes:
Pros
The car is very smooth driving, comfortable, just the right size. Very good on gas.
Cons
Problem with knocking noise behind glove box.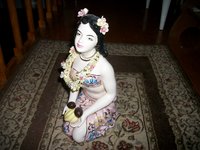 I Love The Car! — This car was purchased from a private seller who took excellent care of it. I have had very little maintenance done to it since purchasing in Feb. 2014. I would absolutely recommend this car to others. I just have to get the knocking noise behind the glove box tended to - I have been advised about this situation by several people.
Primary Use: Sport/fun (spirited driving, track racing, off-roading, etc.)
Looking for a Used
ION
in your area?
CarGurus has
1,481
nationwide ION listings starting at
$1,350
.
Bat228

writes:
Pros
Great gas milage - Very Reliable - Low Maintenance costs - Awesome stereo
Cons
Nicely equipped but not a luxury car...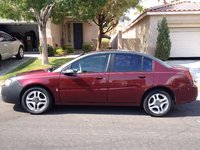 Great Commuter And Reliable For Family — Has been a great car for the wife. Fun, safe & reliable. I see why there are so many Saturn ION followers. The maintanance has been easy and affordable, the ride is nice and smooth & the car stops fast and straight.
Kevin

writes:
2003 Saturn ION Base
Review
Pros
It was inexpensive for the amount of straight-line power in a brand new econobox back in its day
Cons
Suspension, handling, pizza cutter rims
The Devil's In The Details. — In my young and stupid days, it blew the doors off of Korean four-cylinders in a straight line (and even beat my wife's Miata and my friend's Ford Explorer Sport Trac), but it can't handle to save its life. 159,000 miles later, the engine is still going strong after beating the hell out of it (but leaks oil), and I haven't even changed the transmission fluid. The downsides might seem minor, but they're really big to me. I've never driven something with such incompetent handling (and I was a car detailer and auto parts delivery guy in past lives). I've even done the struts, shocks, and bushings, and it still sucks. It's amazing how poorly engineered the ION1 suspension was, and it's easy to see why the level 1 was canned the very next year. It's also easy to see why GM couldn't compete in the segment. The car is ugly, and the seats are uncomfortable on long trips. As long as you change out the flawed timing chain tensioner and re- torque flywheel yourself, though, the engine is my favorite four cylinder of all time. (I hear loose flywheels are common on GM's.) I get about 27 mpg. I'm the original owner. I run synthetic oil and drive the car like I stole it at a current rate of about 30,000 miles a year.
Primary Use: Commuting to work
Rae Anne

writes:
2003 Saturn ION Base
Review
Pros
i like everything about it
Cons
the plastic like body.
Nice — overall the car is pretty good. we havent had to really replace anything on the car except for tires. the performance is average. the apperace looks nice and the interior is comfy. the car is a nice daily driver type of car.
Primary Use: Family transportation
Maggie

writes:
2003 Saturn ION 3 Coupe
Review
Pros
quick, reliable, comfy!
Cons
parts kind of expensive!
I Love It — accels well, handles the road awesomely, power pretty much everything, little repairs, reliable, awesome on gas, available in manual! looks good, super fun to drive. headlights arent the brightest, but can be fixed with aftermarket bulbs, parts are fairly easy to find second-hand, but to buy new can get a little costly! overall, i love it, since parts are rarely replaced.
Primary Use: Commuting to work
Michelle

writes:
Saturn Makes A Great Car — It drives nice. It looks really good. It really is a SHARP looking car! It gets GREAT gas mileage. I can go to work and home for a week on a quarter tank of gas. This car is fun to drive.
Primary Use: Commuting to work
George

writes:
2003 Saturn ION Base
Review
7 Out Of 10 — performance-needs a bigger engine Great Gas Milage fun bc its a stick very basic appearance but nice bc the plastic doesn't rust or get very dirty needs better wipers. overall i like having it and am glad i didn't pick the taurus
Primary Use: Commuting to work
Robert

writes:
Good For Starting Drivers — high gass mileage, diffrent, hate the appearance. the body is made of diffrent material and the speedometer is in the center of the dash. the car has good acceleration and is fun to crusie in but again the body needs work.
Danette

writes:
Daniel

writes:
2003 Saturn ION Base
Review
Saturn — Cheap piece of crap. It gets me around and I don't feel so bad when i go back to it and see dents in the hood, scratches on the side, and rubs on the bumpers. She is rippin with 140 bhp and 120k miles... If anyone has advice about zipcars please let me know how it is.... Getting tickets and parking this piece of crap is starting to get annoying!
Displaying 1 - 10 of 21 2003 Saturn ION reviews.
Looking for a Used
ION
in your area?
CarGurus has
1,481
nationwide ION listings starting at
$1,350
.