2003 Saab 9-3
User Reviews
2003 Saab 9-3
Review Ratings
Average Ratings from

33

reviews
Performance:
Appearance:
Build Quality:
Overall:
Review Highlights
Click to filter reviews below
Displaying 1 - 10 of 33 2003 Saab 9-3 reviews.
Tyler

writes:
2003 Saab 9-3 Linear
Review
Pros
good looks, good performance, unique characteristics
Cons
more expensive repairs than a Civic or Corolla
Saab 9-3 — Remember these ratings are relative. For a poor, married, college student, this car is about as good as it gets. Solid performance. Not a burner in a straight line, but fast enough to have fun. Get the Arc if you need better acceleration. One of the best handling front wheel drive cars I've driven. Balanced, good turn in and minimal understeer. Very fun to drive. 30-35 MPG on the highway. Great interior. Comfortable seats. Soft leather and heated. High quality sound system and sunroof/moonroof. It's needed a few repairs, but I bought it used, so that's to be expected. Nothing major and no repeated repairs. It's a great choice for people who want a quality sport luxury sedan, but want something more unique than all of the BMWs and Audi's out there. The Saab has all the luxury, styling and most of the performance of the germans (maybe even better than a comparable Audi, a little behind a BMW) at a much lower price (used resale value). I've driven multiple Audi A4's and BMW 3-series 2001-2004 for comparison.
Primary Use: Family transportation
Looking for a Used
9-3
in your area?
CarGurus has

1,486

nationwide 9-3 listings starting at

$1,999

.
Viggen1

writes:
2003 Saab 9-3 Vector
Review
Pros
You do not see many of them
Cons
It was built under GM ownership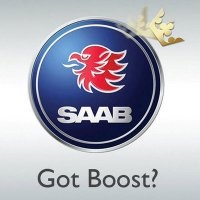 Saab 9-3 Vector — I like this car because it shows you are different. People who drive SAABs know about standing out and not following everyone else. If I wanted a car that everyone else has I would have got a BMW, Audi, or a Mercedes-Benz
purdyboyfloyd

writes:
2003 Saab 9-3 SE Convertible
Review
Pros
ride, looks, looks, turbo action is real,
Cons
Ignition start is questionable even with new battery and tested ok alter., cup holder is a joke, lights are weird,

A New One With Warranty Is The Way To Go. A 2003 Convert. W/80k Miles For $7k Is A Good Deal — I purchased a used 93 SE 2003 convert. extermely cool smooth drive. Almost no engine noise or vibes... SID was gone when I bought it, so can't complain, but I do want to replace that. Internal and external car was very well maintained, looks almost new. Mechanically, the SPORT switch is like warp speed... with Michlens, the road hug is like no other... it's amazing all this from a 4 cly. engine. The things that seem to be a common theme in negative reviews, like the poor cup holder (spilled a complete cup of boiling coffee.....) the light switch and roof switch hard to reach when driving... No elec. windows huh, in 2003, and the trunk lock is a real enigma... all this one adjusts to to have the sport ride I've described. I do not venture to far from home, as the roulette will it start will it not start is very intimidating. It's the only thing negative I have to say... I'm told it the crankcase position sensor... three times in four months. Not a good average... Overall I'd give this SAAB 4.5 out of 5. HOWEVER that balsted engine light just will not go out, and I'nm trying to fix it myself, as I've read all the horrr reviews about sensors being replaced but not correcting the probles. Most disturbing is the It seems to be a tempermental car. I've had it four months, and while nothing has broken down... it seems like a roulette wheel when you turn it off... and expect it to start again. For this reason I'm afraid to venture more than shouting distance that my wife would asst. me in seeing how i bought a man car...
Primary Use: Sport/fun (spirited driving, track racing, off-roading, etc.)
cmaranjana

writes:
2003 Saab 9-3 Linear
Review
Pros
The seats are very comfortable. It's a very simple looking car from the outside and doesn't draw very much attention from law enforcement. A fantastic project car if you want something that is turbocharged from the factory.
Cons
Parts can be hard to find locally. I found almost all of my parts online.

A Sporty Sedan With Excellent Fuel Economy! — This 9-3 has good amount of power and torque with excellent fuel economy. I drive fairly aggressively and still manage to get about 28 MPG combined. This car is extremely balanced through corners and is a total blast to drive on the highway. The sound system is great as well.
Primary Use: Commuting to work
Ben

writes:
2003 Saab 9-3 Vector
Review
Pros
very comfortable cruiser, solid and safe,
Cons
Fuel economy,The black coating on the climate control buttons wears off very quickly and looks horrible
A Dependable Good Looking Saloon — Alot of car for your money.feels very well screwed together,beautifully quiet and comfortable,fuel ecomomy not great but makes up for it with a very slick gearbox and plenty of standard equipment.Has some get up and go when you need it but is so quiet you wouldnt know it unless you stare at the speedo.
Primary Use: Commuting to work
Joseph

writes:
Pros
Speed, pickup and fun to drive
Cons
interior electrical problems; the car is too smart for its own good!
2003 Saab 9-3 Arc — I love this car, the 2.0 Turbo is good on gas and has amazing pickup. No repairs needed, so the cost of ownership ahs been cheap! Really fun car to drive. A few interior electrical problems but they were easy to fix.
Primary Use: Commuting to work
Andrej

writes:
2003 Saab 9-3 Linear
Review
Pros
fun, safe, fast, and cheaper to run then bmw or audi since it was GM owned
Great Car! Would Recomend Maual Since Driving Is A Blast! — A really underrated car that makes a great alternative to bmw 3s or audi a4s. In a world where a 3 series is every other car, this is truly a head turner. Fun to drive, and a really good turbo completes this ride!
Primary Use: Commuting to work
Helge

writes:
2003 Saab 9-3 Linear
Review
Probably Not My Last Saab. — A nice, powerful sedan with clean lines and appearance. 2,2 litre TiD engine, no extencive styling which made it a kind of anonymous vehicle with LOADS of torque. A reliable and comfortable ride, allthough anonymous. Average diesel consumption = 0,65 - 0,70 litres/10 km.
Primary Use: Commuting to work
Cian

writes:
2003 Saab 9-3 Vector
Review
Pros
Quick, comfortable, spacious, safe
Saab — Comfortable, yet quick! Has given no problems since purchased, and is still as good performance wise. Nice leather seats, aircon, and of course, it's very safe. Would prefer a little more fuel economy, but that's about it. All in all, I'm happy to keep it for a while longer. That said, if somebody offered me an Audi S5, well...
Andrew

writes:
Pros
Good mpg, lasts forever, sturdy build, attractive, fun to drive, has good
get up and go. great handling
Cons
low to ground, easy to scrape,

Displaying 1 - 10 of 33 2003 Saab 9-3 reviews.
Looking for a Used
9-3
in your area?
CarGurus has

1,486

nationwide 9-3 listings starting at

$1,999

.