2003 Saab 9-3
User Reviews
Average Ratings from

34

reviews
Performance:
Appearance:
Build Quality:
Overall:
Review Highlights
Click to filter reviews below
Displaying 1 - 10 of 34 2003 Saab 9-3 reviews.
Viggen1

writes:
2003 Saab 9-3 Vector
Review
Pros
You do not see many of them
Cons
It was built under GM ownership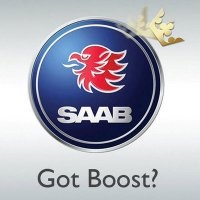 Saab 9-3 Vector — I like this car because it shows you are different. People who drive SAABs know about standing out and not following everyone else. If I wanted a car that everyone else has I would have got a BMW, Audi, or a Mercedes-Benz
Looking for a Used
9-3
in your area?
CarGurus has
1,295
nationwide 9-3 listings starting at
$1,783
.
Tyler

writes:
2003 Saab 9-3 Linear
Review
Pros
good looks, good performance, unique characteristics
Cons
more expensive repairs than a Civic or Corolla
Saab 9-3 — Remember these ratings are relative. For a poor, married, college student, this car is about as good as it gets. Solid performance. Not a burner in a straight line, but fast enough to have fun. Get the Arc if you need better acceleration. One of the best handling front wheel drive cars I've driven. Balanced, good turn in and minimal understeer. Very fun to drive. 30-35 MPG on the highway. Great interior. Comfortable seats. Soft leather and heated. High quality sound system and sunroof/moonroof. It's needed a few repairs, but I bought it used, so that's to be expected. Nothing major and no repeated repairs. It's a great choice for people who want a quality sport luxury sedan, but want something more unique than all of the BMWs and Audi's out there. The Saab has all the luxury, styling and most of the performance of the germans (maybe even better than a comparable Audi, a little behind a BMW) at a much lower price (used resale value). I've driven multiple Audi A4's and BMW 3-series 2001-2004 for comparison.
Primary Use: Family transportation
Joseph

writes:
Pros
Speed, pickup and fun to drive
Cons
interior electrical problems; the car is too smart for its own good!
2003 Saab 9-3 Arc — I love this car, the 2.0 Turbo is good on gas and has amazing pickup. No repairs needed, so the cost of ownership ahs been cheap! Really fun car to drive. A few interior electrical problems but they were easy to fix.
Primary Use: Commuting to work
cmaranjana

writes:
2003 Saab 9-3 Linear
Review
Pros
The seats are very comfortable. It's a very simple looking car from the outside and doesn't draw very much attention from law enforcement. A fantastic project car if you want something that is turbocharged from the factory.
Cons
Parts can be hard to find locally. I found almost all of my parts online.

A Sporty Sedan With Excellent Fuel Economy! — This 9-3 has good amount of power and torque with excellent fuel economy. I drive fairly aggressively and still manage to get about 28 MPG combined. This car is extremely balanced through corners and is a total blast to drive on the highway. The sound system is great as well.
Primary Use: Commuting to work
chemaespi

writes:
2003 Saab 9-3 Linear
Review
Pros
handles pretty well with turbo
Cons
getting out of the front seat, leather is not the best, daytime running lights sucks! under drivers seat amp is ridiculous,if you dont like the factory radio get ready to spend some money on new system that includes speakers (not sub)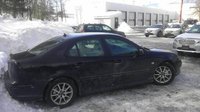 Not Bad For Use As Secondary Car — i have a saturn ion as i put a lot of money into that car i decided to give the car a rest and i wanted to buy a car that not many people have (theres just way too many hondas around here) and as a secondary car i choosed the saab 9-3 linear 2.0 turbo. bough it from a kid dirt cheap he spend some money on fixing it but did have a few flaws, under driver seat amp damaged not really a big deal i dont listen to music much in car even though my other car has a sub but seriously saab should have installed that amp some where else. a little cosmetic damage inside and out,its expected on used cars buffing should get rid of some straches, headlights! mine are halogen h7 type they get foggy cause they are always on and they need to be cleaned at least once a year to keep the plastic shiny . love the fact that has an aftermarket cold air intake. no mechanical repair needed at this time as i have driving it for 2 weeks now but really not gonna spend too much money in fixing it if a major repair has to be done ill let it go cause i know some parts can be expensive my saturn ion runs like new cant even feel the car when i turn it on or when its on idle. almost forgot it has a huge trunk thats why i like to load it with groceries and laundry.a 55 inc tv fits like a glove. anyways this saab is great on the high way feels like if you are on a plane yes cause i hear a not so loud noise from engine and not much from road noise my guess is cause of the turbo?? the BRAKES! wow good stopping power, power steering very smooth, shocks they are ok it is a gas saver 200 miles and still not even in half a tank i drive about 30 miles daily perfect for winter and snow it has tracking control if you gonna buy a used one go for it just be ready when it comes to maintenance and repairs. but im sure the car will last you as long as you take care of her. if you want to be repair free get one that its around $3000-$4000 range.
Primary Use: Family transportation
fdmedic412

writes:
2003 Saab 9-3 SE Convertible
Review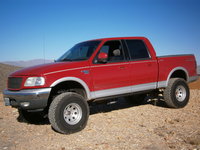 Spunky And Sporty — Very spunky great handling sporty car. Typical cargo space for a sports car. Comfortable seats. SID pixels are notoriously deficient. Paint has blemishes. Soft top easy up and down. I would have expected better quality audio, however stock system is not terrible.
Primary Use: Commuting to work
zscottz

writes:
2003 Saab 9-3 Vector
Review
Pros
Fast, good handling, good fuel mileage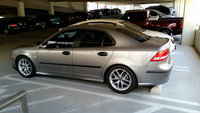 I Love To Saab Line — I love turbo Power, Strong running engine that gets great mileage for all the horsepower (210) Great handling, Very quite driving on smooth roads, can't here the motor at all. Good sound system, 300 watts, with subwoofer, 13 speakers. Quality parts and finish.
Primary Use: Commuting to work
Kevin

writes:
2003 Saab 9-3 Linear
Review
Pros
Very nice and reliable and had good power. Just an all around good car.
It Was A Great Car. Too Bad I Couldnt Keep It — This was a great car. It was very nice. I had a leather interior. The power was very nice. It was only a 4 cylinder but it had a turbo and it could move. I had it up to 130 mph once and it rode very smoothly even at that speed. The exterior was very nice and sporty looking. The interior was also very nice. I had plenty of room for passengers in the back and it was also very roomy in the fron. I had a lot of options in the interior also. All around i was a great car. I would definitely reccomend it to anybody.
Christina

writes:
2003 Saab 9-3 Linear
Review
Pros
the turbo is funnnn, amazing handling, and this car just looks sexy driving down the road
Cons
haven't found one yet
My Favorite Possession Ever =) — performance - acceleration is real good, good brakes, amazing handling. build quality - no repairs yet... dashboard's a little squeaky thats about it appearance - beautiful inside and out =) cost of ownership - gas mileage is pretty good fun factor - definitely fun to drive!
Primary Use: Commuting to work
Helge

writes:
2003 Saab 9-3 Linear
Review
Probably Not My Last Saab. — A nice, powerful sedan with clean lines and appearance. 2,2 litre TiD engine, no extencive styling which made it a kind of anonymous vehicle with LOADS of torque. A reliable and comfortable ride, allthough anonymous. Average diesel consumption = 0,65 - 0,70 litres/10 km.
Primary Use: Commuting to work
Displaying 1 - 10 of 34 2003 Saab 9-3 reviews.
Looking for a Used
9-3
in your area?
CarGurus has
1,295
nationwide 9-3 listings starting at
$1,783
.