2003 Nissan Maxima
User Reviews
2003 Nissan Maxima Review Ratings
Average Ratings
from 29 reviews
Performance:
Appearance:
Build Quality:
Overall:
Review Highlights
Click to filter reviews below
Displaying 1 - 10 of 29 reviews
smenes

writes:
2003 Nissan Maxima GLE Review
Pros
Lots of features for a great price!
Cons
Handling is too soft for the kind of power the car has. I wish it was sturdier.

Great — I love the inside design but i don't love the outside design as much, I think they made some improvements in looks in later models. It has lots of power and still has great gas mileage. Reliability is one of the best.
Primary Use: Commuting to work
Looking for a Used

Maxima

in your area?

CarGurus has

16,651

nationwide Maxima listings starting at

$1,995

.
François

writes:
2003 Nissan Maxima SE Review
Pros
Excellent all around, no doubt
Best Of It's Class — VQ35DE 255 hp 246 ft/lb 1/4 mile : 14.7 avg 7L/100 km highway 9L/100 km city Find a 6 speed if you want to have fun with this car ! comfortable. heated steering and seats. Give the civic kids a sleeper attack they never thought
Muhammad

writes:
2003 Nissan Maxima SE Review
Great Car — Simply one of the best cars I ever owned. I sincerely regret the moment I sold it and I am currently looking for another one. Six speed manual, 260 hp, heated seats and steering wheel, bose, 30 mpg hwy, just pure driving nirvana.
Keith

writes:
2003 Nissan Maxima GLE Review
Maxima — great reliable car. wasn't the fastest car I've ever driven but it definately gets the job done. no problems with the car over the 8 year period that we have had the car. Gets you from a to b efficiently
Primary Use: Family transportation
Varun

writes:
2003 Nissan Maxima GLE Review
Pros
excellent steering wheel ratio when you drive it you really feel connected to the road.
great power along the entire power band.
very reliable
brakes are also very good for a stock setup
interior room is enormous, i have loaded as much stuff as my dads old jeep some how things just always fit. i have fun bumpers 10 feet pipes 8 foot ladders and the rear seat comes down with a huge hole to the trunk so thats how its all possible.
for an everyday daily driver its a very surprising car.

Cons
Suspension setup is not so great.... the rear end is semi-independent so not the best handling car in its class but with just a shock upgrade pretty nice.
of course understeer
horrible turning radius
It Has 255 Horses For A 2003 Model Enough Said.... — basically for the price its a very good car. it has way more power then the others for a 2003 model. the engine is amazing the transmission (auto) isnt too bad either. the car doesn't have a great suspension set up with with lowering springs and tokiko shocks it was superb however too bumpy so i went with stock shocks and tokiko's and now its just right. the car does 130 without a struggle. i think you have to drive this car daily to appreciate it. i didn't like it at first and now as i have driven other cars in the same class i appreciate it that much more.
JunisLLC

writes:
2003 Nissan Maxima SE Review
Pros
One of the best engineering designed vehicle from Nissan
Cons
the style is not your most elegant look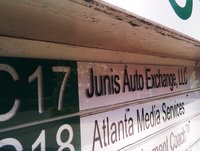 Rare 6 Speed Manual Maxima — This is not a common combination in a Maxima. We see 5 speed manual all over the place, but having a 6 speed stick shift and leather interior. This car's got power, it's a sports car in disguise, you can race a BMW any day and chance to have it eat your dust.
Primary Use: Sport/fun (spirited driving, track racing, off-roading, etc.)
Matthew

writes:
2003 Nissan Maxima SE Review
Pros
power, looks, handling, build quality
Cons
FWD, kinda scary in the snow, but stock it went like a champ
Best Foreign Car Ever. — Owned it since 4/05 never had a problem, and I have taken it all over the country, as well as drag race, and auto-cross it. It's been modified w/a intake, modified manifold, chip, grounding kit, S/AFC tuned, custom-fabbed subframe braces and strut bars, rear anti-roll bar, Brembo front brakes. Dyno'd @ 292hp @ the flywheel 32mpg highway / 25 city 13.95 1/4mile
RDent903

writes:
2003 Nissan Maxima GLE Review
Pros
Runs well, lots of power when I need it. Comfortable for long trips, I spend a lot of time in my car.
Cons
Naggging problems, electrical issues. Maintenance maintenance maintenance.

Good, Don't Keep It Too Long Like I Did. — The longer I have had this car the more it annoys me. Electrical switches, replaced muffler 2x, battery 2x, just one nagging thing after another for awhile. Has 180 thou on it right now, and the motor still delivers when I ask it to.
nissan4evr

writes:
2003 Nissan Maxima GLE Review
Pros
Motor-extremely strong, reliable and quite.
Interior-comfortable, roomy
Ride Quality-excellent
Cons
Has an issue with the radio-Bose system works awesome when the radio is on but when you put in cd's the speaker in the front drivers side goes in and out.

Would Recommend This Car To Anyone — This is my 2nd 2003 maxima, after owning my first se model back in 03 i fell in love with the max. absolutely fun to drive pretty good on gas for a car that is like a rocket out of the hole. only issues i had with the se were it went thru brakes and tires fairly quickly(2 complete sets of brakes within 60k and it ate up the factory tires by 30k)i enjoyed the car but didn't beat it to bad. had to replace the front struts by 65k, all of these issues i learned from other owners were common. this car never left me stranded, was great in the snow and was just plain solid. ended up getting rid of that car going to volkswagon(allowed my sisters to talk me into it at the time) and after a golf and a jetta went back to the max. funny thing now is my sisters both own nissans pathfinder and max and love them. i liked the new max's but wasn't feeling a $40k loan so i researched and looked for a good used 03, after alot of looking i stumbled on an 03 gle that was traded in the night before i found it, one owner and thinking to myself after looking at the carfax i pulled, the person that owned this purchased it in 03 and spent $28-$30k for it chances are it wasn't a kid and after driving it and seeing the interior(which you could eat off of)and since i worked at an auto auction for 10 yrs and never seen a car 10 yrs old with a 140k miles this clean and still had the factory plastic on the floors and the little tags like are on clothes were still in the carpet to hold the floor mats, unheard of. the gle now with 150k on it runs as good if not better that my se. keep your fluids checked and routine maintaince performed and the max will not let you down. nissan owner for life here, no more straying.
Primary Use: Commuting to work
Maxime

writes:
2003 Nissan Maxima SE Review
Titanium Edition — Great and fast car. Handle like a Go Kart. A lot of mods and never saw a quebec winter. Build quality is excellent. It is really fun to drive. Performance are really great but now need a tune-up. Interior is mint ! Black leather seats and carpet are as new.
Displaying 1 - 10 of 29 reviews
Ask CarGurus about the 2003 Nissan Maxima
Average response time:
8.5 hours
,
# of Nissan Maxima owners:
4,517
Looking for a Used

Maxima

in your area?

CarGurus has

16,651

nationwide Maxima listings starting at

$1,995

.