2003 Ford Mustang
User Reviews
Average Ratings from

117

reviews
Performance:
Appearance:
Build Quality:
Overall:
Review Highlights
Click to filter reviews below
Displaying 1 - 10 of 117 2003 Ford Mustang reviews.
okieluck

writes:
2003 Ford Mustang Premium Convertible
Review
Pros
It is incredibly fun to drive, handles very well, looks great, and highway gas mileage is really good.
Cons
Not exactly a family car unless your family is two, low to the ground which may be hard for some.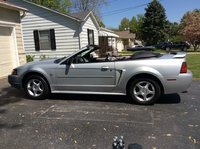 Everyone Should Own A Mustang Convertible At Least Once In Their Life !! — I think everyone should own a Mustang and/or convertible at least once in their life. I have loved this car as it has provided some great travel memories. It has even hauled its fair share of things with the top down. The motor is solid, steers well, and is even great on snow and ice with a few bags of sand in the trunk. Overall a Wonderful Car!
Primary Use: Commuting to work
Looking for a Used
Mustang
in your area?
CarGurus has
35,144
nationwide Mustang listings starting at
$1,600
.
JBCoulter

writes:
2003 Ford Mustang GT Deluxe Convertible
Review
Pros
Great power, great looks
Cons
Small trunk, small rear seating area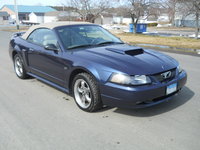 Great Ride, Great Looks, Tons Of Power. — Fun, quick, little car that is a pleasure to drive with the top down. Very reliable. Smooth powerful engine. Flawless transmission. Great lines. A perfect car for a ride through the country side on a summer afternoon. Great Power. Great Style.
Primary Use: Sport/fun (spirited driving, track racing, off-roading, etc.)
REAL8JOY

writes:
2003 Ford Mustang Base Convertible
Review
Pros
Every thing in this sport car is great.
Cons
Does not have the comfort of a large car only the room that you should expect from a sport car.

Great Sport Car And Economic V6 — Driving this car was a dream come. Now, it is uneasy to drive it because of my spine surgeries. The car has lots of power being a 6.v and the cost of fuel is much less than a v8 you can go more miles. The drive is smooth.
Primary Use: Sport/fun (spirited driving, track racing, off-roading, etc.)
MitsyPuppy

writes:
2003 Ford Mustang Deluxe Convertible
Review
Pros
Performs, handles, and looks great
Cons
Not a winter beater :D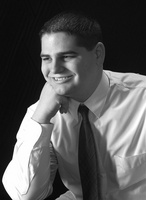 It's A Mustang. Nuff Said. — Most people on here have reviewed the v8 flavor of Ford's 2003 beast. That's great - I wish I could have afforded one ;) Instead, I had to settle for a 3.8 v6 with a reconstructed title thanks to some 16 yr old who crashed practically right after driving it off the lot. Nonetheless, this vehicle has become the love of my life. If you come across this little blurb of mine in a state of bewilderment as to the number of cylinders you want churning, let me just say that the v6 can hold its own. I bought this car primarily for the looks, but have been pleasantly surprised by its pick up during hard acceleration. Of course, it's not a GT, but if you really punch the gas this baby will roar it's way past Grandpa Slowsky in no time. But let me just say that's the only time your going to get much sound out of your sixer. This doesn't really bother me because in all honesty, I prefer a quieter ride. Another reason this car is fantastic is it's handling. Even at speeds of 70+ on Midwest interstates, I feel comfortable resting one arm on the window in the passing lane. My mom's 4 banger FWD can't go much higher than 65 without the driver having to make a genuine effort to hold the wheel steady and stay in lane without being blown off the highway by the corresponding rush of air. The Mustang, however, seems to have a nice "driving on flypaper" effect and remains tight even at top speeds. Unfortunately, the car fails in it's ability to handle winter weather. If it snows more than two inches, I wouldn't even think of taking the 'stang out. Traction control is a joke. By the time it kicks in, you're already sliding off the road and it doesn't seem to do much of anything anyway. I found this all out the hard way by driving to work in our first snowstorm. Thankfully, AAA saved my rear on the way home :) I give it a 4/5 for build quality not because of failed engine components but because of the some of the exterior and interior cosmetics. "Cheapo" plastic details are a bit too common for my liking, but other than that the car looks great. Leather seating is terrific and the mustang logo graces the windshield, steering wheel, glove box, and front seats. The outside contains enough lines and curves to maintain the Mustang's classic mix of sport and muscle yet it isn't overkill. I have also found that Ford's clear coat is not as "hard" as some other makes. I use all the safe washing practices and am sure to use drying towels that are only as clean as a pastor's bed sheets, yet have found my 'stang to be covered in new swirl marks all the time. Nothing a good coat of show car glaze and wax can't fix, however. Gas mileage in the city isn't horrendous, but it isn't anything to brag about either. I average about 18. Highway driving is much better. I've driven from Philly to Chicago on just about 3 tanks. 61,000 miles and I've never had a major mechanical problem. Just a word of advice, however. Don't install those aftermarket remote starters - nothing but trouble ;D All in all, if you're looking for a solid performer that looks great, this Mustang can't be beat. Even if it's "just a v6" I think you'll be happy with it's acceleration capabilities unless you're a real speed demon. Then, by all means, go with a GT or even a Mach 1.
Primary Use: Commuting to work
luv4mustangs

writes:
2003 Ford Mustang GT Premium
Review
Pros
The Customize ability to these cars. Aftermarket parts oh, plenty, and the TR 3650 Tranny is awesome.
Cons
Not really any, except for the paint peeling from a repair job done that I discovered last year. The headlights yellowing I don't care for. It come from the dealer that way.

Love The Car, Love The Way It Drives Away From Just About Anything — This is the third Mustang I have owned in seven years. I bought a 1966 Mustang, drove it til time for a restoration got under way. Bought a 95 V6 Five speed, wrecked that at low speed head on collison, but then was looking for a GT Mustang before I had that accident. I found this mustang in Tampa, Florida 25 miles from some in laws. It took a couple of weeks to realize I had a nice performance car now. I drove it back home 1100 miles to missouri. I got to put the power to the test. Dropped it into third gear at 70 mph, and just got right down the road. I drive it like I stole it almost everyday. Haven't had to much problems with it at all. Had to have the A/C compressor replaced but that is the major of it. Love driving it hard. For the drive home it got 29 mpg through Tennessee. It gets around 22 mpg when I am hard driving it. As soon as it is paid for in April of 2010, I will be doing some major upgrades to engine and getting it repainted. Wife and kids have sorta scratched the paint up a bit. It will have quite the power in a sleeper state. Thought about trading for a 2010 Roush 427R but I can save money and get way more HP for 25k less.
Primary Use: Commuting to work
Hayley

writes:
2003 Ford Mustang GT Premium
Review
Pros
The fun you get out of it, the handling, roar of the motor
This Car Is Great! — I love how it handles so smoothly, and when it gets really up to speed, it feels as if you're gliding on clouds. No repairs needed. It is Mint condition and really fun to drive on the highway and floor it!
Primary Use: Sport/fun (spirited driving, track racing, off-roading, etc.)
stratacast94

writes:
2003 Ford Mustang GT Deluxe
Review
Pros
Fun, looks good, has enough power to have fun, sounds great, comfortable interior, back seats can be leaned forward for more trunk space
Cons
Some cheap interior plastics that rattle sometimes, seems like it takes a lot to gain just a little extra power from this car, hanging idle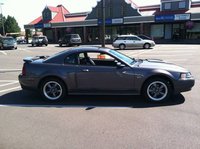 Great Sporty Car — This car is certainly a blast to have and for being weak to today's standards, can still throw you back in your seat! Mostly just in 1st and 2nd gear though. This car sounds great and is fun to drive, though don't expect good gas mileage. I got 16 in the city. Many of these cars (including mine) from the New Edge line are infected with "hanging idle" and there seems to be no fix. The RPMs don't drop like they're supposed to until you're at a stop for about 3 seconds, otherwise they'll hang in the 1200-1800 RPM range, depending on your speed and such and it can be really annoying. Great car and a pleasure to have! Very comfy car to ride in. My legs don't go numb/hurt like they do in my mom's 05 Altima from longer driving sessions
Primary Use: Commuting to work
Matthew

writes:
2003 Ford Mustang GT Premium
Review
Pros
one reason - V8 torque
Cons
I can't really think of any...
I Love My Mustang, It's Confortable, Powerful, And Surprisingly Fuel Efficient — Performance- good acceleration, braking, and handling Build quality- so far, so good. No problems yet Appearance- I love the styling of the "new edge" Mustangs, perfect blend of modern and retro Cost of ownership- it gets good gas mileage when I don't plant the go pedal. I haven't had any maintenance issues yet. Fun Factor- Even though it's stock, the still V8 roars and it's quick
Primary Use: Commuting to work
Xero

writes:
2003 Ford Mustang Premium
Review
Pros
I love this car, it was my "baby" I would love to keep her, but I just had a newborn son and I need a family car
Cons
The only negative is it can not fit a car seat.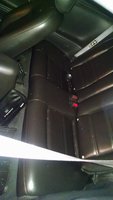 Dhansford44

writes:
2003 Ford Mustang GT Convertible
Review
Pros
Good looking car that runs great
Cons
With gas prices going up could start to get pricey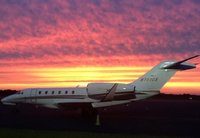 Nice Topless! — Car has lots of power and is fun to drive both with the top up or down. I get many comments like " cool car" all the time. I also get a lot of people who want to see how fast she is by wanting to race. She is quick off the line and the handling is awesome through the turns. The car feels like its on rails!
Primary Use: Commuting to work
Displaying 1 - 10 of 117 2003 Ford Mustang reviews.
Looking for a Used
Mustang
in your area?
CarGurus has
35,144
nationwide Mustang listings starting at
$1,600
.