2003 Chrysler PT Cruiser
User Reviews
Average Ratings from

27

reviews
Performance:
Appearance:
Build Quality:
Overall:
Review Highlights
Click to filter reviews below
Displaying 1 - 10 of 27 2003 Chrysler PT Cruiser reviews.
Bobby5876

writes:
2003 Chrysler PT Cruiser GT
Review
Pros
Very fast for a four cylinder and handles well.
Cons
Changing the timing belt at specified interval was difficult.

Very Good. — I've had the car about 3 years. Bought it with about 81000 on it and it now has 91000. Haven't had any problems whatsoever with this car. Just change the oil every 3000, changed the plugs and plug wires and the air cleaner. Oh yeah, a volo chip for performance and one size larger tires(215x50x17). That's about it and it handles well with plenty of power. This thing would outrun most V8s I've owned over the years, and some were fairly fast. 69 Camero 327, 73 Gran Sport 350, 72 Torino 351, 5.0 Mustang, and many more. It just moves pretty good with the tubo spooled up.
Looking for a Used
PT Cruiser
in your area?
CarGurus has
4,337
nationwide PT Cruiser listings starting at
$1,300
.
123look

writes:
2003 Chrysler PT Cruiser Touring
Review
Pros
I love the cargo space I can fit 1/2 sheet plywood 10' boards dressers, chairs you name it I've most likely transported it with in reason people !
Cons
door locks have locked me out. safety nice auto lock annoying

Over All I Am Very Happy With The Style Quality And Performance — Alignment never seems to be right. even after new tires, new brakes, the works. This car is still despite any flaws one of my favorites to drive. fits my life style perfect.for hauling children, taking trips. Garage sales, shopping . Easy to load fun to drive very good handling in winter weather even without snow tires.
Primary Use: Family transportation
oldkookskater

writes:
2003 Chrysler PT Cruiser Base
Review
Pros
Reliable, if you keep getting it repaired.
Roomier than it looks; can haul quite a bit for a small car.
I can almost ALWAYS find a parking space due to the small overall footprint of the vehicle.
Cons
Repairs. Frequent and costly. Engine compartment is ridiculously small. Had to pay an obscene amount of money to have belts and timing chain replaced.
Consumes oil like a drunken sailor on leave.
Manual door locks. Really?

Not Lovin' It. — It was fun for the first couple of years. Now I drive it because it's paid off. I will (Lord willing) NEVER own another Chrysler product again. My Toyota Truck - 138,000 trouble-free miles. Had the clutch replaced at about 135,000 miles. Never leaked oil. Never was low. Never had transmission leak. Never had to top off fluids or even add coolant. Reservoirs were always full. Fluid always clean. Jump to PT Cruiser with Mercedes at the helm. This car is a giant bag of suck. It drinks oil like a drunken sailor on shore leave. No oil leaks - it just gets consumed by the car. No blue smoke. Passed 100% of emissions tests every year for 12 years. Where is the oil going??? My theory is my car is hoarding the motor oil in case of some emergency, for when the cars all become sentient and kill us off; that way it'll have what it needs. Rear tire alignment - the car is "off" from the factory and is fixed in this position - they cannot be aligned. Thanks for that, Chrysler. Because of this, I need tires more often than and was informed by the tech that shims could be installed but they wouldn't really fix the issue. Performance - Maybe most other drivers don't know how to squeeze anything out of an engine smaller than 5.7L but the 2.4L does an okay job, given how tiny it is in relation to the weight and non-aerodynamic shape of the vehicle. Non-turbo does just fine. Has good torque and is fast for what it is if I want to lean on the pedal in the lower gears. Manual transmission probably helps with performance. Fuel economy is horrible in the city - like 18-19 MPG, which would be okay if the engine was more powerful... If I'm on the freeway driving to San Antonio, it'll pull 30 MPG. If I'm doing mixed commuting/ city driving, then average of about 24MPG. With good tires, the car handles great. I've had 10 years out of the replacement brakes. Still no chirping, squealing or issues with discs. No uneven wear, no warping (but then I don't brake like a maniac, either). It's not the worst car I've owned (that goes to a 1996 Pontiac Grand Am) but it's definitely not the best. Can't wait to retire this vehicle.
Primary Use: Family transportation
bubba_1952

writes:
2003 Chrysler PT Cruiser Base
Review
Pros
This little 5-speed was the best car on gas I have ever owned. I could not believe the difference in power and fuel economy compared to my 2002 automatic Limited Edition
Cons
I just could not handle shifting gears due to a medical problem with my foot and leg but no cons with the car.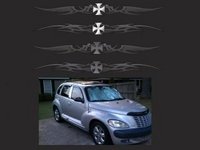 Great Little Family Car Or Perfect For College Student. — I loved this car but realized after I purchased it I needed an automatic. No other problems or complaints about this car at all. I would recommend this car for any small family, student, elderly person or anyone wanting a great little sporty and peppy ride. So much fun to drive. Thank you, D.Lodge
Primary Use: Family transportation
dtroller

writes:
2003 Chrysler PT Cruiser Base
Review
Pros
Low maintenance...only need to be kind and generous to your fluids
Cons
Not a lot of power, headlights tend to be aimed low due to the vehicle slant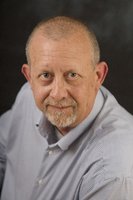 Great Value In A Basic Transportation, Yet Cool Auto — The only problem encountered to date was a broken timing belt at 91,000. Other than that, I keep it well maintained, and it keeps running!! Not only reliable, but it's a cool ride!! I need 6 more words, there we go.
Primary Use: Commuting to work
DBear326

writes:
2003 Chrysler PT Cruiser Touring
Review
Pros
It drives pretty good, interior styling is kinda cool with the two tone black and red leather and color matched dash.
Cons
Under powered, tight engine bay which makes it hard to work on. Dealers service departments not very helpful.

Decent Car, But Chrysler's Quality Or Lack Of Shines Through — We've owned this car for just over 5 years, it has been pretty dependable. It had a few issues that were fixed under warranty but the service departments at the two dealers made me wonder if they knew what they were doing. While I can't speak for every dealer the 2 I've dealt with weren't very helpful. I had better luck doing it myself.
yakooza

writes:
2003 Chrysler PT Cruiser GT
Review
Pros
Size, US made, Turbo

Project Car — It still needs some improvements and upgrades. I just sold my Mitsubishi Eclipse GT and this bug is my new project. I hope to make a little monster out of it. The clutch just gave out, but I thinks the previous owner did not really know how to drive the manual transmission. I plan to lower the car and improve its stability by installing stability bars (sway bars). Then I want to install a Magnaflow exhaust system and improved downpipe and cat. The electrical system also requires a serious stabilization. I have a voltage stabilizer from my Eclipse. I will install it soon when I receive additional ground wires. I already installed new rotors and new ceramic pads. All in all, it should be a nice ride when I am done with it.
Primary Use: Sport/fun (spirited driving, track racing, off-roading, etc.)
cruisernut

writes:
2003 Chrysler PT Cruiser Touring
Review
Cons
havent figured out whats wrong with it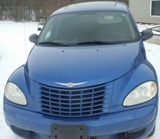 MDX_2765

writes:
2003 Chrysler PT Cruiser GT
Review
Pros
Everything is awesome about my car
Cons
I cannot think of anything that sucks about my car.
Umm It's Awesome — I love this car, saw it on the lot and decided not to test drive and just buy and I was not let down. AWESOME!!!!!! It has it all performance, appearance (black, sleek, and sexy with the perfect flames of coarse). Turbo, don't want anything less than that. gas mileage is great. And it very fast.
Primary Use: Commuting to work
Chris

writes:
2003 Chrysler PT Cruiser Limited
Review
Pros
roomy interior and affodable
Cons
poor acceleration, lack of heated seats
Good Daily Driver — Acceleration is lacking. brakes are good and the car handles well. Repairs have been limited to regular maintenance and one accident. Due to my heavy foot, fuel economy isn't great. the leather seats are cold in the winter. Interior could use higher quality materials.
Primary Use: Commuting to work
Displaying 1 - 10 of 27 2003 Chrysler PT Cruiser reviews.
Looking for a Used
PT Cruiser
in your area?
CarGurus has
4,337
nationwide PT Cruiser listings starting at
$1,300
.