2003 Audi A4
User Reviews
Average Ratings from

41

reviews
Performance:
Appearance:
Build Quality:
Overall:
Review Highlights
Click to filter reviews below
Displaying 1 - 10 of 41 2003 Audi A4 reviews.
Tj5995

writes:
2003 Audi A4 3.0 Quattro
Review
Pros
Very good reliable car. Handles very well with the awd. Clean inside and out and has had no mechanical issues.
Cons
Has everyday driving rock chips and dings. Cassette player does not always work. Usual button wear.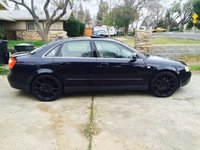 Beautiful Reliable Car. — I love the car. Great car all around. Has no mechanical issues what so ever. Great car for fun weekends, daily driving and such. Has capibility for road trips without worrying about breaking down. Great handling for any driver. Overall amazing car.
Primary Use: Commuting to work
Looking for a Used
A4
in your area?
CarGurus has
10,493
nationwide A4 listings starting at
$1,795
.
Rook

writes:
2003 Audi A4 3.0 Quattro
Review
Pros
Handeling, comfort, style
Cons
Nothing, Just wish I could get more power out of it.
Audi A4 Quattro 3.0l — I love this car. It is beautiful on the inside and outside. The Quattro is amazing and it handles great with little body role. The 3.0 l V6 really can cruise with the 6 speed manual transmission and is a great car for long trips. Quiet on the inside with a comfortable suspension, even having the sport suspension and big wheels it has a great ride, not rough at all. The technology for the year is very advanced and really makes you feel comfortable know if anything happens the car will let you know. Overall it is just a really fun car to drive. I really couldn't ask for more out the the car besides more power. But that is why they made the S4 and RS4 models. Actually I wish there was more aftermarket performance parts for the 3.0 engine. Other than that I have loved it.
Adolfo

writes:
Pros
quality, consommation
Cons
price, handling, equipment
1.9 Tdi 130 Pack — the first impression is good, the reliabilty seems to be good, the interior is precious. Then you drive it, and you ask yourself why so much people bought this car. the suspension is awfull, the engine noisy. For this price, this is an heresy ! forget it
Ryan

writes:
Cons
Maintenance and cost of parts
I Would Definitely Buy Another Audi — Car is a 1.8T putting about 160hp to the front wheels, car weighs about 3600 lbs. Car is quite slow. Car handles VERY nice with Vogtland adjustable coilovers, toyo tires, and -1.25 degrees of camber all around. Audi parts are expensive, i'll leave it at that. Interior on the car is very nice, great quality. Exterior needed some fixing. Added 19in forged wheels, trunklid spooiler, painted lowers, clear corners, blacked out side markers and front grills. Had 20% tint all the way around, but had to take off front tint.. it will be put back on very soon. Audis can be expensive, ive been sorta lucky so far. Gets good mileage if you dont drive like i do :) . Very fun to drive, gets lots of looks for the stuff ive done to it.
Primary Use: Sport/fun (spirited driving, track racing, off-roading, etc.)
morphneo

writes:
2003 Audi A4 1.8T Quattro
Review
Pros
Handles well, nice looking, a comfortable ride, good gas mileage.
Cons
Never-ending maintenance.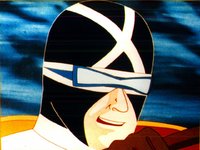 Nice Handling And Gas Mileage But A Maintenace Nightmare — Not sure what those German engineers were thinking, but this thing is a maintenance nightmare. Not only does it have constant problems, but the repairs are extremely expensive due to the lack of thought during the design phase about ease of maintenance.
Primary Use: Commuting to work
Carlos1927

writes:
2003 Audi A4 1.8T Quattro
Review
Pros
Its red, fast, smooth, turbo, leather, and it is a precise driving machine
Cons
Cost of ownership is a little high, it is a high maintenance vehicle but its worth it
My Car — Audi A4 1.8t. It has a straight four turbo with 170 hp and a all wheel drive system. It has a four wheel independent suspension so it can corner like its on rails. It is red with black leather interior and has a moon roof. =)
Gloria110

writes:
2003 Audi A4 3.0 Quattro
Review
Pros
Heavy, challenge to drive, very luxurious.
Audi A4 3.0 Turbo — Great engine. Always need to maintain for best performance but when in tiptop shape..unbeatable. Interior is favorable in the evening or night. Gas mileage is impeccable for it's performance. Handling is the easiest once you get used to how the car adjusts. The Audi's build quality is absolutely amazing. Extremely stable vehicle.
Abe

writes:
2003 Audi A4 1.8T Avant Quattro
Review
Pros
Beautiful, fun, affordable, dependable, comfortable.
Couldn't Be Happier. — Going through the list: Performance is well above average and this is a really fun car to drive. There's a little bit of turbo lag, but once it kicks in the pull is strong. The quattro AWD is incredible and you truly feel glued to the road, even on the sharpest hairpins through these VA mountains. The car is solid, heavy, tightly fitted together. My car has 94K miles on it and I can't imagine that it was any smoother or more solid when it came off the factory floor. I've always loved hatchbacks and sport wagons and I think this is a beautiful example of great lines, balance, and an aggressive but not sinister design. The interior is simple, firm, comfortable, and luxurious, with heated seats, sunroof, 6 disc CD changer, trip computer, dual zone climate control, and a lot more. Gas mileage is decent (18/28) and I haven't put any money into the car for repairs. Considering the fact that it cost me less than $10K, which is far less than a USED Honda Civic, I couldn't be happier with this car.
Primary Use: Commuting to work
Christopher

writes:
2003 Audi A4 3.0 Quattro
Review
Pros
If you want 50% luxury and 50% performance...this car is literally perfect. It is a sexy ride that is incredibly comfortable, but has enough performance to be fun anytime in any weather.
Cons
From a performance perspective, it is waaay to heavy. Parts are expensive for a young owner. It could be a bit faster (not like I need any more speeding tickets...lol)
My 2003 Audi A4 3.0 Quattro (6-speed...no Other Way To Go...haha) — As to performance, It isn't the fastest car on the block, but with the 3.0L V6 paired with the quattro all wheel drive, it hooks up like it's nothing. Your mustang may out pull me all day when it's dry, but I can launch at 5k rpm in the pouring rain all day and hug the road like nothing! That being said, it is great in the snow too...on snowy pavement...it might as well be a 4x4 truck. Build quality? it's an audi...it's freakin awesome...nuf said Appearance...not the sportiest, but I get compliments from both men and especially women on it's looks. I'd like to make some changes up front, but I love how it looks from the back. Cost of ownership? Sigh....being 22 and in college, it is admittedly expensive! Just replaced my first clutch for 1,300...yeah...not cheap! This car is luxurious all the time and fun when I want it to be. The girlfriend loves it! All in all, it has been a great car!
Jdchap

writes:
2003 Audi A4 1.8T Quattro
Review
Pros
Incredibly well balanced car all around. Comfortable, nimble, quick, handles extremely well, looks absolutely great, and accommodates all my basic needs and more. It is the perfect size for a sport sedan, yet can accommodate a small families needs. With the exception of cargo space, you get the benefits of an SUV (All wheel drive, traction control, Quattro) without the inconveniences, or costs of an SUV (Fuel, insurance, regular maintenance, parking, overall bulk/size, etc). Depending on your lifestyle (I snowboard, and cycle), the cargo space issue can be easily accommodated via roof sport rack and accessories.
Cons
In general, the only major con is that the repairs/parts/maintenance for Audi's is very expensive, and if you do your own work they are very time consuming to work on, require a code scanner and some other specialized tools. The engine light goes on for very minor things, and if you do not have your own code scanner you have to pay $60-$80 for 5 minutes of labor for a European car mechanic to pull, and clear the code even if it was a false alert.

Audi's are known for very specific flaws, and recalls (Ignition coils, 02 sensors, certain specialized sensors, etc), so going into wanting one I knew what to look for as far as repairs, cost, recalls, etc if necessary. I was lucky enough to find one that the 2nd owner had taken very good care of, and got all of the known issues out of the way under the original warranty.

Minor things, really not worth mentioning. Didn't realize until after some research that there is supposed to be only one rear fog light (on the left), after I spent forever trying to fix a rear lamp that was "out". The radio antennae is integrated into the rear defrost grid and the signal quality degrades over time, so if you have an older model you need to have a late model antennae installed on the roof. This is not really an issue for me (and probably many people), as I use an iPod integrated into the stereo anyway. For a luxury car I think you should get real glass headlamp lenses that don't fog out like plastic, but I guess that's all across the board industry standard anyway. Inside, the front seats could use more pronounced side bolsters, and/or slightly deeper bucketing, as the seats stay fairly slippery even when broken in (which is a great thing), and when driving spiritedly you tend to bounce, and slide around very easily.

Other than that, I think the joy of having one of these fine German machines outweighs the cons if you know what you're getting into going in, and do the work to find one that was well taken care of. The turbo, and the all wheel drive Quattro systems alone make this car worth having, especially living somewhere it snows (Colorado).

Incredibly Fun To Drive, Very Comfortable, Highly Functional, And Looks Amazing. — I love the great value. You get so much for what you pay for compared to other luxury sport sedan models in this class. I can see why Audi has been the most popular car in Europe for the past few years. The size is perfect, and you get the benefits (AWD, traction control, etc) of an SUV without the costs and inconvenience (Insurance, gas, parking, garage fit, large and bulky), with the added benefits of sport driving, and maneuverability. It has a timeless design (not gimmicky), and is very customizable as far as appearance, and performance. Aside from the cost of repairs and maintenance (which should be expected, and not a surprise for a luxury European car) the minor issues are so minor, and have been alleviated in subsequent year models that they do not outweigh the benefits, and fun this car provides. I would buy another, and recommend them to anyone.
Primary Use: Sport/fun (spirited driving, track racing, off-roading, etc.)
Displaying 1 - 10 of 41 2003 Audi A4 reviews.
Looking for a Used
A4
in your area?
CarGurus has
10,493
nationwide A4 listings starting at
$1,795
.