2002 Toyota Camry
User Reviews
2002 Toyota Camry
Review Ratings
Average Ratings from

40

reviews
Performance:
Appearance:
Build Quality:
Overall:
Review Highlights
Click to filter reviews below
Displaying 1 - 10 of 40 2002 Toyota Camry reviews.
Camryman

writes:
2002 Toyota Camry LE
Review
Pros
Reliable to the hilt, Good Fuel economy, Comfortable and quiet as a Lexus, The King of Used Cars.
Cons
Not as sporty as Accord or Altima. No Standard ABS on the LE.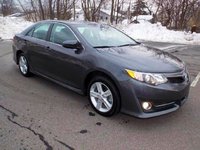 The Gold Standard — The car was one of the most reliable cars I have ever owned. I brought this car used with 23,000 miles. After 5 years of road trips I put about 130K miles on the car. The car runs just as smooth when I brought it. I have had no problems with the car. All I did was change the fluids and tires (the factory tires wear quickly. I suggest replace them with Yokahamas). The 2002 Camry is as smooth operator on the highway and quiet to boot. The car engine is so quiet at idle that I've cranked the starter only to find that it was already on. The the ride is as luxurious as any luxury car out there. The 4 cylinder is adequate for most driving situation thought not a power house. My Brothers Altima (4 cylinder) is much faster. The interior is top notch with good materials (much better than Altima). Fuel Efficiency is great with the 4 cylinder. I averaged around 31 on the highways and around 23 mph in the city. The thing about the 2002 Camry is that it is definitely not tunned for sport. Comfort is it's strong suit. The steering gives no feedback and the brakes are a little on the mushy side but have good stopping power when you need it. The handling while secure feels a little square on turns. If you are looking for sport feel this is not the car for you. However if you are looking for a honestly Good Car that is comfortable, fuel efficient, and will keep going for miles then this is your car. You will not be disappointed. Trust me on that.
Owner for 5 years, 4 months
Miles Driven per Year:20
Looking for a Used
Camry
in your area?
CarGurus has

77,987

nationwide Camry listings starting at

$1,395

.
Matt

writes:
2002 Toyota Camry LE
Review
Pros
Roominess, reliability, intelligent and thoughtful engineering
Cons
Performance, boxy looks
Give Older Camry's A Shot...and Use Amsoil For Better Overall Performance! — I bought my 2002 Toyota Camry LE 4 cyl. Used w/ 74,000 miles on it. I knew I was buying a grocery-getter that had mediocre performance and a non- existent "fun-factor", but the up-sides are still plentiful. The interior has very comfortable seats that border on luxurious and plenty of room for 4 full-grown adults and 1 young adult. Also, the trunk has a seemingly bottomless 16.7 cu. Ft. Of room, which I have only been able to fill once and that was with a drum set that was packed up. At about 82K miles, I flushed the engine, transmission and power steering unit and replaced all these fluids with Amsoil 100% synthetic, and the car drove much smoother and I obtained an all-time high of 34.5 mpg, and I now average 33 mpg with 125,000 miles on the Camry 4 cyl. The paint job sparkles when clean, and the build quality is still pretty good (my Camry was assembled in Georgetown, Kentucky). This car has been rock-solid for me in terms of reliabilty, functionality and low cost of ownership.
Primary Use: Commuting to work
Julia

writes:
2002 Toyota Camry LE
Review
Cons
too light ,may easy to bedamaged
Normal Camry Owner — maintenance is easy. Cost-saving and gas saving. toyota is really easy to carry-on. Women should choose this car or even honda. there are both good car maker. these jp cars' value won't drop a lot in a short time, really good to have it.
Primary Use: Commuting to work
klcolgan

writes:
2002 Toyota Camry LE
Review
Pros
comfortable, great gas mileage, low maintenance costs.
Cons
the four cylinder is fine for daily commuting but lacks a little power with a full vehicle.

Excellent — Love my Camry!! has 180,000 miles and still gets around 30 miles to the gallon. I changed the catalytic converter at 150,000 miles (my mechanic tells me to get 150,000 miles out of the original converter was pretty good)... other than that just basic maintenance (oil changes, tires, etc)
Primary Use: Commuting to work
Hong

writes:
2002 Toyota Camry XLE
Review
Pros
good looking, no major problem
RexC

writes:
2002 Toyota Camry LE
Review
Pros
A lot of space for a taller person. The appearance for its age still seems as sleek and smooth as some of the newer model cars. The overall design was excellent
Cons
Im a tall person so finding a car with great spacing for leg and head room is kind of difficult to get with cars. This car was not the worst in terms of those conditions but it wasn't the best.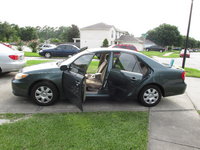 Really Great First Major Car Expense — I absolutely enjoyed driving this car. It was the first car i bought at a dealer and 6 years and 200000 miles later this car is still a smooth operator. I loved this car and if i had a need for a second car i would keep this car well into its 25th year or so of age.
Primary Use: Commuting to work
Sebastian_uzoh

writes:
2002 Toyota Camry LE
Review
Pros
The car is very reliable and sporty
Cons
My model does not have ABS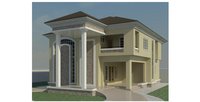 Andre29k

writes:
2002 Toyota Camry LE
Review
Pros
lots of power and cruise control. safety rating is excellent.
Cons
Could be more gas efficient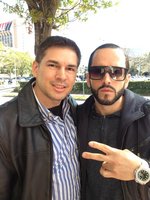 Strong Looks, Family First, Reliable. — The miles per gallon is a minus. Horse Power is a Plus. Excellent for traveling from state to state. The engine is very quiet and you can fit big luggage in the trunk. There is lots of space in the back seat for 3 people. I would buy it again.
Primary Use: Commuting to work
97camry

writes:
2002 Toyota Camry SE V6
Review
Pros
Power, space available, handling

Great Family Car — With three kids this has been a great family car that has now turned into my work vehicle to replace my 97 Camry V6 as I drive about 3,000 miles per month. We have done nothing to this car but add gas and change the oil.
Primary Use: Family transportation
tyonnakins

writes:
2002 Toyota Camry SE
Review
Pros
My Camry is a great car, very reliable, and an attractive car. It is the Camry SE, the first year of SEs and the SE package definitely added character and a more appealing look to the Camry. I have 256K miles and I just recently replaced the original clutch. I love that it is a manual transmission, especially hard to find in Toyota Camrys at the time. The car is a great size with a large trunk, I have the 4 cyl by choice.. It has a Bose system. What I love most about it is that is has always made me feel safe, roomy for the size making it more comfortable, and it has pretty decent gas mileage and did definitely have low repair costs. The last Pro, mine was made in Japan.
Cons
The only cons I can identify are that I was in an accident and the paint used during the repair is coming off, it is getting older and the need for repairs are inevitable. Lately it has been burning oil but at this point as long as I keep oil in it, it runs fine.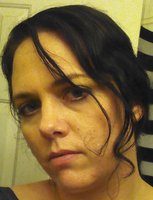 The Best Car I Have Ever Had And I Do Not Want To Get Rid It! — There is nothing that I dislike about this car! It is my fourth Toyota and I am sure it will not be my last. It has, and continues to be, an exceptional car. It doesn't hurt that it is paid for either. During the period that I have owned my Camry, I have owned a Chevrolet and a Dodge. Unfortunately both cars cost me more to maintain and fix than they were worth even though they were newer than my Camry. Let's face it, I am biased!!!
Primary Use: Commuting to work
Displaying 1 - 10 of 40 2002 Toyota Camry reviews.
Looking for a Used
Camry
in your area?
CarGurus has

77,987

nationwide Camry listings starting at

$1,395

.