2002 Saab 9-3
User Reviews
Average Ratings from

17

reviews
Performance:
Appearance:
Build Quality:
Overall:
Review Highlights
Click to filter reviews below
Displaying 1 - 10 of 17 2002 Saab 9-3 reviews.
Aaron

writes:
2002 Saab 9-3 Viggen
Review
Pros
Fantastic performance and handling at any speed in any weather. roomy, comfy, all the toys and options. Better than average MPG for a performance car.
Cons
Occasional expen$ive repairs and parts. Can be hard to find help in some areas of the country to fix. Often too tempting to speed. Cost over $35k in 02, worth maybe $10k now.
A Performance Car That's Practical — I have to say this is probably the best car I've bought new. In just under 90k miles very little about it has been bad. Even though its super sweet turbocharged engine launches it 0-60 faster than some Porsche and BMWs, it gets mid 20 mpg average economy or better, had a 5 star safety rating long before that was a selling point, and can haul more stuff than some station wagons. I've spent under $2k in out of warranty repairs and upgrades to this car so far and it has only left me stranded twice after driving cross country 3 times. Better in the snow than my 4wd Trooper, faster than most soul-less japanese boy cars, and that quirky Scandanavian style.
Looking for a Used
9-3
in your area?
CarGurus has
1,321
nationwide 9-3 listings starting at
$1,783
.
luckyqbn

writes:
2002 Saab 9-3 SE Convertible
Review
Pros
Handling, pickup, SPORT button,,,,
Cons
In city gas mileage could be better. But then again, if I drove a little slower it would probably help.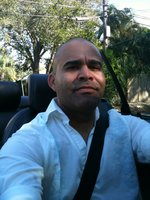 Addictive — My first Saab was a 2004 9-3 2.0T Linear that I bought on eBay in 2006. I fell in love with the car immediately. The handling, the way it grabs the road on tight curves, the design (inside and out), and the fact that there aren't too many of them on the road when compared with Ford, Toyota, and Honda. Unfortunately I had to get rid of it in 2010. In Oct 2012, I purchased a 2002 9-3 2.0T SE-Conv. My first convertible ever and it is amazing!!! I'm already considering purchasing a new model. I recommend SAAB to everyone, everyday, everywhere.
Primary Use: Commuting to work
edsuth

writes:
2002 Saab 9-3 SE Convertible
Review
Pros
The car has great power; the turbo, when engaged turns the Saab 9-3 into a rocket.
Cons
Trunk space is small, smaller than I thought it would be. But I was able to get two medium sized suitcases in there. Groceries, no problem.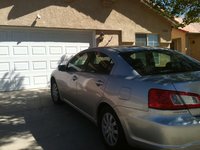 Great Car For Singles, Retirees Or Young Couples! Families, Not So Much. — I appreciated the power and handling of the vehicle, and the looks speak for themselves. The 2002 Saab 9-3 has one of the best body styles of all the Saabs ever made. It's not too square, or too round, the angles are just right, from the front to the rear The leather seats are comfortable and there was enough leg room in the front. Unfortunately, there was not enough room for a big guy to sit in the back. Like all vehicles, if you provide it regular preventative maintenance, you won't be making frequent trips to the shop, so that wasn't really a factor with this particular car since I have owned it. Gas mileage was good, averaging 25-30 miles per gallon, (city/highway). My guess is it would have been better if I had been doing the speed limit while driving. Handling, steering and control were great, definitely a fun drive!
Primary Use: Sport/fun (spirited driving, track racing, off-roading, etc.)
royal2015

writes:
Cons
too small and is an automatic

The Little Car That Could — Saab 9-3 good car for someone who needs abit of cargo space and wants some fuel mileage from the 2.0 L turbo. Hatch back with fold down rear seats make this car a great carrier for goods and still allows the car to perform with ease as the turbo engine pulls well from all speeds
Primary Use: Commuting to work
Christina

writes:
Pros
The leather/ cloth combo seats color, speed, sound, attiude, look and too much to say..........
Cons
the guy that owned it before backed in to his dads truck........
PastorDaleP

writes:
2002 Saab 9-3 SE Convertible
Review
Pros
I love the way it handles and the Sport mode as well as the Winter Mode. Fun to drive.
Cons
Parts are getting harder to come by.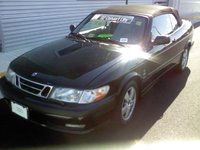 Excellent Little Car. — The engine is terrific and I just love the way this car handles. It is fast and has great pick up when I need it. The Sport mode is an added plus. Also, my model does excellent on fuel. On the open road I sometimes can get 29 mpg. In every day travel, around 26.5 mpg. It actually runs best on Sheetz fuel - it really does.
Primary Use: Commuting to work
Warren

writes:
Pros
Light, Fast, Comfortable
Cons
No 6sp and a twist beam rear suspension
02 Saab 9-3 Under Rated And Forgotten — Dislike-Rear twist beam suspension Like- Power and weight One of the best cars out there, station wagon cargo area and a sport hatch to hide it. Saab needs to bring back the 9-3 hatch, it's perfect if you don't want a wagon but want the cargo room. Once the Konis were installed the car became a totally different creature. This car will surprise you.
steveq

writes:
2002 Saab 9-3 SE Convertible
Review
Pros
Convertible top, heated seats, gas milage
Cons
Saab is no longer! a bit rough on buppy roads.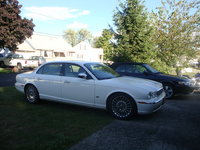 Fun In The Sun — Wanted a convertible for the wife, has a great back seat for a drop top and was had at a great price. Handles really well exept on rough roads. So far it has been ok, had to replace motor mounts. Would also like to up graden the 16 inch wheels.
Primary Use: Sport/fun (spirited driving, track racing, off-roading, etc.)
Sushil

writes:
Pros
4 cylinder Turbocharged engine
Cons
A slew of engine sludge complaints on 2002 9-3's
Gm's Best Foreign Counterpart — The performance on my Saab is awesome especially with the built-in turbocharger (thank you Sweden). Car has a little over 40,000 miles on the odometer but doesn't feel like its been used at all. If you don't know the 2002 model was the last year Saab made a hatchback and then the 2003's were all 4 door sedans which reduced some of its beauty but made up for it in power and handling.My Saab gives 30 mpg on the highway and approximately 20-25 in the city depending on driving conditions, including an important factor traffic. This car is definitely fun to drive I took it to Florida and the ride was just amazing with the take off on this piece of swedish machinery.
Arianna

writes:
Pros
sleek, afordable and durable
Cons
replacement parts tend to be a bit expensive
Like Driving On Air — This car is amazing! For a sporty luxury car I couldnt ask for more! It handles like a charm and the ride is always extremely smooth. Its not too expensive if you know the right people in the right places (aka Essex, for anyone with a Saab take it to Mark).
Displaying 1 - 10 of 17 2002 Saab 9-3 reviews.
Looking for a Used
9-3
in your area?
CarGurus has
1,321
nationwide 9-3 listings starting at
$1,783
.