2002 Pontiac Grand Prix
User Reviews
2002 Pontiac Grand Prix
Review Ratings
Average Ratings from

52

reviews
Performance:
Appearance:
Build Quality:
Overall:
Review Highlights
Click to filter reviews below
Displaying 1 - 10 of 52 2002 Pontiac Grand Prix reviews.
Ramcharger_1997

writes:
2002 Pontiac Grand Prix GTP
Review
Pros
The best looking and performace get around car you'll ever own, great gas mileage, awesome overall
Cons
Plastic bumpers, leather in summer sometimes not to much fun, and you'll love the car so much, if anything happens to it you'll want to kill the other person....guarenteed
2002 Grand Prix 40th Anniversary Edition — Okay, i will just have to probably go in order here so that way i dont start trailing off about this car. My first thought of buying this car was its a grand prix so i probably won't be too impressed with it, but boy was i wrong. The performance of my car is great. Maybe not compared to my neighbors 2008 beemer but for a average get around car, it moves. No problem squealing the tires on a bad day. The build quality was good up until other cars become involved. It will hold together but if someone hits you, the front and rear bumper are plastic and will get scraped and sucks to repair like i had to. Everything else is plain old metal and everything including the electric work and everything in the car is working good and holds up well. The appearance is amazing. It's a 40th anniversary edition so its got the special paint and its got the two tone leather on the inside. Dark cherry and black, and its also got a bose system, heated leather seat, and is the most amazing everyday car i have ever seen. My only regret is pontiac closing down and not making a 50th anniversary edition.
Primary Use: Commuting to work
Looking for a Used
Grand Prix
in your area?
CarGurus has

4,733

nationwide Grand Prix listings starting at

$1,195

.
Kelley

writes:
2002 Pontiac Grand Prix GTP
Review
2002 Grand Prix Gtp Review From An Owner Of V8 Sports Cars — What can I say..I Looooove It!!! It's a super comfy car to cruise in anytime. On a 12 hr road trip it was great. I have osteoarthritis in my lower spine so I have major back pain and the seats are fully adjustable and heated allowing a person to customize to their complete comfort.The only thing that I'd say is a thumbs down on the seats is the passenger doesn't get the same treatment ie. no heat,no power lumbar or power anything.They changed this in the next generation. My GTP is fully loaded with every option possible which to me is great cause I love the bells and whistles,not all GTP's have this according to GM. I love the HUD(Heads up display) and wouldn't want another car without it.I never look down at the gauges because the HUD tells me everything I need,I'm sure everyone else that has this would agree. Basically all the options such as the power one touch drivers window(thumbs down for not having it for the passenger windows),changeable imperial to metric gauges for everything,programmable drivers info center,steering wheel controls,one touch power sunroof,keyless doors and trunk are all a great feature that I appreciate.The cup holders are kinda not where I like them but there isn't any place else really to put them.I Find using the cup holders gets in the way of shifting and if you spill from accelerating too hard or something of such it goes onto the shifter and consule.I do wish the Boost gauge showed up on the HUD though. *For the interior styling and options I give it a 8/10 The handling is great and feels solid.I can take corners at high speeds without feeling body roll and it feels like it hugs them as if it were on a rail.The discs all around make braking decent,never had any problems, although bigger calipers & cross drilled/vented discs would feel even better.The ride is very smooth and quiet inside,the suspension give on bumps is great and handles it accordingly.I do have a squeak on the left side hitting hard bumps which is from the shock,but makes no difference in handling.I am used to rear wheel drive cars so changing to a front wheel drive took a bit to get used to when the wheels start spinning and the torque thrust hits the steering wheel.I wish they would have made these cars rwd, it would have made them a bit more fun to goof around in. *For handling,suspension,braking etc., I give it a 8/10 The acceleration is good for a car that's not heavy but not a lightweight either.The supercharger is a definate plus and makes this car tons more fun.Because of the sc off the line is great and spanks a lot of other cars with bigger engines.For a little V6 it isn't a slug by any means and being a V8 owner for most of my life,I was very surprised by it and in awe.The nice thing about this car is there are tons of things that you can do to the engine to boost the hp with little money and effort. *From a done up V8 owners perspective I give the engine/performance a 9/10 The body and styling on these cars is good.The front end being my favorite to look at.It's low to the ground and wide making it look like more of a performance car.The wheels that came stock on mine aren't the worst I've seen for stock cars and are tolerable, but a simple polished or chrome 5 star would have been best,which came on newer models.The basic grand prix without the rear wing looks terrible,the wing that's on the GTP looks decent and sleek but I prefer the GTX wings giving it a sportier look.All in all the look of the GTP is nice and clean but fat and kinda gangster(is what the kids say now..lol). For exterior styling I give it a 8/10 Cost of ownership is great,no repairs have had to be made other than the GM recall.Regular 3 mos or 5000km oil changes and proper fluid changes when needed have kept my car running like new.They are picky about the plugs you run in them as they are supercharged and need a cooler running plug.My car runs best on 94 octane,GM recommends 91 or up so with the price of gas initial fueling can shock you.They have great gas mileage and I get 28mpg highway, but city driving depending on if you shift manually and use the gas pedal heavier you can go down to about 19-22mpg,which is fair for a larger car. *For Cost of ownership I give it a 10/10 The fun factor of this car is awesome,every time I get into it and drive it I fall in love all over again.With all the good this car carries with it, it is a real drivers car.It's got enough jam for the V8 nut,enough comfort, ride and handling for the Cadillac/Lexus driver and more than enough bells and whistles that will keep anyone happy.For this year of car it was priced decent and out beat more expensive cars that had the same performance,styling,quality and options.GM did well with this car and the new model is something to definately go check out and test drive as they are even more smokin fast,more optioned and still decently priced compared to other makes of comparable cars. I have changed the most faithful to a certain make, and stubborn minds with this car.That says something about these cars. All in all I give this car a 9/10
NHRA21

writes:
2002 Pontiac Grand Prix SE
Review
Pros
This is really a cool car. Just took it on a long trip. It drove perfect! Nice ride! Pretty color.It really grips around corners. Smooth and quiet. Fast too!
Cons
I have nothing bad to say about this car at all.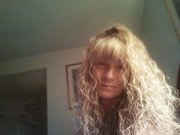 I Love This Car! — Nothing to dislike at all. It's a fantastic car! Quiet and smooth. It handles so nice. And very roomy. The engine sounds nice. Air works great. And the power is awesome. It really gets up and moves! OOPS! It's a fun fast car to drive.!!!!!
Primary Use: Commuting to work
Eric

writes:
2002 Pontiac Grand Prix GTP
Review
Pros
Led speedometer display projected on window, Supercharger
Cons
High friction on the supercharger (alot of access heat)
Pontiac Grand Prix Gtp — I love my car...Its so unsuspecting. Lots of room, Great ride,Great power, Powered by a 3.8L supercharged engine. Pushing 240hp and 280lbs ft with a curb weight of 3400lbs. Lots of power great handling. Brakes are awsome with the slotted rotors. Gets about 18mpg all around not alot of matenence required, just the stuff in the manual 3k oil changes etc. The car is very fun to drive for an automatic. Not alot of cars on the road can keep up to this one.
James

writes:
2002 Pontiac Grand Prix GT
Review
Pros
Appearance, handling, gas mileage, leather seats, acceleration, styling
Cons
brakes, everything needs to be replaced at the same time
Best Car I Have Owned — I LOVE THIS CAR!! i have had many cars in my 10 years of driving but none compare to the quality of my 02 pontiac Grand Prix GT. I love style and durability of the car. When i saw it and test drove it I had to have it. Love it!
Sonia

writes:
2002 Pontiac Grand Prix GT
Review
Pros
It has a get up and go factor and pulls its weight fast.
It is very comfortable for long trips.
Cons
It has a wide body, which takes some time to getting used to.
I Love It. — Driven the hell out of this car. Received it in April '05 with 40k miles. Now (May '08) it has 160k on it. This car has grew on me and will be with me as long as i can hold onto it. Like every car, it requires good maintenance, and if you do that, it will be one of the most reliable things you have. In the interior, it has all black leather seats and climate control for the driver and passenger. The driver also has a heated seat and a heads-up display allowing him to see the speed he is traveling at and the radio station or track of cd he is playing right on the windshield. It comes with OnStar, a DIC (Driver Information Console) which displays if your doors/trunk/hood is open, if you are low on oil or windshield wiper fluid, your average MPG, how many miles you can go before you run out of gas, the amount of gallons you have used for the trip, and your oil life. It also comes with a sun roof and lots of space inside. The exterior is also pretty nice. The rims are polished aluminum which creates a nice effect. It seems to sit fairly low to the ground so one has to watch out for speed bumps and potholes. The headlights and taillights aren't the prettiest in the world, and I would change them if i had the money.
Venessa

writes:
2002 Pontiac Grand Prix GTP
Review
Pros
It's apt to go when prompted
Awesome — Accelerates awesome, got it at a discounted price from my family member, overall no noticeable repairs, except have to check extra rubbing on driver's back tire. Average 25mph, again low maintenance. Leather seats with just driver's seat having a warmer. Heads up on dashboard which is really cool. Awesome car to drive, you feel like you could do anything with it........except you won't to keep it in prime condition.
Primary Use: Commuting to work
Alec

writes:
2002 Pontiac Grand Prix SE
Review
Awesome — Grand Prix is the best car you can get for the price. Wouldn't drive anything else for day to day driving. If you need an affordable car but want performance as well this is the car for you. It's great.
Primary Use: Commuting to work
Rick

writes:
2002 Pontiac Grand Prix GT
Review
Pros
Reliability, comfort, power
Cons
no reason to avoid this car, get in it!
Best Car I Have Ever Driven. — Best car I have ever owned (and maybe ever will own). I cannot say enough good things about this car, it has done everything asked of it since day one and never complained, ever, while outperforming my expectations. To this very day people still ride in this car and praise its styling, comfort, and smooth ride. I will be selling it in the summer of 2011 because it is time for someone else to enjoy this car, I have loved every one of the 140,000+ Kms I have put on it.
Primary Use: Family transportation
manticore1968

writes:
2002 Pontiac Grand Prix GTP
Review
Pros
Great styling and good performance
Cons
Can't think of any..

Great Car Would Buy It Again If Had The Chance — I purchased this car new in '02 and enjoy driving this car. It has been relativly trouble free and needs very little attention. I like the performace of the engine although I have helped it out somewhat with certain modifications.
Primary Use: Family transportation
Displaying 1 - 10 of 52 2002 Pontiac Grand Prix reviews.
Looking for a Used
Grand Prix
in your area?
CarGurus has

4,733

nationwide Grand Prix listings starting at

$1,195

.