2002 Lincoln LS
User Reviews
2002 Lincoln LS
Review Ratings
Average Ratings from

11

reviews
Performance:
Appearance:
Build Quality:
Overall:
Review Highlights
Click to filter reviews below
Displaying 1 - 10 of 11 2002 Lincoln LS reviews.
MBlood

writes:
2002 Lincoln LS V8
Review
Cons
Gas milage in city / short drives

Reliable — This has been a nice reliable car. Owned new from 2003 and have over 127000 miles so far. Except for needing to replace all of the coils the car has been reliable. As for its apperance, I still like the overall design as compared to some newer cars. Hope to keep running for many more years.
Primary Use: Family transportation
Looking for a Used
LS
in your area?
CarGurus has

1,025

nationwide LS listings starting at

$3,250

.
larryljs1

writes:
2002 Lincoln LS V8 LSE
Review
Pros
I love the looks of these cars, they really do compare to a BMW, and most certain out perform one. This is my second Lincoln LS, my first one was a 2001 model. I get about 19 mpg around town, and about 26 on the highway, I am real pleased with the mpg, as they require premium, fuel! Car still has original paint, has held up really well for a 11 year old car, the inside of the car looks as if it just came off the lot, It is all leather inside, has no tears or wear no where to be seen, back seats look as if no one has ever sat in them. It really is an immaculate car, inside and out. I purchased it with 99 thousand miles on it, and it just turned over to 134 thousand the last week. And I can not forget it is a blast to drive, with a 5 speed "slapstick". The motor uses no oil what so ever, runs like a scalded dog.
Cons
So far the only con, I have found is the cost of repairs, I take my car to the dealer for repairs, except for basic things, such as a oil change, I use Royal Purple, 5w20. I have had to replace 2 coil packs on this vehicle, but I have owned it for almost 5 years, not really bad.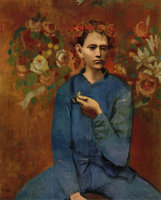 Just A Downright Aswome Car. — With the exception for the high cost of repairs, I really do not have any dislikes of this car. What I love about this car, is its great looks, great driving and just all around fun to get out with the power roof back and hear it rumble through the back roads of Kentucky. Just so fun to drive, the handling is just awesome, and the car really turns heads, even though it is 11 years old. I get ask about it all the time, and I can just barely get out without someone asking me if its for sale. Glad I am to attached and it is paid for, because I have been offered way more than the purchase price. I do plan to refresh the paint on it next year, some of the paint on the rear spoiler is beginning to fade due to sun exposure, and it is an aftermarket spoiler, and came painted the color of the car. It is due a new set of tires, the ones on it have almost 30 thousand miles on them, I plan to replace them after my spring paint job.
timotheus

writes:
2002 Lincoln LS V8 LSE
Review
Pros
Value, style, performance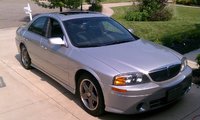 If You Can Get A Good Deal On This Kind Of Car It's Definitly Worth It. — This thing performs much better than expected. It's a big car with a big engine and sport package. Acceleration is great! It stops surprisingly well (for it's size). Appearance is much nicer than the traditional Lincoln LS (because of the special color, rims and sport package style). Cost of ownership is a fair. It costs more than the Honda that I had but less than my old Ford Probe (that's a fairly limited comparison I realize). It's definitely a fun ride! Have lots of leg room (I'm 6ft, 2in) and it feels like I'm driving in my leather recliner (btw I can easily fit 5 adults w/o being cramped). It is by far the most comfortable car I have ever had.
Primary Use: Commuting to work
Matthew

writes:
2002 Lincoln LS V8 LSE
Review
Cons
High maintenance, alot of mechanics will not work on them
Slick And Powerfull — I enjoyed this car while I had it. Towards the end the repairs became a pain and I needed a car that could have a lot more mileage to be put on it. Everything worked fine until my power steering went out (my fault) and had to take apart the power steering system and AC system. Had to change AC Compressor and flush system. Power steering also need a pressure switch so the tab ran high getting it back on the road. Drove it for about 24k miles without any serious maintenance.
Primary Use: Commuting to work
acstdrew

writes:
2002 Lincoln LS V8
Review
Pros
Beautiful ride when working. Lots of power.
Cons
Ignition coil issues, window regulator/solenoid issues, ac issues

Good Looking But Issues — Great value for the money but dump it at 130,000 miles. Bought ours w 110,000 miles in 2009 traded in at 167,000 miles and paid $6000 cash for it in 2009. Got $2000 trade for it so I feel I did OK. Major issues w ignition coils and ac. Refused to drive it leaving hubby to fend for himself or fix it. Ac went. Tried to recharge but valve would not stay closed. LOVED that the rear seats folded down. Made Home Depot trips in a sedan. Lots of awesome power when working right. 6 disk CD changer never worked. Beautiful rims.
Primary Use: Commuting to work
jbrennan

writes:
2002 Lincoln LS V8
Review
Pros
Whether I'm driving around town or traveling across the country It's always a good looking and comfortable ride
Cons
Being a rear wheel drive the car doesn't do well in snow
Theres not much room in the back seat for people over 5'8"

Above Expectations — I like the style of the LS over todays MKS. I like how solid the car feels and how comfortable the ride is know matter how good the roads are or aren't. At first I didn't like having to spend the extra money it takes to burn Premium fuel but when I did the math I was getting an extra 4 mpg so it more than offset the price difference. I also like all of the extras you get with a Lincoln because they come loaded with options...
Primary Use: Commuting to work
jeep4byn

writes:
Pros
What a blast to drive

There Are Ways To Make This Car Go Fast — I got a 2002 LS for my daughter and thought it wood be fun to try and get more HP out of it and now several thousand dollars later and a turbo and computer up grades and bigger injectors and T/B it makes 443 RW HP man what a scream. Its a beautiful metallic dark red with 17" wheels and lambo doors....we love the car.....
Primary Use: Sport/fun (spirited driving, track racing, off-roading, etc.)
Tiffany

writes:
2002 Lincoln LS V8 Premium
Review
Pros
a nice smooth ride with adequate trunk space and good performance
My Lincoln — The car is great wih one flaw. It msfires in the engine. I have had to replace a coil but it seems to be a common problem. For it having a v8 it is still economical on gas as well. After owning several Mustangs and high performance cars this is a smooth ride with performance.
RellzJ

writes:
2002 Lincoln LS V8 Premium
Review
Pros
Not a everyday seen car so its uniqueness is a plus. Any customizes to it stands out on the road. Interior is on point.
Cons
Gas Guzzler if your commute everyday with car.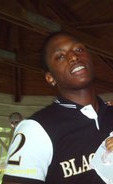 Nice — Runs like a baby. Interior is great. Double-Din DVD player. Custom interior lights. Custom Chrome Air Intake/Airflow system. Custom straight-pipe exhaust. Power. The acceleration in auto-shift mode is near perfect. Definately a sleeper on the road. I would recommend this car to any lincoln lover.
Primary Use: Commuting to work
shadowrunner

writes:
Pros
the car is great performance
Cons
the car doesnt have a posi rearend, no gear for peal outs

Great Car If You Get The Blessings Of The Ls. But It Could Be Bad If You Get The Curse Of The Ls. — great acceleration for only a 6 cyl. great braking. and one of the best handling. no needed repairs. very few repairs since owned car. interior has a good style with the wood trim. and the basic design of the car. the exterior of the car is a great design. i love it. gas mileage is good at averaging 23 to 26 miles a gallon. low maintenance for almost 100k miles. the car is one of the most fun i have ever driven.
Primary Use: Commuting to work
Displaying 1 - 10 of 11 2002 Lincoln LS reviews.
Looking for a Used
LS
in your area?
CarGurus has

1,025

nationwide LS listings starting at

$3,250

.