2002 Lexus IS 300
User Reviews
Average Ratings from

26

reviews
Performance:
Appearance:
Build Quality:
Overall:
Review Highlights
Click to filter reviews below
Displaying 1 - 10 of 26 2002 Lexus IS 300 reviews.
James

writes:
2002 Lexus IS 300 STD
Review
Pros
great handling, quiet, easy to drift
Great Car Needs A Little More Horse Power For Me Though — one of the few cars from lexus that is sold with a manual transmission. very smooth on the highway even with crisp handling. looks great but doesn't get to much attention. I'll add more later
Looking for a Used
IS 300
in your area?
CarGurus has
290
nationwide IS 300 listings starting at
$3,200
.
Evan

writes:
2002 Lexus IS 300 STD
Review
Cons
Gas Mileage and headlight repairs
Fast Fun Sport Sedan — fun to drive gas mileage is bad due to engine but performance and comfort out weigh that. Build Quality........amazing paint and no rust. Very strong body integrity. Simple maintenance such as headlight repair is difficult and expensive bulb alone costs 100$
Primary Use: Sport/fun (spirited driving, track racing, off-roading, etc.)
James

writes:
2002 Lexus IS 300 STD
Review
Pros
Reliable and very fun to drive
If Your Looking For A First Car This Thing Is Great, But As Far As Performance, No Thanks — Tons of FUN!!! Can take a beating and easy to learn to drive, as well as comfortable. Unfortunately, it lacks power and sucks at turning but sounds and looks great. Its great to learn on and it is very safe as well, perfect first car.
Primary Use: Commuting to work
Michael

writes:
2002 Lexus IS 300 STD
Review
Cons
not the fastest car in the world
No Idea What This Is For — Acceleration is alright, its mage mor for handeling which is amazing, iv taken turns with recomened speeds of 35 at 70 mph. My baby's only got 100k miles so no problems yet Exterior looks amazing, simple but aggressive from the front, sad to say, i bought it with a nasty bump on the passenger rear panel :( MPG is better than i thaught
Primary Use: Commuting to work
Jason

writes:
2002 Lexus IS 300 STD
Review
Cons
maintenance is a bit expensive
Is300 Is Dope! — I like it, It's got lots of potential... turbo, the stance, wheels, needs manual tran, light tint, needs women to get in it more often haha. It's really fun to drive, 3000 lbs. 222 horse at the crank, not bad. Not sure if it would bang out against the old teggy but it does well. I need snow tires for it in the winter. gas mileage depends how you drive it but it takes premium so that's a pain. Repairs? needs it's 30,000 mile maintenance. Interior is impeccable.
Primary Use: Commuting to work
Jake

writes:
2002 Lexus IS 300 STD
Review
Pros
sporty engine with a little more spunk with a VVTi, sports tuned suspension, an all and all solid car for this class of automobile
Cons
poorly engineered stereo system seats lack the suport for a luxury sports sedan and small backseats cant really fit a adult, and the dash though is of an inovative design has too many useless gauges and infomation.
Is300 — this car is a ball just drive when you get to a curvy road you turn on sport mode and you hit the gas the suspension hugs the corners like nothing and when you get to the straight away you can fly away at 143 mph the brakes on the car have personaly saved me many a time the interior is of lower end for luxury car standards but is still in par for an entery level lexus the backseats are rather small and cant fit the average adult with comfort the dash is of an interesting design but is hard to read but the speakers in the IS300 preduce a good note of base with the lexus sound system but the CD player was of a very bad build and has been known to jam and break that is the one major downside the seats are comfortable but lack suport for sharp turns and if your seat belt is not on you will get pushed a little the steering is precise and you know you will make the corner when you turn the wheel when you turn off the traction control the small but powerful inline 6 with VVTi opens up and you will easily get the car sideways. the body of the IS300 is almost the same as it japanese counterpart the Toyota Altizza but the engine is a bit bigger with the 2JZ-GE pushing 3.0L and 215 stock hp compared to the Altizza's 195hp the body is a smoothly curved body with an agressive front end. the car is a fun car all in all to drive and own its also a tunable car with many companies out there just for this vehicle it is a fun drive but there are better vehicles out there this is just one of the choices
tierrance

writes:
2002 Lexus IS 300 STD
Review
Pros
The car is reliable. The appearance is good.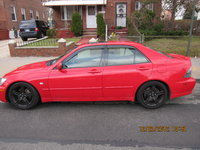 Good At Alot But Not Great At Anything. — The interior is great and the exterior is good. The paint starts to fade around the handle for my car. Not sure if that's a model specific problem. Also to be fair the car is over 10Yrs old and to my knowledge the paint job hasn't been reconditioned so some fading is to be expected possibly. My main and only gripe is the mpg. It's terrible. I'm barely getting 15mpg. Granted I'm prone to driving a tad agressively. However anything less than 20 combined avg is unacceptable. I don't help myself in that department by living in NY but otherwise this is a really solid car.
Primary Use: Family transportation
lexierose213

writes:
2002 Lexus IS 300 STD
Review
Pros
love the look, all the options it has compared to new cars nowadays
Cons
gas milage isnt the best when you have to use premium but its not horrible its definiatly not a "electric" car or anything fancy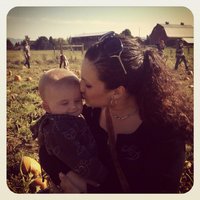 Sexy Lexy — i have alwasy wanted one of these and to boot i found one in excellent condition with a manual. handles awesome and has power for a four door car that youd think otherwise. completly thrilled that this was the first nice thing i ever bought myself
Primary Use: Family transportation
Sergey

writes:
2002 Lexus IS 300 STD
Review
Lexus Is300 — If you haven't driven in THIS Lexus yet, your missing out big time! This car is amazing, it's fun to drive, comfortable, looks sporty, RWD, and great for drifting. It's one of a kind! "It's a LEXUS thing... you just wouldn't understand"
Primary Use: Sport/fun (spirited driving, track racing, off-roading, etc.)
Tyler

writes:
2002 Lexus IS 300 STD
Review
Pros
Reasonable amounts of power, good brakes, well geared transmission and great steering feel + 4 seats and a trunk...really, what more do you need?
Cons
CD changer tends to jam/eat CDs often and eventually ceases to function entirely.
A Good Buy! Just Watch Out For The Ones That Have Been Wrecked Or Abused When Searching. — Engine: Power on this one comes from a naturally aspirated 3 liter in line six cylinder known in the Toyota circle as the 2JZ-GE. With double overhead cams, 4 valves per cylinder, Variable Valve Timing w/Intelligence (VVT-i), and Toyota's Electronic Throttle Control System (ETCS) it provides enough power to move the IS300 with some authority while still being civilized and easy to drive. Horsepower is rated at 220 @ 5,800 RPM and torque comes to the same number, although it peaks lower in the revs. The engine is smooth as glass and loves to run all the way to the 6,500RPM redline and with the close-ratio 5 speed manual transmission you can easily exceed most in town speed limits without going any further than 2nd gear. The main thing I disapprove of is the lack of responsiveness and feel in the throttle. With the electronic throttle control it always feels like the engine is a little bit behind the curve when rev. matching gears, or heel-toe downshifting. Manual Transmission: Dubbed the "W55" by Toyota this transmission is a close ratio 5 speed and bears all the typical toyota manual transmission quirks. While being somewhat notchy feeling, it shifts smoothly with little efffort and there is never a problem finding your next gear. Gear engagements don't exactly feel solid, but they aren't too soft either. Shifter throw is a hair longer than necessary, but not to the point that you'll feel like you've been hired on at the local trucking company. Clutch feel is mushy and unresponsive with the factory "Clutch Dampening Device" (CDD) in place although it's a problem easily solved if you have a friend to help you and a bit of mechanical knowledge. Overall it's a good match with the car and you'll find that the combination of close ratios and rear end gearing allow you to leave stoplights with some authority. Drive Axle/Suspension: Power goes to the rear wheels via a fully independent rear suspension setup. This allows for surprising handling characteristics especially when taken into account that this car is not only a 4 door sedan but still has reasonable ride quality as well. Front suspension is also fully independent with rack and pinion steering. Steering is geared to be sharp and responsive but not so much that you'll be cutting through three lanes of traffic whenever lean over to adjust the radio. The rear differential is geared at 3.73 for Manual transmission cars and may be equipped with the optional torsen Limited Slip Differential (LSD). Brakes: Brakes lack a bit of initial grab although there is more than enough stopping power on tap. Pedal feel is good and they are smooth and controllable all the way to a stop. Smash on the brakes and the "brake assist" feature kicks in applying maximum braking pressure coupled with the ABS system bringing the car to a stop quickly enough to put any unsuspecting passenger into the dashboard. Although for true performance driving it could probably use a little bit more, the factory brakes are more than ample for street use. Sound System: The factory sound system includes stock component style speakers up front with standard coaxial speakers in the rear. The head unit is a six- disc CD changer with cassette tape deck. The sound is extremely balanced with a surprising amount of clarity and is not overcome with too much low, mid, or top end. Options for sound equalization and distribution include Bass, Mid, Treble, Fader (Front/Rear), and Balance (Left/Right). My only complaint here is that the CD changer is more than temperamental and likes to jam and/or eat CDs from time to time. Overall Build Quality: Overall build quality of the car is very good as should be expected of a luxury car company such as Lexus. The interior, while somewhat sparse compared to most of the Lexus lineup, is well put together and doesn't rattle or make noise when driving down bumpy roads. Everything in the interior is lined with felt and and foam so as to prevent rattling or unnecessary noises. Wind noise is low although the 17" wheels and low profile tires make themselves known more so when hitting bumpy or rough patches on the freeway. Exterior panel gaps are uniform and doors shut smoothly and easily. Safety: This car was rated 5 stars by the NHTSA in 2001 and is equipped with side curtain airbags, front air bags - both driver and passenger. Features such as ABS, Traction Control, and Brake Assist also help prevent potential accidents. Adverse Weather Conditions: While driving this car over the course of a year it has never failed to start and has always gotten me where I needed to go. With good winter tires and the factory Limited Slip Differential you'll have no problem driving in winter weather. The "Snow" mode and Traction Control System sense wheel slip and cut engine power accordingly to aid traction but can easily be turned off for a little bit of parking lot fun if you so desire. No it isn't an AWD or 4 wheel drive vehicle but in my opinion you'd be hard pressed to find a front wheel drive car that can out run it in the snow when equipped properly. Reliability: So far I've had no problems with the car. Although some maintenance items and replacement parts may be expensive, overall cost of ownership is low. Fuel Mileage: Usually around 25mpg @ 75mph highway. In town all depends on your driving style, but it shouldn't be too hard to see 20-22mpg.
Primary Use: Sport/fun (spirited driving, track racing, off-roading, etc.)
Displaying 1 - 10 of 26 2002 Lexus IS 300 reviews.
Looking for a Used
IS 300
in your area?
CarGurus has
290
nationwide IS 300 listings starting at
$3,200
.