2002 Honda Civic
User Reviews
2002 Honda Civic
Review Ratings
Average Ratings from

89

reviews
Performance:
Appearance:
Build Quality:
Overall:
Review Highlights
Click to filter reviews below
Displaying 1 - 10 of 89 2002 Honda Civic reviews.
hmdinunzio

writes:
2002 Honda Civic EX
Review
Pros
affordable, reliable, low maintenance, great gas mileage
Cons
luxury, loud on the highway

Reliable, Low Maintenance, Great Car! — My parents bought my sister and me this car when we teenagers. Back when it was brand new, it had great acceleration, handled very well and impressive gas mileage. Almost ten years later, with 145,000 miles on it, this car is still running very well for what it's been through and is reliable, cheap to own and still gets great gas mileage. It's been such a great car over the years as I drove it throughout college and have taken it across the country several of times. Besides needing a couple of new sets of tires, I had to replace the right front axle a few years back (reckless teenage driving) and replaced the timing belt at about 110,000 miles, which is typical with Honda's. I can't complain about this car and would definitely recommend it to a friend who needs something reliable, low maintenance, cheap to own and to last a long time. This car has survived lots of miles and two teenage drivers. I've never once had to say that I hate my car. I am loyal to Honda for all of these reasons.
Primary Use: Commuting to work
Looking for a Used
Civic
in your area?
CarGurus has

49,483

nationwide Civic listings starting at

$999

.
Patrick

writes:
2002 Honda Civic Si Hatchback
Review
Pros
It was fast when i supercharged it, handled like a crazed demon with all the bars
Cons
I had to supercharge it... it should have come with the k20a2 off the bat.
Civic Si-r Supercharged With All The Goodies — The first car i owned under my name. It was such a nice build quality, never broke, never went to get anything fixed once that wasn't my own fault. It needed more power; i added a supercharger. its only flaw was the stupid Ivtec on the intake cam. Honda power! it looked great! i miss it!
Ricardo

writes:
2002 Honda Civic DX Coupe
Review
Pros
the looks and the fuel economy
Nice Car But Slow As Hell — the car overall looks good. i like the style and the body lines. BUT, if you want performance, this is NOT the car you want. Although it is fun to drive, it is very slow and the suspension somewhat loose. The price and fuel economy are both great. The backseat can feel small for adults but it is comfortable for children.
Primary Use: Commuting to work
CivicReppin904

writes:
2002 Honda Civic LX
Review
Pros
Reliable, Good gas mileage, easy to work on, good handling, bumpin factory radio.
Cons
If you try do anything, people call you a ricer; if that matters to you.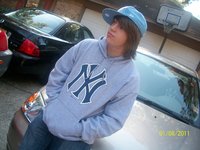 Great, Relible Car. Especially As A First Car. — Great first car! 5 stars for that alone, haha. It has a 1.7L 4cyl engine- pretty fast...for a 1.7L 4 banger, lol. Only had 19,200 miles on her when I got her and only has 23,500 right now. It is very reliable, but I got from my grandmother, so it sat a while. So, it's probably getting an allignment very soon (in the next day or two: 1/9-10/11). It is also not fully loaded-only had a cassette player, no rear cup holders, etc. lmbo. Great gas mileage at 32 MPG or so (averaged: city & highway). Very comfortable cloth seats, good quality build; vinyl on the dash though. Factory radio hit hard, but I have a Kenwood KDC-MP445U in it now, and it has 2 12" MTX Audio Subs w/ a MTX Audio TNA-251 amp & a MTX Audio EBC- all which turn other people's heads. They're like "LOL RICE!..Holy S#!T, nevermind!" or "Lol grandma-OMG that Civic just made me spill my soda!" haha. Bangin sound system in an economy car- awesome. Hell of a fun for me, especially as my first car, haha.
Primary Use: Commuting to work
Jerry

writes:
2002 Honda Civic LX
Review
My Honda — This is the best car ever! Well almost, its not quite as good as my future TL typpe-s. But as far as a college car, its great. I get about 43 highway and 34 city. If i do both i get between 34 and 40. One time this summer i got 50! It has cost me almost nothing in service, i had to replace one compnent. thats it! i will never sell this car. It may be slow now but when i get a k20 and a gt30 turbo this will be an extremely fast car!
Nathan

writes:
2002 Honda Civic LX
Review
Pros
Good body style. Comfortable interior. Looks small but is quite roomy inside. Tall people can actually sit in the back. 5-speed Manual is the way to go.
Cons
A little noisy on the highway but that's partially my fault. They didn't build them to be soundproof.
My Civic — Slow starting out in first gear, but I can beat some V6's off the line. Great handling. You can't go wrong with getting 35-45 mpg depending on where you drive. Have had to bring it in once to get the struts fixed. Custom exhaust from headers back and an AEM v2 air intake on it help with mileage and give it a little bit more HP.
Melissa

writes:
2002 Honda Civic EX
Review
Pros
dependable, good gas milage
Cons
Excellenty for someone single, not for someone with children
Dependable Stylish Civic — This is a wonder vehicle. It has served me well over the years. It still gets great gas milage (32-36 mpg) after 6 years. Only a few blemishes in the paint from rock chips over time. I have only had to complete the normal maintance schedule on it. Besides new tires and a battery. The only downside is it is not a family car. With two children now it is not feasible for two children in car seats. In the process of search for a new vehcile for this reason. However I still plan to keep the civic because of its realiabilty.
Candice

writes:
2002 Honda Civic LX
Review
Pros
Gas mileage, freeway I got 35mpg. Great looking. Extremely reliable! Will go on forever
Cons
One of the more sought after cars for theft. Is slow at first, but this can be fixed.
The Most Fun Car You Will Drive With Great Gas Mileage And An Affordable Price — The most fun car I have ever driven. Acceleration is great if you work on it. It has great gas mileage - I have 70k miles on it and I got 35 MPG on the freeway. The appearance is really nice especially the white color and tinting. I haven't had to do any major repairs just routine services. The only downside is it is one of the three most sought after cars for theft so I would recommend an alarm system. But because the car is inexpensive you can buy a great system. Would definitely recommend. Great gas mileage, great reliability, friendly staff, great looking and affordable - what could be better?
RJ

writes:
2002 Honda Civic LX Coupe
Review
Pros
Easy to drive and amazing gas mileage on the hwy. I was getting like 40 mi to the gallon.
Cons
None really, unless you want more power. Car was a little underpowered.
Great Daily Driver! — This car is awesome if you are looking for something that will get you from point "a" to point "b". It was the first car that I owned and I miss it, but got a better car in its lieu. Power windows and locks and a functional dash all make this car pretty awesome.
Ian

writes:
2002 Honda Civic Si Hatchback
Review
Pros
Barrell of laughs to drive - big grin when the VTEC kicked in.
It was still exclusive when I bought it the day after I turned 22, and never once skipped a beat in 30,000 miles of ragging it (2005-2007)
A bit of a head turner.
0-60 in 6.6 seconds, 150mph top end.
Sounded great, handled great, looked great!
Cons
I went through front tyres raaaather quickly.
Fuel bills would be silly on it now.
The chavs have picked it up!
Every twenty something seems to be driving one now.
Cant fault the car itself though - loved every minute of it!
Fantastic Car! Cant Fault It! — I LOVED this car! Great performance, great looks and it put a grin on my face literally every day! Plus it popped my track cherry when I took it round Donnington, and Silverstone. :) Smart interior which was ahead of its time, a fantastic VTEC roar, stuck to the road like glue, and had a tidy Pioneer.mp3/ipod install in for the tunage. I miss it!
Displaying 1 - 10 of 89 2002 Honda Civic reviews.
Looking for a Used
Civic
in your area?
CarGurus has

49,483

nationwide Civic listings starting at

$999

.