2002 Chevrolet TrailBlazer
User Reviews
2002 Chevrolet TrailBlazer
Review Ratings
Average Ratings from

28

reviews
Performance:
Appearance:
Build Quality:
Overall:
Review Highlights
Click to filter reviews below
Displaying 1 - 10 of 28 2002 Chevrolet TrailBlazer reviews.
Joshua

writes:
2002 Chevrolet TrailBlazer LS
Review
Cons
Achieving a low, deep exhaust note is difficult with an inline 6 cylinder compared to a V6.
An Outstanding Suv For Small Families. Plenty Of Cargo Space With Good Torque And Acceptable Mpg. — The trailblazer is an outstanding vehicle. With the inline 6-cylinder instead of the usual V6, you get more torque for hauling than usual. Plenty of cargo space to begin with, but also has fold down seats for more. Though no longer in production, there is a wealth of aftermarket parts available for customization. Low-end torque is an issue with the I6, but mid-to-high RPMs let out plenty. Braking is good and despite its size, this baby turns on a dime, making tight parking lots a breeze. Having owned this truck for almost 5 years now and being over 8 years old, I have never had to make any serious, expensive repairs until just recently when the ball joints on my front suspension went bad, severely throwing off my alignment and requiring immediate replacement. Other than that, the most common problem I've read about with this truck the fan clutch giving out, one of the few and most common issue that is complained about in the Trailvoy (Trailblazer/Envoy - built on the same platform with the same engine) community. A pretty simple and relatively inexpensive repair, with a new fan clutch running you about $200 at your local parts store like AutoZone. The appearance is great in my opinion. Not too big and bulky like other larger SUVs and plenty of aftermarket parts available for the expansive imagination. Manufacturer states 14/20 MPG, but with a K&N air filter and removed resonator, I do about 16/22. Not fantastic, but it in the end, it's still an SUV. All-in-all, I enjoy driving my Trailblazer. It has plenty of power, superb handling for an SUV, and a large following in the TrailVoy community that earns it a memorable and dependable reputation.
Primary Use: Commuting to work
7 of 8 people found this review helpful.
You found this review helpful
Looking for a Used
TrailBlazer
in your area?
CarGurus has

4,973

nationwide TrailBlazer listings starting at

$3,100

.
Bubba

writes:
2002 Chevrolet TrailBlazer LS
Review
Pros
smooth ride, quiet, solid interior, good looking, goes forever
Overal — runs great, would recommend, mine has high miles over 200k but works likes a clock, 4 wheel drive is wonders in the winter weather, Michelin tires are quiet, smooth and look great, go test drive one today, too bad GM discontinued it, but there are plenty around to buy
myretire13

writes:
2002 Chevrolet TrailBlazer LTZ 4WD
Review
Pros
good looks, very comfortable, very reliable, plenty of room for transporting stuff due to
back seat folding down
Cons
only thing is that gas milage could be better but I do have a semi-heavy foot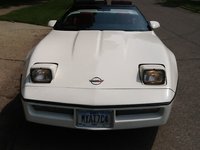 You Won't Be Sorry To Own This Suv — stylish suv with all creature comforts you need for short and long trips. I've owned this car for several years and with 117,000 miles it still runs good. this suv could take the place of a pick-up.I plan on driving this car for another 100,000 miles
Primary Use: Commuting to work
BoBoF15C

writes:
2002 Chevrolet TrailBlazer LS
Review
Pros
Love it. Strong, fast, great engine and sound system.
Cons
Wish it got a little better MPG.

Great Suv, Lots Of Power And Torque. — Quality was beyond its time, beastly acceleration power as well as low-end torque, nice fit and finish, best sound system in any stock car I've ever bought new. My only desire is that GM could have made it a bit less thirsty on the Highway.
Primary Use: Commuting to work
freb

writes:
2002 Chevrolet TrailBlazer LS 4WD
Review
Pros
Good car on wet roads. Tracks well on slippery roads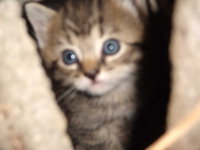 Good Family Car — I like the power and handling. It has a good turning radius and parks well for a mid sized car. Rear Seats fold down making plenty of room for a trip to The Home Depot. The color Silver has been real easy to keep clean. Fuel milage is 14MPG around town and 21 highway. It.s comfortable and stable on the road but I wouldn't call it fun to drive, just sturdy and safe feeling.
Primary Use: Family transportation
tbss69

writes:
2002 Chevrolet TrailBlazer LT 4WD
Review
Pros
Looks, Hauling capacity, 4WD is awesome
Cons
Not a gas saver, needs TLC to stay in top running condition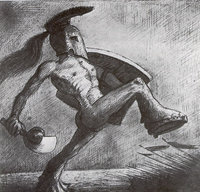 Perfect For The Weekend Mechanic Or A Handyman To Tinker With — Best multi-use SUV ever built in my opinion. Mild acceleration, good braking, great handling for size. Gas mileage is great for size, up to 21 mpg in my experience. Easy to work on, but you will get ripped off if you have it serviced by a mechanic, because spare parts are very inexpensive due to high availability. It is fun to drive!
Primary Use: Commuting to work
cbaker2

writes:
2002 Chevrolet TrailBlazer LTZ 4WD
Review
Pros
Has been reliable, not required too much cost to keep it up.

A Great Car For The Money, But Be Prepared To Pay A Lot In Gas. — Performance: Decent acceleration, very good handling, good braking, hauls Uhaul trailers and boats without an issue. We also haul wood in our 6x10 foot trailer in it. Build Quality: I've had one issue with a squeak coming from the front, but other than that, built well. Appearance: I love the look. Mine is a 2002 and the design is still up to date. Cost of Ownership: Here's where it drops off. The gas milage stinks. I spend a lot of money in gas each week, that's why I'm selling it. I have had to put about $1700 into it in the past year and it still needs new bearings on the left front tire. That's another $450. Fun Factor: It is fun to drive. I like being up high and it has an amazing turn radius.
Primary Use: Family transportation
meNmy02trailblazer

writes:
2002 Chevrolet TrailBlazer LTZ
Review
Pros
Looks good, roomy interior, feels safe.
Cons
Too many visits to dealership for recalls, repairs. Front seat seat belts are annoying, rub on your neck if you're my height (5'5"). Back seat is okay for 2 people. Center seatbelt cuts into middle passenger's neck. Center of back seat won't accomodate a carseat. Cargo area needs air vents for canine passengers.

It's Been A Learning Experience! — I've learned that I will never again buy the first year's model of any vehicle. Shop visits have included: 5 recall repairs on various parts. Bulb replacements: 2 headlight, 2 brake light, 1 3rd brake light unit, 2 taillight. Humming sound in instrument cluster that they've never been able to fix. Replaced the battery at 55k miles. New tires at 60k. Not bad, I'm told. Paint has held up well considering the vehicle isn't garaged and we're in SoCal. I did have the Maxx Guard applied when I purchased the vehicle. Love the LOOKS of this SUV which is why I bought it in the first place. It's a tough looking SUV, especially with running boards, dark glass, 17" rims and rainguards. I wish the shifter was on the steering wheel, freeing up some space between the front seats. I have leather seats - my son hates the cold seats in the 'winter' - the front seats have heaters - they should offer heated rear seats. Only other change would be an electric rear window rather than hatch style. My dogs don't get much air when they're in the back. Can't say for sure if I'd buy another Trailblazer, but it's been ok.
Owner for 5 years, 11 months
Miles Driven per Year:12,000
Raycarfind

writes:
2002 Chevrolet TrailBlazer LTZ 4WD
Review
Pros
I like that the vehicle have touch screen Navigation system power by Pioneer
Great add on
Cons
What sucks about the truck i have more then 3 kid space becomes a problem If you have more then 3 kids not for you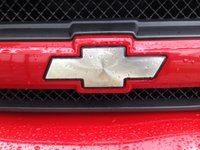 It's Great — It's a great SUV Reliable It seats five total Leather seats Candy Apple red paint that's my likes My dislikes or should I say my only dislike is I got five kids its time for a bigger vehicle Overall I love chèvy trailblazers also good in the winter and off road
Primary Use: Family transportation
Adkins

writes:
2002 Chevrolet TrailBlazer LTZ 4WD
Review
Pros
Dependable, great on gas mileage for a 4wd SUV
Cons
Fan motor makes a click noise that the dealership has told me is normal for Trailblazers for the last 10 years. Biggest con... they don't make it anymore!

Would Buy It Again And Again - If Chevy Still Made It — Coming from a Ford family, this Chevy is the only exception I could find comparable to the Explorer. Kudos to Chevy for coming out with a vehicle with so many 'comfort' options in 2002 that are hard to find on one vehicle, even 10 years later! Loved getting 18-25 mpg - and still be able to have a 4wd SUV - way before electric vehicles were being produced. Did have an issue with CV joints in 2003 and Chevy was a little difficult in repairing under the warranty, but eventually did (apparently Ford is a 4-letter-word they are not fond of in their shop).
Primary Use: Commuting to work
Displaying 1 - 10 of 28 2002 Chevrolet TrailBlazer reviews.
Looking for a Used
TrailBlazer
in your area?
CarGurus has

4,973

nationwide TrailBlazer listings starting at

$3,100

.