2002 Chevrolet Cavalier
User Reviews
2002 Chevrolet Cavalier
Review Ratings
Average Ratings from

48

reviews
Performance:
Appearance:
Build Quality:
Overall:
Review Highlights
Click to filter reviews below
Displaying 1 - 10 of 48 2002 Chevrolet Cavalier reviews.
Chris

writes:
2002 Chevrolet Cavalier Base Coupe
Review
Pros
Gas saver. No major repairs so far at 95K, parts are easy to find since it such a common car. Great in adverse conditions, as long as you know how to handle them (no problems driving through a flooded Joliet, IL when water was up to the middle of the bumper, plows through snow drifts) spacious for a compact car (easily brought home lumber, pipe) most repairs fairly easy to perform. Light bulbs have so far lasted this long, assuming they are all factory, just replaced third brake light, dome and headlights (only to put Sylvania Silverstars in), even with bad suspension, still handles well and not that much of a bounce.
Cons
P0440 trouble code common with this car, but on mine it was just a bad purge solenoid ($25). Lifter noise became more promenant as time goes on, better running 10w-30, and I'm certain the timing chain tensioner will need replacement b/w 125k and 150k, just like the last 2 cavaliers i worked on. Transmission has a wierd shift going into overdrive, which is slowly getting worse. you cannot use a non maintence free battery in here, as if it does leak, right over trans lines and coolant hose.
Nice Car For The Price — What can I say, its a Cavalier. It has proven to be a really reliable car, considering i have close to 95k. No major work has been needed at this time, just normal wear and tear items like tires, suspension needs to be replaced, and routine maintenance. It is a pretty powerful car, considering the simple 2200 engine and the somewhat crappy gear ratio, eventhough it gets great gas mileage compared to my fiance's 04 cavalier. If you drive it nice, you fill that tank less, but if you drive it fast, like 80 down i-55, it still impresses you with the gas mileage it gets, and ive never really had it get below 22 mpg. Yes it is worse in the winter, what car is good with gas mileage then, and it is worse when you have that pedal pegged a lot per tank of gas. Acceleration is as expected for a 4 cylinder, but it is there when you need it. It handles like a champ, possibly because of the active handling option, managed a 90* turn doing 35 (tires squealing) no problem and with good tires, no problem in the snow. Factory goodyears sucked though, wore out fast and no traction, wet, snow or dry.
Looking for a Used
Cavalier
in your area?
CarGurus has

1,806

nationwide Cavalier listings starting at

$1,295

.
Israel

writes:
2002 Chevrolet Cavalier Z24 Coupe
Review
Weak Interior Quality — good acceleration, braking and handling, good mileage per galon although it has a 2.4 L twin cam, great appereance, excellent built quality MOTOR, cheap car, cheap maintenance, Not good interior Quality but is very Fun to Drive it. Good Decision!!!
Primary Use: Commuting to work
Joe

writes:
2002 Chevrolet Cavalier LS Sport Coupe
Review
Cons
the slowest car I've ever own (also the first car I've owned with an engine less than 5.0L in displacment)
It's Just A Damn Cavy — Good daily driver, Nice shifting 5 speed, 39.7 MPG highway! The 2200 SFI can take quite a bit of punishment, Its construction is a lot better than 2nd gen J's, it's been very reliable, but, the stock suspension Sucks! Worst ABS system I've ever encountered, and stock seating is not the most comfortable.
Kelly

writes:
2002 Chevrolet Cavalier LS Sport
Review
Cheap Hardly Effiect Virtulally Runs On Luck Every Time Chevrolet At It's Worst! — Performance- NONE! Build Quality - S*** Appearance -Looks good at first Cost of Ownership -Gas mileage was decent, but the maintenance was a wallet drainer Fun Factor -None really. What can o say other than ever other week i was dumping 50 to 100 dollars into it just to keep it on the road.
Primary Use: Commuting to work
Eric

writes:
2002 Chevrolet Cavalier LS Sport Coupe
Review
Pros
inexpensive, reliable transportation, no timing belt
Cons
resale value is poor, american car build quality, nothing special or unique about it
Good Daily Transportation, But Nothing Special. Get A Loaded One-base Models Are Ugly. — the 2.2 L DOHC Ecotec 4 cyl 140 horse engine is spunky-very easy to burn rubber off the line be careful in the rain-too easy to accidentally spin the tires at traffic lights good mpg 27-28 city, haven't tested highway mpg yet low enough compression to not require high octane fuel fit and finish of dash and plastics is poor sound system is very good bright red, looks nice-mine has factory ground effects package, decklid spoiler, fog lights, moon roof, 16 inch alloy wheels a little noisy only 3k RPM at 80 mph feels a little flimsy relatively cheap to repair, and mechanics don't refuse to touch it (like they did with my VW, which was a much better car)
Primary Use: Commuting to work
Justin

writes:
2002 Chevrolet Cavalier
Review
Cons
it has no cruise control
Great For Beginner Drivers — it handles beautifully, runs nice. Overall, nice car for a four cylinder sedan. Excellent acceleration and perfect stereo system. Recent air conditioning repair. 3 speed overdrive is included, and what is also nice about it is that my mom gave it to me for FREE!
Primary Use: Commuting to work
Nicole

writes:
2002 Chevrolet Cavalier Base Coupe
Review
Pros
The car is great! Sound system rocks!
Cons
nothing really bad..little things here and there
The Cav! — I love the system in my car! It sounds great and the only way to listen to music is with a system! I like my rims and tint, it makes my car look nice! The car runs good, braking and handling are good. it doesnt need any repairs that i know of...and i have a good time driving it! I hate that my car is slow, and i hate that it revs when my air condition is on! But i have to say i do love my car, because it gets me where i need to go and even though its slow, i like cruising in it and listening to music in it. It is a nice little car to have for now! and im excited because i just finished paying it off! and that feels great! But within the next year i hope on getting a new car!
Brian

writes:
2002 Chevrolet Cavalier LS Coupe
Review
Pros
Great gas mileage. Kept me alive when I rolled it!
Cons
Minor damage from roll over and lots of speeding tickets in this things.. And its way too small of a vehicle for me to drive...
Great Gas Mileage — Bought this car in Feb of 2002 with 4 miles on it... It now has 110,000 miles and the only things that I have had to replace were 2 bushings in the front suspension that cost me $10 ea. I think on the routine note, 2 batteries, oil changes and tune up at 105,000....
Jennifer

writes:
2002 Chevrolet Cavalier LS
Review
Love For The Cavalier — Its got a small engine, but its got a lot of humph which I love. Also the car is made in the states which is hard to find these days. I'm also very pleased with this car because I've had it for 4 years and I've yet to take it in to the shop. It just doesn't need a lot of work.
jjb49506

writes:
2002 Chevrolet Cavalier Base
Review
Pros
Hearing the rev of my engine
Cons
With air on the throttle goes down then subsides, constantly making the car feel like its moving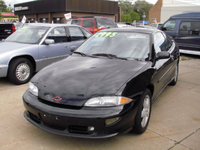 Its A Decent Car To Have — Wish it had the ability to go 0-60 quicker. Heater now sounds like a turbine engine. Drivers side window doesn't make a complete seal. She does have dents and dins. But overall a reliable car. Winter time sucks, she gets frost in the inside the windows and rear defrost doesn't work the best.
Primary Use: Commuting to work
Displaying 1 - 10 of 48 2002 Chevrolet Cavalier reviews.
Looking for a Used
Cavalier
in your area?
CarGurus has

1,806

nationwide Cavalier listings starting at

$1,295

.