Average Ratings from

37

reviews
Performance:
Appearance:
Build Quality:
Overall:
Review Highlights
Click to filter reviews below
Displaying 1 - 10 of 37 2002 BMW M3 reviews.
universalcalvin

writes:
Cons
costs crazy $$ to upkeep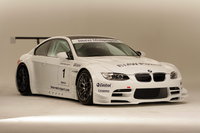 Ultimate Driving Machine — A stunning car to own, it is fast and wild and turns heads everywhere you go. It still outshines the newer models with its lack of refinement and ability to put the FUN back in driving. If you have never driven one you have missed out on an unmatched driving experience.
Primary Use: Sport/fun (spirited driving, track racing, off-roading, etc.)
Looking for a Used
M3
in your area?
CarGurus has
1,085
nationwide M3 listings starting at
$3,495
.
James

writes:
Pros
Thrill-ride Performance with enough practicality
Cons
Stiff ride, various creaks and rattles, starter motor failure caused some headaches.
Emma 3 — Best all around car in my opinion (performance, safety, practicality). Performs amazing, naturally aspirated high revs make it a screamer, but simple clean lines in jet black keep it a sleeper. Rear seats down suffices for most trips to Lowe's. Can fit 4 when needed, and can take the baby and the bulldog on joyrides. Still one of the best engines and all around capable cars on the road. I'll drive till it won't go anymore (doesn't appear to be any time soon).
Paul

writes:
2002 BMW M3 Convertible
Review
Pros
Very fast (333hp), I smoke anyone who tries to race me. Love it with the top down. Stiff suspension allows really hard corners as though it were on rails.
Cons
Cost of parts. $750 for the rear brakes, but they're cross-cut, vented high performance brakes... what do you expect?
I Love This Car. — The previous own had put on large rims and ultra high performance tires. Unfortunately, those tires are crap in winter (no tread and the extra hard rubber tears in ultra-cold conditions). This car gets a lot of attention: gas station attendants leaving their posts, yells across lanes of traffic at lights "hey nice car!", honking and thumbs up from others on the road, strangers offering to buy it from me right then, etc, etc, etc... none of which I was expecting and I attribute mainly to what the rims bring to the look of an already hot car. The last owner had put in amps and 3 8" subs. I added a flip out DVD player with touch screen that hooks to my iPod in the glove box. :) I'd never driven a convertible before this and it really adds to the experience... I can sense/hear/easily see anyone around me so I can drive much faster with more confidence. It connects you more with the surroundings, which really heightens the driving experience and the sun is just so relaxing.
Martin

writes:
2002 BMW M3 Convertible
Review
Pros
Engine is solid, great exhaust note (without putting on silly Ripspeed back boxes), lots of gadgets, can fit 4 people (just), get the roof off in the summer, SMG gearbox with paddle shift makes you feel like an F1 driver.
Cons
Likes to drink Super Unleaded like it's going out of fashion, servicing costs, insurance costs, rattles a little, brakes need to be better, tyres are pricey.
Rich

writes:
Pros
AWESOME CAR, RAW POWER and BEAUTIFUL LOOKS
Cons
None excecpt, expensive.
Phenominal Car — I love this car for its enthusiastic driving capabilities and when I press the gas pedal, a grin will always ride across my face. This car is a neck breaker, always noticed and complimented on how great of a ride she is.
Primary Use: Commuting to work
Skrizzy

writes: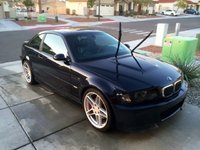 Best I've Owned, True Driving Experience — If you drive, then you need to drive an M3. Everything else is just a waste of time. I drove mine everyday and enjoyed it every time. You will never want to drive anything else after you take one of these for a spirited drive!
Primary Use: Commuting to work
tomandhisjones

writes:
Pros
Very Fast and handles amazingly
Cons
Maintenance costs can be a little high.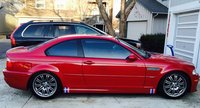 E46 M3 Is The Perfect Car — Love everything about this car. Very fast, and handles like a dream. A little hard to get the kids out of the back, but it is a two door car. The only major downside is that oil changes will set you back about $100.
Primary Use: Commuting to work
Roudi

writes:
Pros
Power. Handling. Looks. Perfect balance of daily driven car and performance. Wears the ///M badge. Legendary.
Cons
Weak subframe. Subframe has to be re-enforced for those real purest who enjoys spirited driving once and a while. Cost of maintenance, even though it comes once in a while.
I ///m Power! — Back in the days when tuning hit its peek when I was in CEGEP. This was my dream car, and I prayed one day for it to be in my possession. That day came sooner then I had expected. At the time, I drove the Jetta around and mod it inspired by the M3. If you look back at the Jetta, it had M3 style wheels. When came time for me to buy a new car. I had not even look at the M3 as I was thinking it is still an unattainable dream. Instead, I was in search of a different kind of sports coupe. More reliable and cheaper in maintenance, an alternative to my dream M3; the Infiniti G35 coupe. In search of a Pearl White with black interior and 6-speed transmission, the G35 had far-fetched search criteria. However, I was fortunate enough to have ran into 4 of them in my path, yet none of them felt right. One lucky turn of events, a M3 Coupe in Alpine white rose to the market, without even putting in the search effort. Unbelievable find! I knew it had to be mine. After many trips to the bank, and thorough negotiations... The dream became a reality! This is love. Before this purchase I had tried many G35, 350Z, a Porsche 911 and a Audi S4, but it did not have the right feeling. What those cars where lacking is the balance of power, handling, and usability. I wanted a sports coupe, there eliminating the Audi. I needed the rear seats, thus G35 shot to the top of the list rendering the 350Z & Porsche useless, since the seats in the Porsche are made for anorexic kids and models. The G35 lacked a godly handling, such was found in the M3, given it did have a more musical exhaust howl. Undeniably, my heart remained with the M3. Once behind that wheel it felt like you where in control of one of Gods chariots! Stability, control, power... all in perfect harmony. To top it all off, it can still be used as a grocery getter given its spacious boot. The sound from the Inline-6 is incredible, a little too raspy to my taste but nothing short of the Beethoven musical notes of motorsports. Absolutely, pure driver's car. No gimmicky technology added, a completely unrestrained best yet still very civilized. The build quality is absolutely exquisite. Can you expect any less from BMW? One look and you can say it is bold, very solid, and German muscular. Yet very easy on the eyes as it isn't too busy. Even those side vents became an inspiration of plethora for many other car design today. The engine design is definitely one of the greatest, no wonder the ///M had been the power-plant for, even until today, one the fastest cars in the world; the Mclaren F1. Extremely great follow up, from the legendary E30 M3. The E46 M3 really lived up to the hype. Truly and undeniably the real last purest M3 of its kind.
Primary Use: Sport/fun (spirited driving, track racing, off-roading, etc.)
Downhill

writes:
Pros
Fast, handles great and has been very reliable.
Cons
Maintenance can be expensive.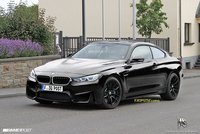 Bmw's Drive Nice.... — I have had this car since it was new. It now has just over 43000 miles on it. Which isn't to bad considering its just now 11 years old. My M3 for the most part was a second vehicle for me (not including my company truck that I drive weekdays during work hours) that I loved to take out on the weekends when it's just me or my wife and I. Not the most comfortable for the kids. I drive this car year round in all kinds of weather. With the traction control on boards it make doesn't skip a beat.
Primary Use: Sport/fun (spirited driving, track racing, off-roading, etc.)
hellcat411

writes:
2002 BMW M3 Convertible
Review
Pros
love the car need to buy a truck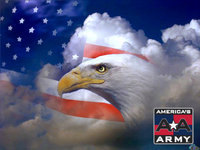 Someday I Will Have A Nother — acceleration is just the best thing i ve ever drivin. Handling the M3 is one of a kind no dents and the tire are in great shap as well. Not sure how it would do in the snow but what a summer car. If you dont like a quick and sporty car then this one not for you
Primary Use: Family transportation
Displaying 1 - 10 of 37 2002 BMW M3 reviews.
Looking for a Used
M3
in your area?
CarGurus has
1,085
nationwide M3 listings starting at
$3,495
.