2001 Volkswagen Passat
User Reviews
2001 Volkswagen Passat
Review Ratings
Average Ratings from

29

reviews
Performance:
Appearance:
Build Quality:
Overall:
Review Highlights
Click to filter reviews below
Displaying 1 - 10 of 29 2001 Volkswagen Passat reviews.
Fookie

writes:
2001 Volkswagen Passat GLS
Review
Pros
Ride, Euro Design, Safety, Fit and Finish.
Cons
Expensive to buy and own, Strict Scheduled Maintenance, Premium Fluids
Vw: Cheaper Than A Therapist. — VW's aren't known for their reliability. They aren't known to cost the least to own over the course of 5 years. In fact, not unlike other more expensive European cars, they can be downright frustrating and expensive to own. So why on earth would someone who prides themselves as a car fanatic buy one? It all boils down to the feeling you get when you slide behind the wheel. Without even starting the engine, you will find the best interior fit, finish, and materials in it's class. You'll notice the subtle touches and hidden features that will make you think, "why have I owned other cars wtihout this?" You'll admire the attractive, timeless design. In fact, if you hid the VW badges marked throughout the car, you may think you're sitting in the next uber-mobile from the "3-pointed star" or the "propeller" guys. What I have always admired about VW is thier total disregard for how other cars in the same class are designed and built. Their strive for innovation and safety is basically unheard of is this class. I bet you can't find a more finely crafted car for the money. But...... As with anything in this world, there are downsides. They require a stricter maintenance schedule. They only consume the best and most expensive fluids and parts....and the parts that you expect to last a lifetime in other cars simply give out without warning. This provides owners an opportunity to learn more than they ever cared to know about their cars. It was never made for the weak. Those who choose to do most of the work on their cars themselves are rewarded with a car they will find hard to get tired of. Others will take out second and third mortgages just to pay for the 56th control arm that went out after 37,000 miles. With the DIY crowd (which I fall into), all this glory and failure lends itself into support groups that consult each other and console each other. This is one of the best features of owning a VW. If you are ever in doubt about something with the 'dub, you can rest assured that someone before you in these "support groups" has been in the same scenario. It's a culture that is only understood when you own a car that you have an emotional attachment to. Unfortunately, most cars that you can easily get emotionally attached to are far beyond the reaches of my income....except for VW.
Looking for a Used
Passat
in your area?
CarGurus has

24,225

nationwide Passat listings starting at

$1,495

.
Tim

writes:
2001 Volkswagen Passat GLX
Review
Does Everythign Great! — solid feel, engine like new at 142K, great gas mileage, roomy, great German road feel, safe in crash tests< GLX trim is loaded, best family sedan you can buy! Vw has a bum rap from Consumer Reports, I haev had very few problems with my car!
Primary Use: Commuting to work
Jess

writes:
2001 Volkswagen Passat GLX
Review
2001 Vw Passat — The performance is amazing. The acceleration is really really touchy, so it is quick to get going. Breaks work amazingly well. It handles really well and i've never worried about taking a turn too quickly. It has never had any issues, other than normal up keep. It is a very beautiful car. It is a medium gray color. It has gray leather interior with wood accents. It is a very stunning car. It doesn't get that great of mileage. It gets around 20 city and 28 highway. This car is really fun to drive. Especially with the triptronic transmition.
Josh

writes:
2001 Volkswagen Passat GLS
Review
Pros
Corners like it's on rails, comfortable on trips, ages very gracefully, 23 city/31 highway/27 combined mpg
Cons
Very high maintenance, engine prone to sludging without proper care, DRL's cause premature headlight failure.
It's No Big Secret I Love My Passat... — Be prepared to ass up money to maintain it and keep it running when it gets over 80k miles. I wish I had the TDI version but the 1.8T is efficient and clean enough. The 1.8T was known for sludging, but I change the oil every 5k miles with fully synthetic oil. That seems to deter the sludge. When it was newer I could race and almost outrun a base V6 Mustang. Turbo lags a little bit but one day I will get the turbo rebuilt. It still looks almost as new as it did when I bought it. It's worth the cost, though, because it's so fun to drive and the seats are very comfortable for long trips. Use SilverStar headlights, and disable the DRL's to increase the life of the headlights.
Paul

writes:
2001 Volkswagen Passat GLS Wagon
Review
Pros
good load carry capacity
Cons
poor oil sump design leads to filter clogs and then further issues with failing pump costly repair.
Good Overall Estate — Powerful turbo, thirsty in petrol guide, opt for a diesel, Nice looks, good feel on the road, pulls like a train even fully loaded! good road holding, nice firm seats, tempted to try a TDI varient though the poor sump design puts me off.
Robert

writes:
2001 Volkswagen Passat GLS
Review
Pros
Fun and sporty, yet safe and secure.
Cons
I can't service it myself.
I Love This Car! — The acceleration, braking, and handling are all excellent. No squeaks, rattles, or repairs. Exterior style is nice. Interior style could be better, but very nice. Very good gas mileage-about 21mpg in the city and 31 on the highway. A blast to drive.
Primary Use: Commuting to work
Timmy

writes:
2001 Volkswagen Passat GLX
Review
Cons
Repair costs/mileage in the 4Motion model
'01.5 New Passat Glx 4motion — Be careful, once you get near 90XXX miles the timing belt MUST be changed or else you'll bend a few valves and that turns into an expensive repair. The 4Motion is the way to go, AWD or bust, great handling. Power is limited to 190HP and there's not much out there to upgrade it, but it will get up and go, and once you figure out the TipTronic transmission you'll be set
Primary Use: Commuting to work
carrottopophobe

writes:
2001 Volkswagen Passat GLS V6
Review
Pros
Great acceleration and handling, good in the snow
Cons
City fuel economy-the car takes premium, which gets expensive. repairs can also be pricy

A Great Driving Car, If You Don't Mind The Fuel Prices — The V6 has great acceleration in the low gears and plenty of power on the highways. City gas mileage leaves something to be desired, but highway mileage is good. The car does very well in the snow with all season tires-snow tires would be exceptional. Corners wonderfully with a tight turn radius-no control problems due to front wheel drive. Even with the large amounts of torque the traction control keeps the car in line. I own the standard version, and the clutch is still good after 100k miles. It's a fun car-great for long trips and fun on the track.
winterfourever

writes:
2001 Volkswagen Passat GLX 4Motion Wagon
Review
Pros
Very high build quality. Extremely spacious. Invincible in the snow.
Cons
Maintenance costs of a german car are higher than domestic or Japanese.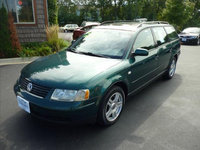 Family Practicality — An excellent family car that is great all year round. Comfortably fits 4 to 5 people for long trips and all their gear. Very reliable if maintained properly. All wheel drive is great in the rain and snow. Despite being a 2001, it's nicer and higher quality than many brand new cars.
Primary Use: Family transportation
neicylovesoz

writes:
2001 Volkswagen Passat GLX Wagon
Review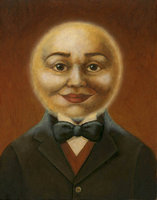 Displaying 1 - 10 of 29 2001 Volkswagen Passat reviews.
Looking for a Used
Passat
in your area?
CarGurus has

24,225

nationwide Passat listings starting at

$1,495

.