2001 Volkswagen Passat
User Reviews
Average Ratings from

29

reviews
Performance:
Appearance:
Build Quality:
Overall:
Review Highlights
Click to filter reviews below
Displaying 1 - 10 of 30 2001 Volkswagen Passat reviews.
winterfourever

writes:
2001 Volkswagen Passat GLX 4Motion Wagon
Review
Pros
Very high build quality. Extremely spacious. Invincible in the snow.
Cons
Maintenance costs of a german car are higher than domestic or Japanese.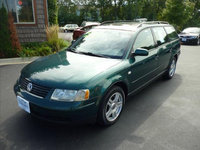 Family Practicality — An excellent family car that is great all year round. Comfortably fits 4 to 5 people for long trips and all their gear. Very reliable if maintained properly. All wheel drive is great in the rain and snow. Despite being a 2001, it's nicer and higher quality than many brand new cars.
Primary Use: Family transportation
Looking for a Used
Passat
in your area?
CarGurus has
26,877
nationwide Passat listings starting at
$1,499
.
Fookie

writes:
2001 Volkswagen Passat GLS
Review
Pros
Ride, Euro Design, Safety, Fit and Finish.
Cons
Expensive to buy and own, Strict Scheduled Maintenance, Premium Fluids
Vw: Cheaper Than A Therapist. — VW's aren't known for their reliability. They aren't known to cost the least to own over the course of 5 years. In fact, not unlike other more expensive European cars, they can be downright frustrating and expensive to own. So why on earth would someone who prides themselves as a car fanatic buy one? It all boils down to the feeling you get when you slide behind the wheel. Without even starting the engine, you will find the best interior fit, finish, and materials in it's class. You'll notice the subtle touches and hidden features that will make you think, "why have I owned other cars wtihout this?" You'll admire the attractive, timeless design. In fact, if you hid the VW badges marked throughout the car, you may think you're sitting in the next uber-mobile from the "3-pointed star" or the "propeller" guys. What I have always admired about VW is thier total disregard for how other cars in the same class are designed and built. Their strive for innovation and safety is basically unheard of is this class. I bet you can't find a more finely crafted car for the money. But...... As with anything in this world, there are downsides. They require a stricter maintenance schedule. They only consume the best and most expensive fluids and parts....and the parts that you expect to last a lifetime in other cars simply give out without warning. This provides owners an opportunity to learn more than they ever cared to know about their cars. It was never made for the weak. Those who choose to do most of the work on their cars themselves are rewarded with a car they will find hard to get tired of. Others will take out second and third mortgages just to pay for the 56th control arm that went out after 37,000 miles. With the DIY crowd (which I fall into), all this glory and failure lends itself into support groups that consult each other and console each other. This is one of the best features of owning a VW. If you are ever in doubt about something with the 'dub, you can rest assured that someone before you in these "support groups" has been in the same scenario. It's a culture that is only understood when you own a car that you have an emotional attachment to. Unfortunately, most cars that you can easily get emotionally attached to are far beyond the reaches of my income....except for VW.
vtroubleu

writes:
2001 Volkswagen Passat GLX Wagon
Review
Pros
Nice Roomy Car, good performance
Cons
Expensive repairs, Too many things are low quality. VW service dept.

Low Quality For Price — I bought the car as new. After about 50,000 miles things started to fall apart, coincidentally that was right after the warranty ran out. Inside door trim fell off. Glove compartment latch broke and it cannot open. Moon roof opens and closes at its own will. Lose connections for front lights. Bulbs burn out too often. Protective shield under engine fell off. Difficult to change light bulbs, rear lights need special tools so you need a mechanic. Had to get new waterpump, it is in the timing belt compartment, so also got a new timing belt. Now flex pipes are leaking. Check engine light comes on even when no problems can be detected. VW service dept. always trying to sell you unneeded and expensive service/parts. Like a $600 brake disc. The actual engine and transmission seem to be functioning well. I will not buy another VW nor will I recommend it.
Owner for 6 years, 7 months
Miles Driven per Year:20,000
Maria

writes:
2001 Volkswagen Passat GLS
Review
Cons
too many technical problems
carrottopophobe

writes:
2001 Volkswagen Passat GLS V6
Review
Pros
Great acceleration and handling, good in the snow
Cons
City fuel economy-the car takes premium, which gets expensive. repairs can also be pricy

A Great Driving Car, If You Don't Mind The Fuel Prices — The V6 has great acceleration in the low gears and plenty of power on the highways. City gas mileage leaves something to be desired, but highway mileage is good. The car does very well in the snow with all season tires-snow tires would be exceptional. Corners wonderfully with a tight turn radius-no control problems due to front wheel drive. Even with the large amounts of torque the traction control keeps the car in line. I own the standard version, and the clutch is still good after 100k miles. It's a fun car-great for long trips and fun on the track.
Tim

writes:
2001 Volkswagen Passat GLX
Review
Does Everythign Great! — solid feel, engine like new at 142K, great gas mileage, roomy, great German road feel, safe in crash tests< GLX trim is loaded, best family sedan you can buy! Vw has a bum rap from Consumer Reports, I haev had very few problems with my car!
Primary Use: Commuting to work
Anonymous bought one because:
I owned an older Passat and loved it. Handled well, had few problems. Although when I did have an issue, it was expensive to fix. That was the drawback. But it was good on gas and did not give me issues in cold weather. Also still made in Germany at the time.
neicylovesoz

writes:
2001 Volkswagen Passat GLX Wagon
Review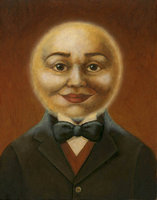 Ryan

writes:
2001 Volkswagen Passat
Review
Great Car 2 Drive Not Really A Family Car Even Though Its 4 Door — love the slap stick mode, but hate the cost of prts, not really a family car even though its a four door car, but great for a single guy that wants to pick up women,you can either get the v6 or the 1.8 turbo
Primary Use: Family transportation
Lasse

writes:
2001 Volkswagen Passat GLS V6 Wagon
Review
Pros
Excellent for the winter. Gets through piles and piles of snow.
Cons
It does drink a bit of petrol...
Displaying 1 - 10 of 30 2001 Volkswagen Passat reviews.
Looking for a Used
Passat
in your area?
CarGurus has
26,877
nationwide Passat listings starting at
$1,499
.